Since it first opened in 2002, Art Basel Miami has burgeoned into far more than a mere art fair. Besides booths of more than 200 galleries from over 31 countries in the main exhibit hall of the Convention Center, there are six additional sector exhibits, dozens of satellite shows, displays in local museums, and coordinated events at various local design centers and shops.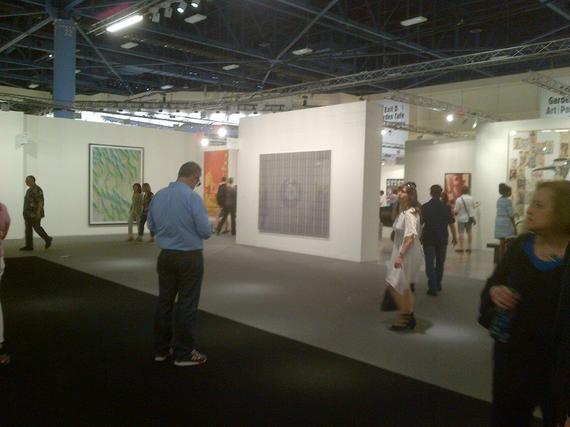 Browsing the main exhibit hall

Collectors artists, and the curious show up along with various celebrities who are scheduled to appear at panels, book signings, and events.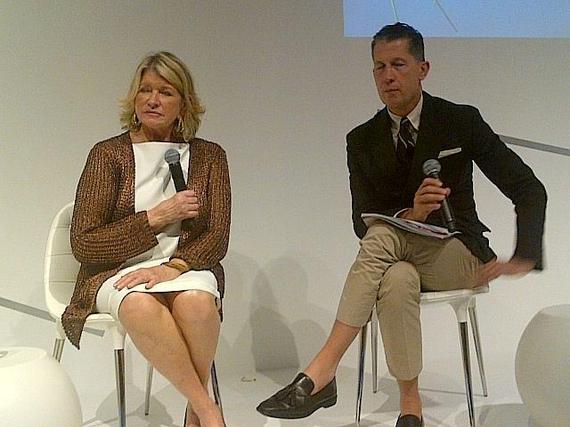 Martha Stewart is interviewed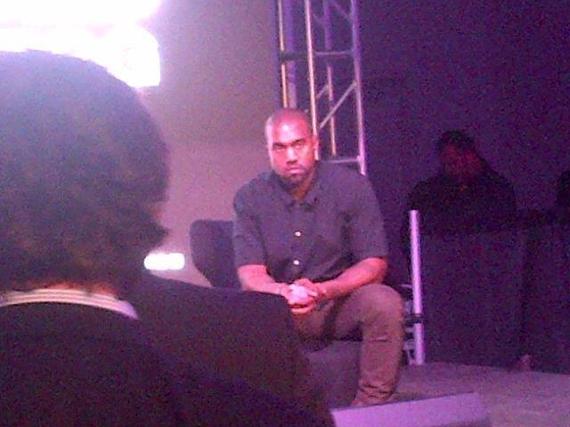 Kanye West on a panel discussing art.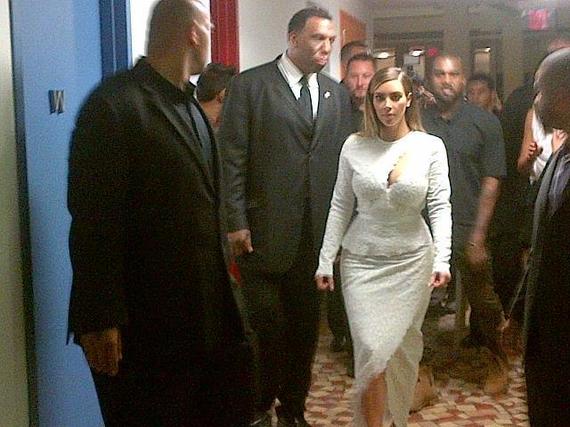 Kim Kardashian in the crowd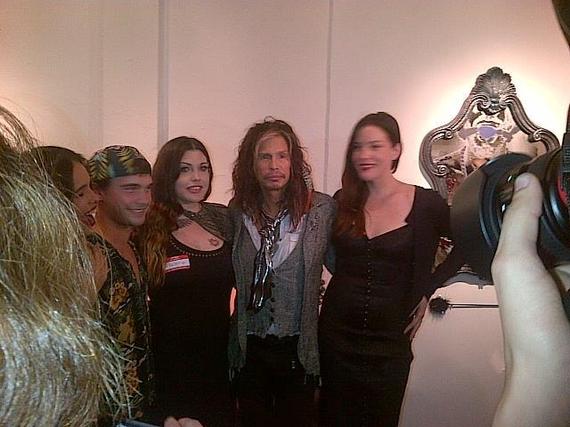 Steven Tyler and family visit exhibits
If you're planning to be among this year's 75,000 attendees here are some pointers to help you get the most of the visit .

Where to stay -- if you're making more than a day trip, try to reserve accommodations that are centrally located. Many of the satellite shows are set up in hotels stretching along Collins Avenue is South Beach, so it is ideal to be somewhere near the strip stretching north to south from the 200-2200 blocks and as close to the ocean side as possible.

How to get around -- traffic is almost always congested and moving from place to place can be a challenge. The parking lot beside the Convention Center tends to sell out, so plan ahead to be aware of nearby public parking spaces. Some shuttle buses are supplied, but their schedules are erratic. Envy those who are able to get around on bicycles and motorcycles.

Getting in -- tickets are sold on site, but crowds overwhelm the ticket booths. Rather than stand on line, it's better to buy online ahead of time.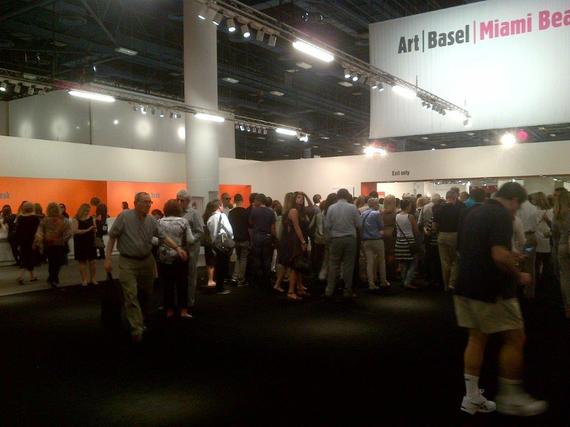 Crowds mob the main entrance

What to see -- in addition to the main show, sample some of the satellite shows -- Many of these are within walking distance of the Convention Center. Local museums feature special programs and exhibits during Art Week. Nearby in South Beach are displays at the Bass Art Museum and the Wolfsonian.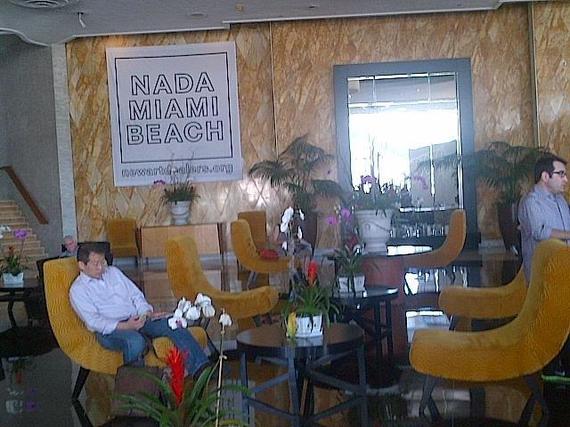 NADA satellite show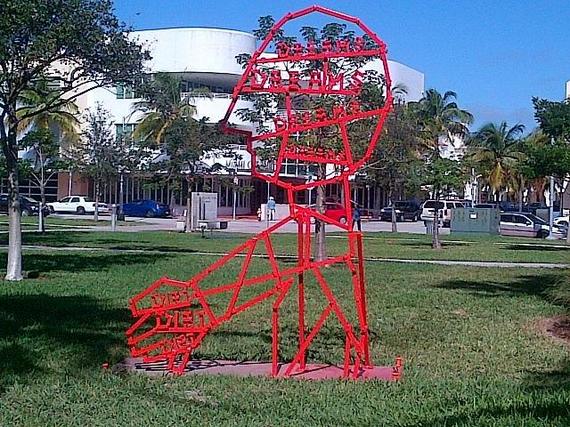 Outdoor sculpture at the Bass Museum

Don't overlook the rest of the city -- because of a shared interest in design, the trendy furniture, car, and clothing shops in the Design District hold special events including the annual open house evening scheduled for December 3 this year. Downtown visit the year-old Perez Art Museum. There are displays in the Wynwood Art District and other parts of town.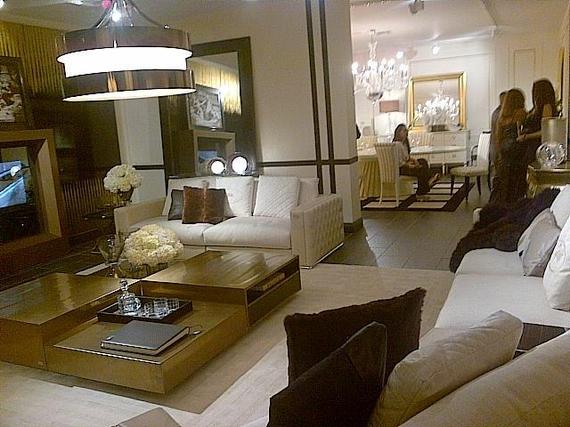 Design District Open house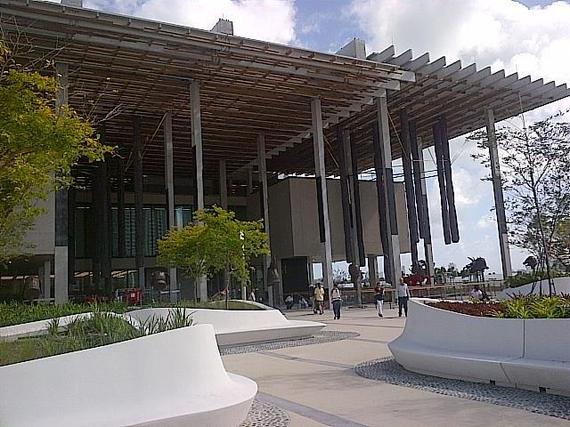 Perez Art Museum of Miami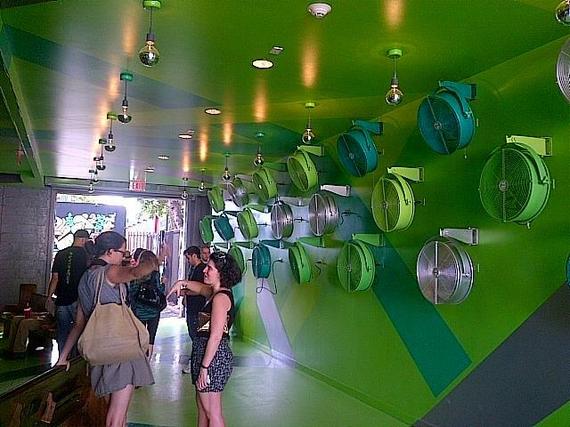 Cafe Display of fans in Wynwood Art District

Don't overlook the beach -- when it's time to clear your head and sort through all the creations you've seen, walk over and stroll along the pristine sand.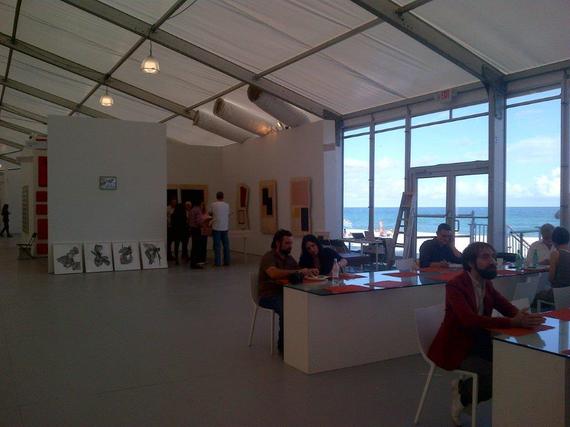 The ocean lies just beyond some exhibit halls