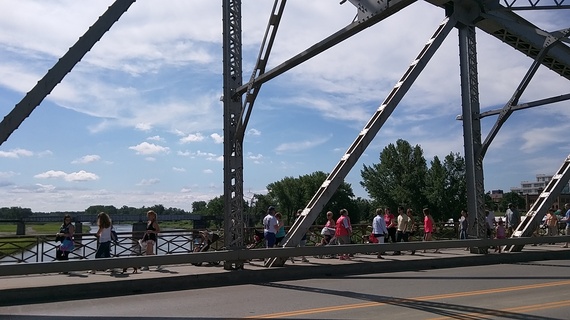 Just a few steps across the historic Sorlie Bridge over the boundary-line Red River separates North Dakota and Minnesota and their siamese-twin cities of Grand Forks, North Dakota and East Grand Forks, Minnesota. The recent 2015 Grand Cities Artfest spanned both towns with visitors crossing back and forth from state to state to browse at nearly a hundred booths featuring crafts, artworks, music, and vendors selling local foods.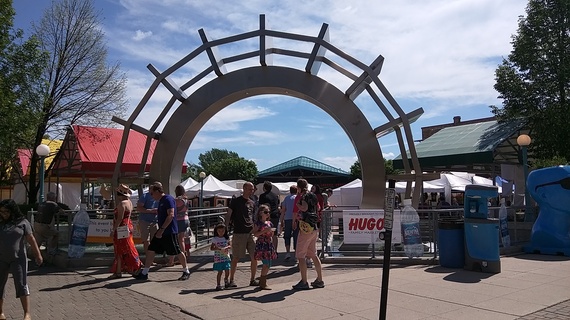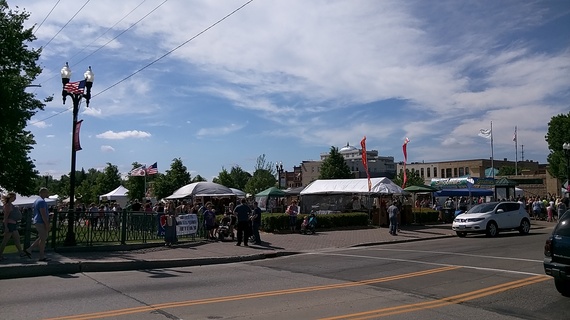 Organized by the North Valley Arts Council, the two day festival is touted as the midwest's premiere arts and culture event. Home on a visit, we sampled its offerings.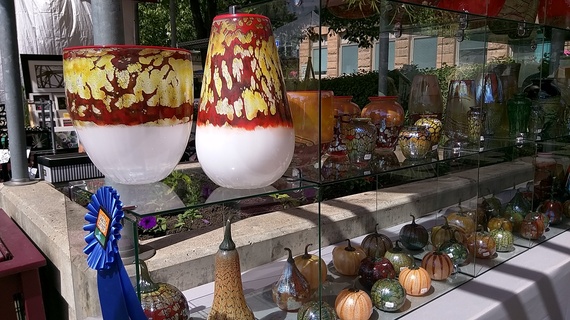 Featured artist this year was glass blower Douglas Becker. Combining traditional techniques with his own innovations, he captures the fluid movement of molten glass sometimes using electroforming to incorporate copper deposits into the pieces. Oxidizing over time they provide a continuous changing surface color.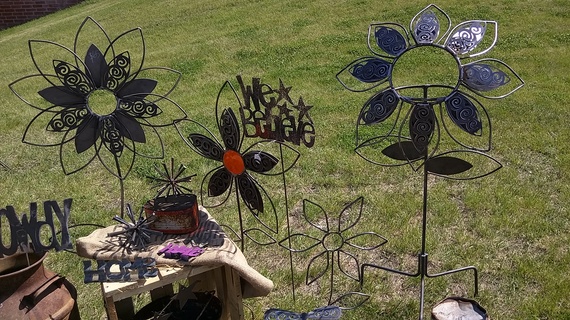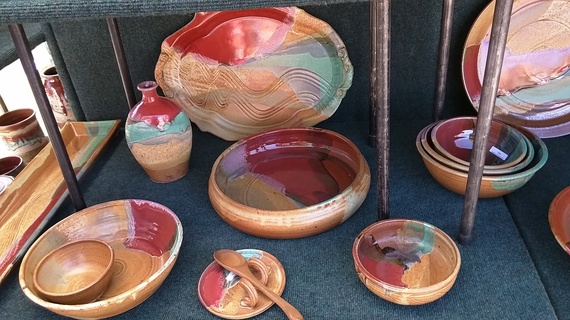 Other artists fashioned wire and clay into creative shapes.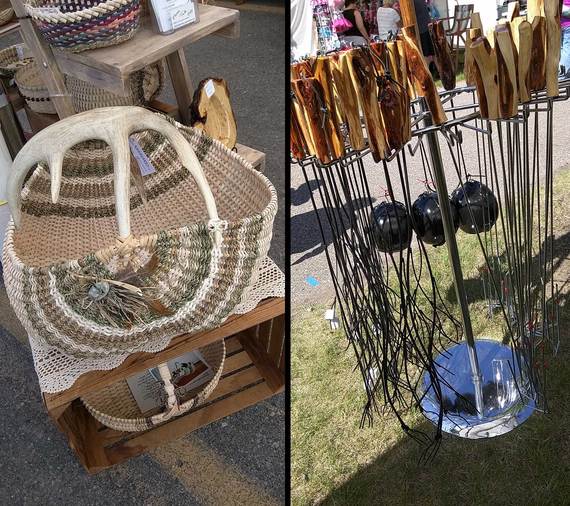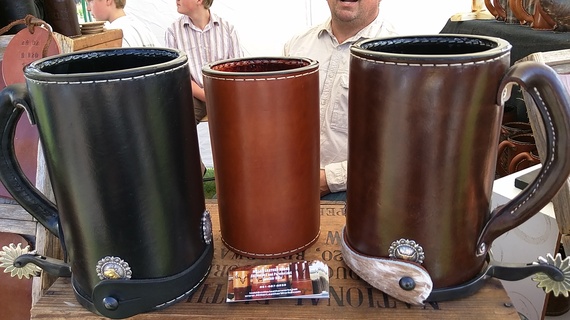 Nature was incorporated into some of the crafts. Antlers, all naturally shed, became the handles for handmade baskets or creative marshmallow roasting sticks. Leather was curved into one-of-a-kind beer steins, and wood was converted to furniture and hope chests.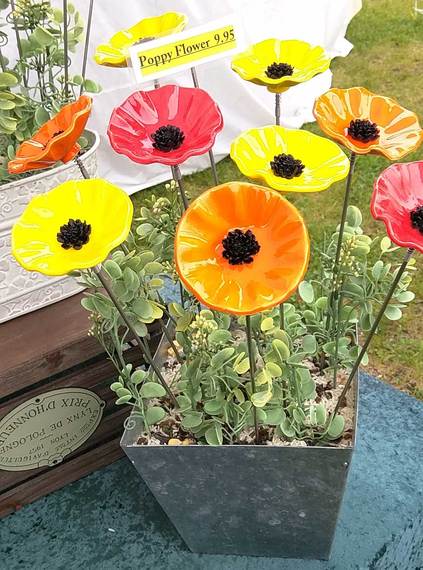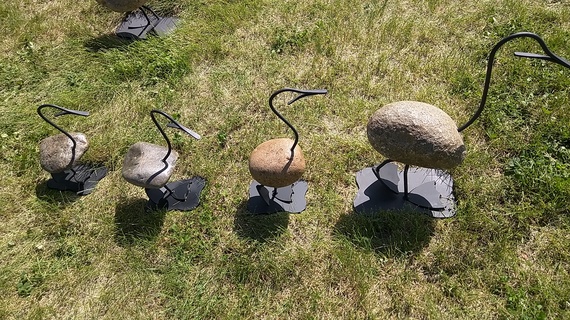 Wire flowers and a parade of ducks could be bought to embellish yards and gardens.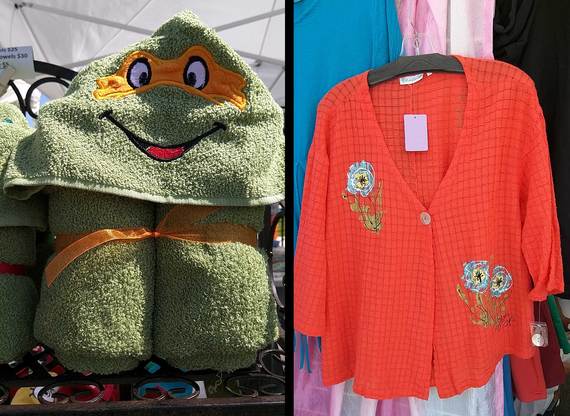 Bright hand painted clothing came in a variety of shapes. One of a kind hand painted hats were another attraction. And, for babies -- hooded towels to to wrap them up as adorable "creatures."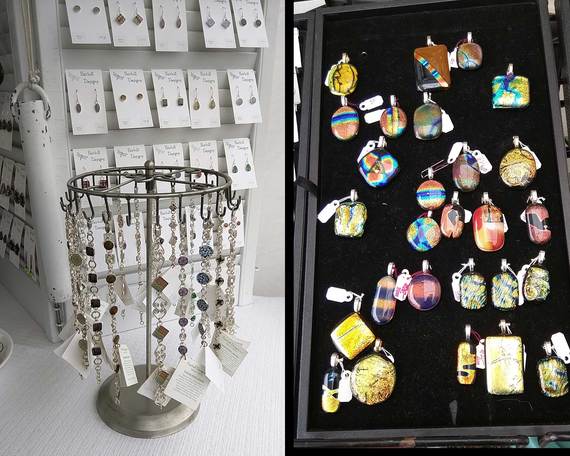 For embellishment there were necklaces, bracelets, stone pendants. And one booth cleverly titled "Be. Dangled"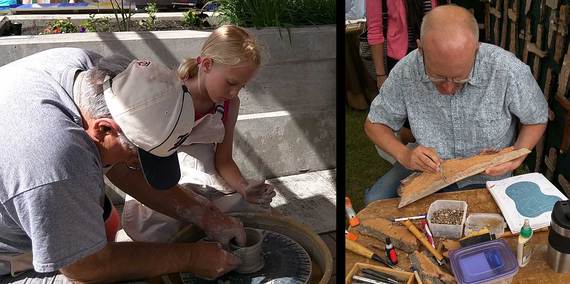 Visitors were given the opportunity to learn the new techniques. Muddy Waters Clay Center gave children the chance to throw a pot, and carvers showed off their woodcarving skills.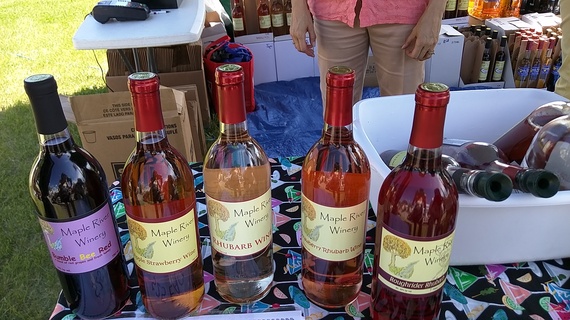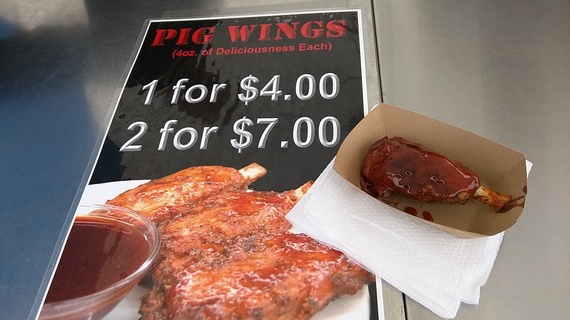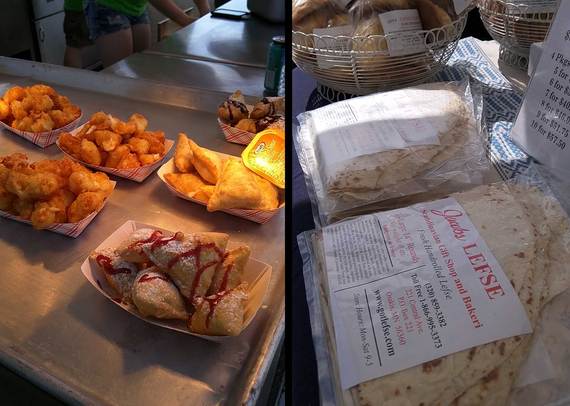 In addition to the customary carnival fare, booths were offering local foods to sample: rhubarb wine from Maple River Winery, barbecued pig wings, deep fried cheese curd wontons, the ethnic Norwegian flatbread lefse made of flour, butter and mashed potatoes.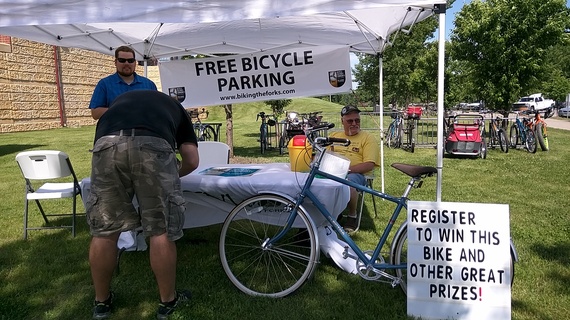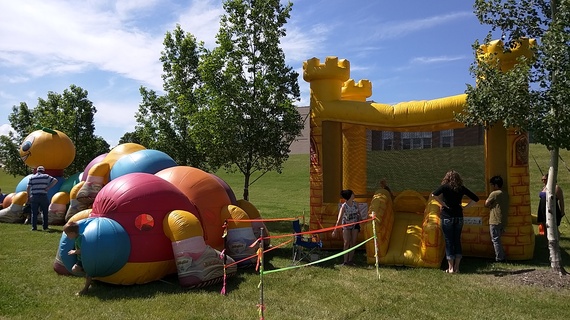 A bicycle was raffled off at the free bicycle parking lot, and of course there was a bouncy castle for the kids.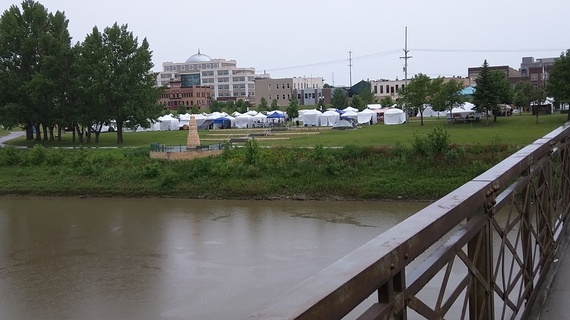 Crossing back and forth over the bridge, visitors could view the pyramid monument on the riverbank which marks the river's height in 1997 when both towns totally flooded and the non submerged section of downtown Grand Forks caught fire. Just 18 years later, dikes and protective walls have been built, public buildings have been restored and replaced, homes have been recovered, and both cities have bounced back to prosperity and art appreciation.