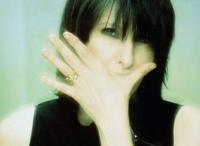 Chrissie Hynde is about to roll out another Pretenders album, Break Up The Concrete, on September 23 with a digital single being released every week until the album's release date. For me, it's like seeing your old high school girlfriend after 20 years. You hope she still looks as good as you remember but you know she probably won't.
Chrissie Hynde was my first rock crush.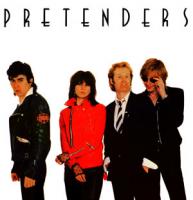 She was all sex and swagger. You knew she could kiss you sweet and kick your ass hard. Just the look of her on that first Pretenders album cover was enough to make a run to England and look for her. Even though I knew I'd never have a chance. Chrissie Hynde was the first woman in rock who was really in control. All those '60s geezers had to settle for Janis Joplin. Yeah, she could sing, but she wasn't in control. That was actually her thing -- being totally out of control.
But Chrissie was the opposite. She was too good for the '80s. She used words/phrases like "precious," "spanked," and "message of love." She wanted to love you AND she wanted to hurt you because she loved you. My kind of woman.
All these years later, I still keep Chrissie with me. Amidst all the boardroom-created divas and self-conscious fake femme fatales, she remains a breath of fresh rock air. The Pretenders vinyl is long gone, but she continues to sound just as good whispering "Precious" through my ear buds. I can't wait to to hear her again when the new singles come rolling in.

Shawn remembers old crushes and other pop culture memories at GetBack.com