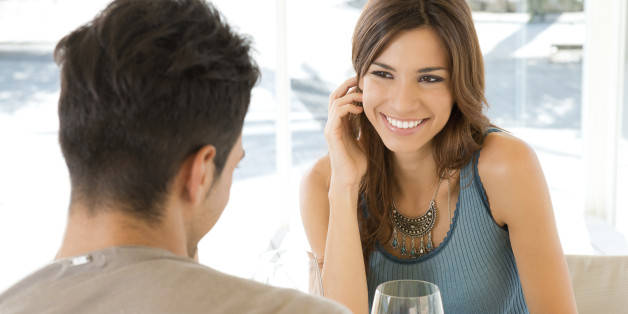 When you have strong feelings for someone and you get the first date, you want to do everything in your power to get the second.
Getting a first date with someone you're interested in is challenging enough, but the pressure of performing well on a first date -- in order to get a second date -- can be excruciating. Men and women both find first dates to be nerve-wracking, stressful and downright scary in some cases.
But it doesn't have to be that way.
If you know you're interested in your date and you're already eager to land a second opportunity to spend time with him/her, there are a few things you can do to help your chances:
• Stop putting so much pressure on yourself. This isn't a competition. It's just an outing. Imagine yourself going out to dinner with a friend or a family member -- you wouldn't be so nervous, right? So why should you be so nervous here?
• Don't pretend you're something you aren't. It's tempting to put on your "best face" for a first date, but make sure that "best face" is actually yours. Be true to yourself -- otherwise, even if you do keep dating, you'll be setting yourself and your date up for disappointment.
• Express enjoyment, but not desperation. At the end of the date, be honest with your date. Tell him/her that you had fun, and you're interested in meeting again. But don't go so over the top with your expression that you intimidate him/her. One gentle, well-worded statement is plenty.
• Follow up -- but not right away. It's a cliché tactic, but it's an important one. Don't ignore your date, but do leave some time for reflection. Texting him/her an hour after the date may come off as needy, so instead, wait a day or two and follow up with a compliment or an invitation to meet again.
If you follow these tips and be your natural self, you'll be far more likely to get to that second date.