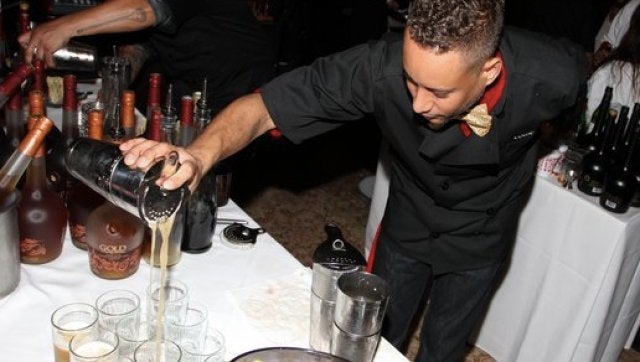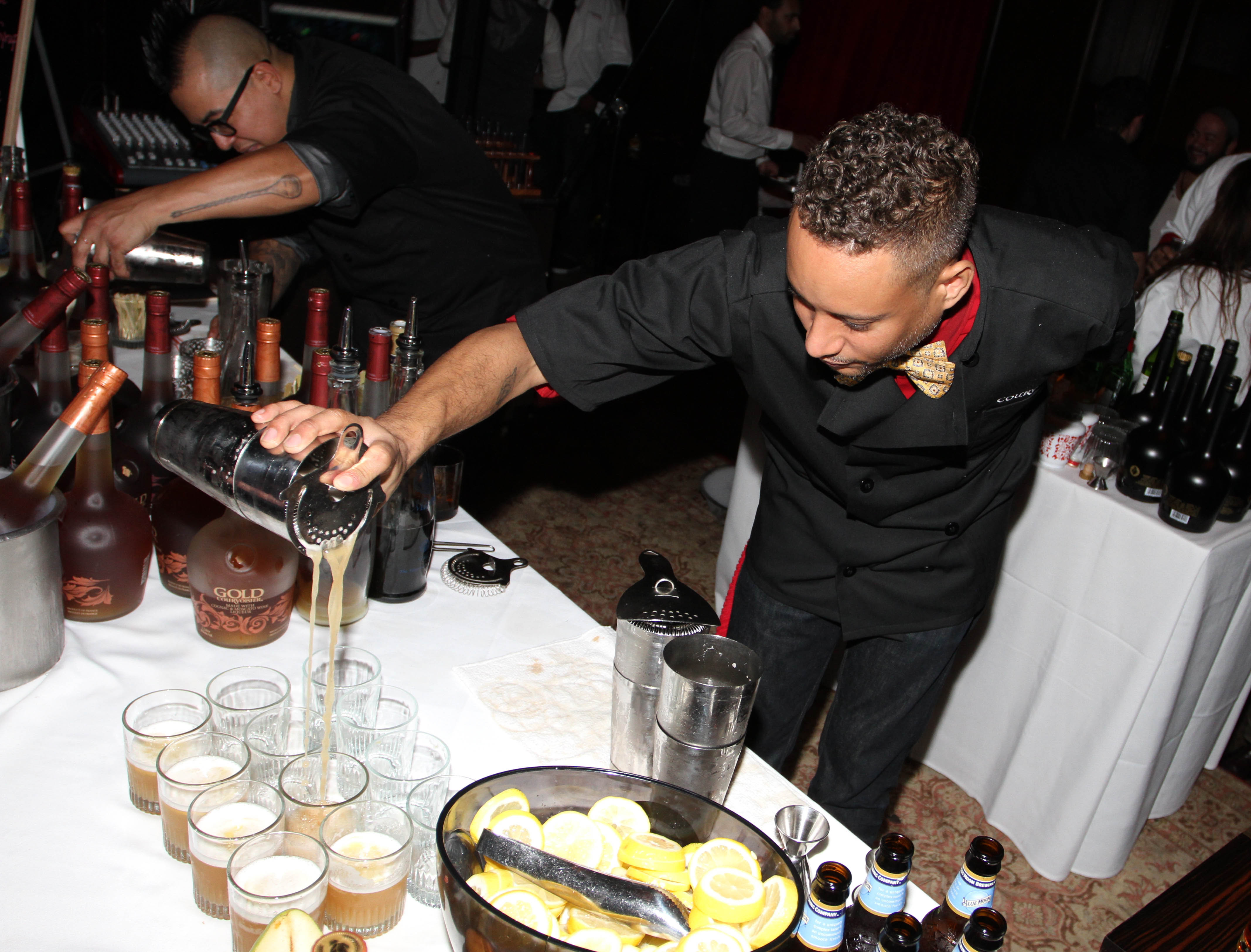 It's been more than a decade since Busta Rhymes beseeched fellow revelers to pass the Courvoisier. Since then, the French cognac that dates back to the 19th century has gotten a makeover, and today, it's arguably even more party ready than when the rapper sang its praises.
Last week, Courvoisier kicked off Courvoisiology to introduce cocktail drinkers to three recently launched spin-offs: Rosᅢᄅ, Gold, and C. Rosᅢᄅ and Gold blend French wine grapes with cognac to create subtly sweet liquors that pair well with fizz and fresh herbs. C goes through a double barrel aging process that intensifies its flavor (the final product tastes like whiskey with a hint of honey).
On Tuesday night, at the Millesime restaurant in Manhattan's Carlton Hotel, mixologist Duane Fernandez, Jr. shook up a libation intended as an antidote to the day's driving rain: the Palomino, a mix of Courvoisier Gold, lemon juice, and raw sugar syrup topped off with a slug of wheat beer. It's like an amped up Shandy: sweet and citrusy with a bite that would make even the most ardent larger lover smile.
"It's a great cocktail for people who like beer," said Fernandez, who tends bar at Acme in the East Village. "I'm just trying to jump into spring."
Consider this your leap into the season:
Ingredients:
2 parts Courvoisier Gold
1 part fresh lemon juice
ᅡᄑ part Demerara syrup (like simple syrup, but swap white sugar for raw or brown sugar)
Your favorite wheat beer
Directions:
Shake first three ingredients over ice and strain into a pilsner glass. Top with wheat beer to taste. Garnish with a lemon wheel, if desired.