As recently as a few days ago I was probably the only female on the planet who hadn't seen "The Notebook." Not anymore.
After hearing my teenage daughter go on incessantly about Nicholas Sparks' bestseller -- and its 2004 screen adaptation -- I opted to view the love story on an overseas flight earlier this week. Big mistake. I'm embarrassed to admit that I couldn't stop a torrent of tears as I watched a very handsome Ryan Gosling and Rachel McAdams bring to life a young couple plunging headlong into first love. Many will beg to differ, but for me the movie evoked the romance and conviction that infused "Splendor In The Grass" more than 40 years ago.
In short, I loved it. And I shared this enthusiasm with my daughter as soon as I got home. Watching her visibly melt before my eyes as she once again rehashed the tale of eternal love, I remembered my own self, talking about another love story, "Ice Castles," with my mother in 1978, when I was 16. As my daughter gushed over Gosling, I recalled my own infatuation with Robbie Benson, who heroically helped a young ice skater fulfill her dreams after suffering a terrible accident.
We all have coming-of-age movies we can't forget. And when we share our feelings over these films, no doubt a new communication channel is opened, whether it's with a friend or -- dare I say it -- a parent. For me, this 20-minute exchange about "The Notebook" helped build just a bit more emotional intimacy with my very social rarely-at-home-anymore daughter.
Her eyes lit up as she told me Gosling and McAdams had dated in real life before that evil Eva Mendes got in the way. And now -- wait for it -- rumor has it that the two have rekindled their love affair. Go on Gosling, morph into Noah and passionately concede, "It wasn't over. It still isn't over." My daughter's belief in true love may depend on it.
I loved this time with my daughter and, as a result, I asked some friends and Huff/Post 50 Facebook fans about movies that made a lasting impact on their own lives. Here's what a few of them had to say. What do you think? What film will you never, ever forget? Let us know in comments.
1. "Two movies that are very different from each other: 'Splendor in the Grass' because we saw real teenagers facing sexual repression (confusing to me at a young age) love and heartache. Also 'Where The Boys Are' -- I know, I know, it's fluff. But it looked like a fun way to spend spring break!" said Cathy Chester. 2. "Coming of age at a different age -- 'American Beauty'," said Jon Bonesteel.
3. "In true late-bloomer fashion, the movie that changed my life was 'Educating Rita.' I was 27 when that film came out in 1983, I had been married for six years, and my son was two-years-old. That wonderful, funny, poignant movie about a married hairdresser (Julie Walters) seeking to improve her mind by taking courses at 'Open University' taught by an alcoholic, failed writer (Michael Caine) inspired me to go back to college. I enrolled in a night class in sociology at a local community college, and chipped away at my course work until I graduated with an Associate's Degree in secondary education. On a roll, I applied to Oberlin College, was accepted, and earned my Bachelor of Arts in English and Creative Writing in 1991, when I was 35. Fin," said Marci Rich.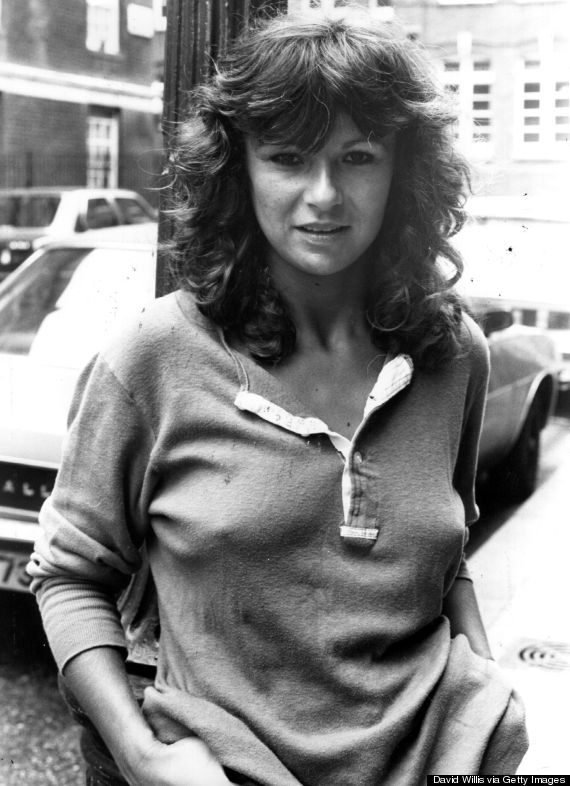 4. "'The Trouble With Angels.' That smoking in the bathroom scene sent me over the edge as a kid (and in Catholic school). I was literally scared for those girls even though I knew it was only a movie!" said Mayda Tapanes.
5. "The Graduate," said Kevin Brass, as well as several other males. Earlier on Huff/Post50:
PHOTO GALLERY
12th Annual Movies for Grownups Award winners