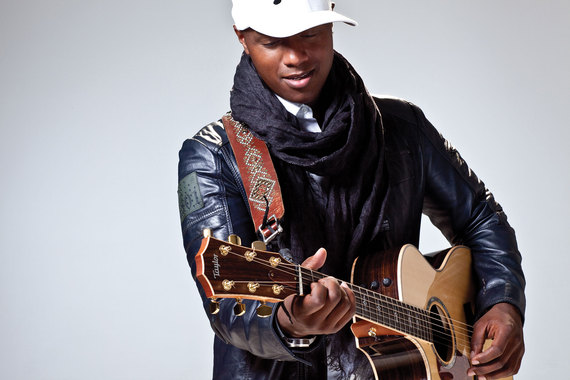 Reality singing competitions are great opportunities for songwriters. After all, whoever wins is going to need an album's worth of material. But I have conflicting feelings about these shows. To me, they seem like an unlikely environment in which to birth a holistic star. With so much weight placed on vocal pyrotechnics, money notes, and vibrato, sometimes I wonder if back in the day Tom Petty or Carole King would have made it through the first week. And, may I ask, where do all the winners go?
That said, occasionally a star is born. Kelly Clarkson was the first American Idol. And therefore the Queen, if you will. Clearly, Kelly was, (and still is), the real deal. Great chops, auto tune unnecessary, and although she only co-wrote three songs on her first album she eased her way into contributing more and more on the ones that followed. Over ten years later she's still on the top of the charts. Talk about X factor. Every show should hope for a Kelly. Right?
Javier Colon blew everyone away when he sang, "Time After Time" for his "blind audition" on Season 1 of The Voice with not much more than an acoustic guitar accompanying him. I nearly choked on my popcorn. He was also the real deal and it wasn't surprising he won the competition.
Then what happened? Javier's album sold only 42,000 copies. How can that be? I'm aware that albums aren't selling like they used to, but 42,000 copies? "Did you hear him sing "Time After Time"? Here it is again in case you didn't click on the link the first time.
Regardless of the fact that Javier could write songs and should write songs, and co-wrote many of them on that record (one with yours truly), I've always wondered what would have happened if he had made an album of covers (past recognizable hits) instead. In essence he would have been giving the people more of what it was they fell in love with: Javier sings Cindy Lauper, Bill Withers, James Taylor. In addition, they could have had it recorded and released in no time, before Voice enthusiasts got distracted by yet another competition on another channel.
Maybe an album of yummy covers would have reached certified Gold status (500,000 copies) and therefore allowed Javier the opportunity to make a second album with some originals. And a third. He might have been to The Voice what Kelly was to Idol. I don't know. I'm just musing. All I know is I would do anything to hear Javier Colon sing "Ain't No Sunshine". Sadly, The Voice went on to Season 2 with hardly a mention of his lovely name. In fact I personally didn't see Javier perform again until last week, when I sat on my friend Evelyn's sofa digesting turkey and pumpkin pie, and watched him (and his acoustic guitar) wow the 49ers/Seahawks crowd with the "National Anthem".
One would think it's in the best interest of a reality singing competition to make sure the winner thrives. But my husband Adam explains to me that the economics of television are all about ratings and millions of dollars can be made selling advertising time over the course of a season, way more revenue than a hit record (or album) generates these days...and so, the success of the winner (presumably the reason for the show) is secondary.
What? After all my tuning in and voting and caring and choking on popcorn? I believe Adam. He's very smart. But I want to stay in denial. I want the winner to have more than a short lived debut single on iTunes. I want Javier to stick around. He's that good. In case you still haven't clicked on the link.
I'm an outsider looking in. I'm sure there are details I'm not privy to, but I just don't get what the whole point is if we can't launch our winners. Cuz we could use a few more Kellys. And Ok...a Carrie. (And a Jennifer.) And it would really blow my mind if one day we could actually give rise to another Tom (Petty) or Carole (King).
PS... Kelly, if you're reading this, that was me who finished that song you started with you-know-who. It was not me who turned in the label copy and omitted your name. I never got to tell you I was sorry about what happened. I wasn't responsible. But I still felt bad(ly).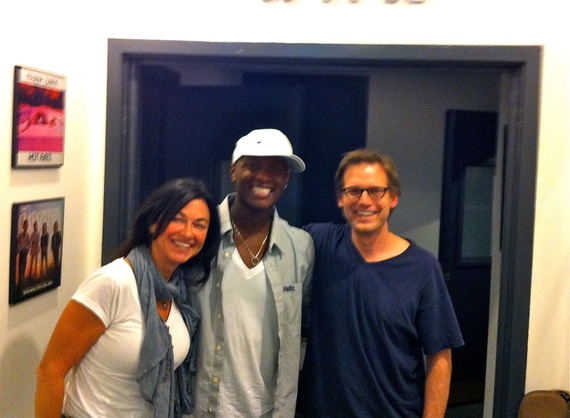 Please join in the conversation on my Serial Songwriter Facebook Page.