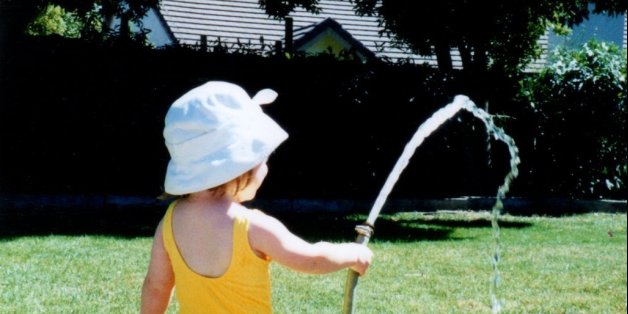 Every parent has regrets. The strongest of them often center around what we should have done with/for our kids.
Especially when they've already left home and it feels too late.
Regret.
Everyone experiences it at one point or another -- it's part of life. And I'm not just talking about that spring break trip to Mexico, the unfortunate tattoo or that horrible haircut you had senior year in high school.
Regret and her twin sister guilt seem to be just as much a part of motherhood as wearing yoga pants, rocking out to The Wiggles and wiping snotty noses. Everywhere you look there are opportunities presented to you as a mother to enrich your child's life: music lessons, karate, soccer, judo, scouts, ballet, pet CPR, art classes, math camp, LEGO camp, swim lessons, cake decorating, toddler feng shui, dog grooming, nose blowing, Japanese/German/Chinese/Hebrew school, basic preschool housekeeping...
OK, maybe that last one was just a little dream of mine.
Within an incredibly short period of 18 years, we are expected to expose our little ones to an expanding list of experiences I'm not even sure most adults could keep up with. We are led to believe that as parents we owe these opportunities to our children and if we don't expose them at just the right time a door slams shut.
Bam. Over the years when my now-teenagers were both little, I was certain I heard many of these doors slam in the quiet of the night -- when I would lie awake and wonder if I was doing a good enough job.
As a mom with little ones, I worried about whether I was exposing them to enough activities and giving them enough chances to try new things. Guilty feelings about what I shoulda/coulda/woulda done invaded my quiet moments at times. What I didn't realize back then was that giving my kids a balanced and full childhood wasn't really about planned activities and scheduled experiences.
It was about being allowed to be a child.
Don't get me wrong -- we had our fair share of activities outside of school over the years. But we also had lazy afternoons spent reading books, playing in the backyard, listening to music, hanging out with friends or just playing with the dog. None of these activities alone would be considered enrichment, learning or the fast-track to getting into Stanford.
Regrets? Oh, I certainly have them.
But I will never regret...
Water play in the kitchen sink
Bubble baths with way too many suds that spilled over to the floor
Hiking with a drooling, hair-pulling little one riding high in the baby backpack
Hundreds of trips to the neighborhood creek to check out the tadpoles
Sidewalk chalk creations that took half the summer to wash away
Bubbles in the backyard, chased by a toddler and a huge brown puppy
Endless sessions of pretend play, LEGO building, doing puzzles, practicing knock-knock jokes
Inviting friends over to play and extending it to an impromptu sleepover
Pushing the big girl bicycle... until I was told to just let go
Glitter
Silly movies with huge tubs of popcorn
"Just one more story, Mommy..."
Epic Monopoly battles
Baking cookies and eating half of them right away
Letting them mix all the colors of Play-doh -- and not freaking out about it
None of these activities from my memory were really enriching or academic. The key to getting into a good college? Not a chance.
But sometimes the key to being a well-rounded adult is being allowed to start off as just a kid.
And nobody will ever regret that.