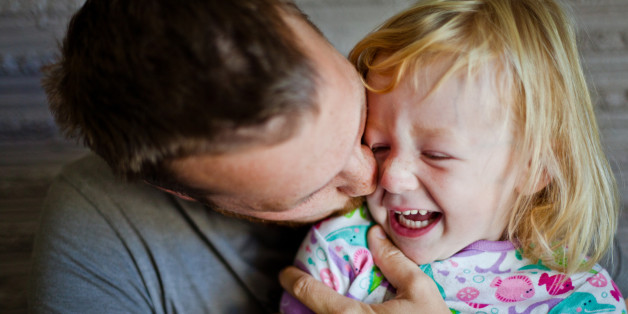 What our children need more than anything is love. We cannot love our children too much. We can give them too many things and not enough discipline, but it is impossible to give them too much love. Raising children is a challenge because they are here to be their own people. When they come into our lives, they are a blank cell with no definitive direction. Our job as parents is to provide them the right environment, guidance and sustenance so they can find their unique purpose. Our love is the nutrition guiding them in learning to love and define themselves as separate and significant people. Truly loving them means love with no strings attached. This means our children don't have to be or do anything in particular to earn our love because our love is a given, not a reward system. This can be a tall order since most of us have a list of things we want fixed in our children.
With that in mind, here are five practices to best love your children:
1. No Child Is Perfect: Our children are here to be as human as anyone else and their being human is not a poor reflection of us as parents. Never expect perfection from them. They, like us, are going to have flaws, which are difficult to manage. Yet, some of their flaws are also hidden strengths. If you have a strong-willed and independent child, this may cause rebellion and arguing against you and your ideas in the home but on the flip side, this very trait in them is also positive. They are a child willing to stand up for what they believe in, which is a necessary skill for living in the world. When there is a trait like this, it is our job to teach our children emotional management and intelligence so they can know when and how to best activate this aspect of themselves.
2. Accept The Child You Have: Maybe the dream you had for the way you wanted your child to be didn't turn out. Maybe your child is exactly opposite of what your hopes were. We have to separate our dreams and wants from our child and step back to see who our child is destined to be on their own. If there is something you wish was totally different about your child, they are likely to subconsciously feel this, which is a breeding ground for anxiety, anger and low self-esteem in them. Our children are here to be separate people, not the people we want them to be for our own needs and satisfaction.
3. Walk In Their Shoes: As parents, we have a natural authority over our children and because of this we can use our authority manipulatively and corrosively by assuming we are always right. Many parents use the "I am the parent and you are the child" metaphor, shrinking the child's existence to small and with no rights. If we assume right then we teach our child they are wrong and/or have no authority to express a different opinion. Before making them wrong take the time to really listen, hear and understand their point of view.
4. Understand What Drives Their Behavior: All misbehavior from your child is a call to action from them to you. Always search for the emotion driving their behavior. When you do this, you establish a bond with your child based on their trust in you to see past what may look bad and to reach into their hearts for what was really the problem. Then you have the opportunity to teach better ways for your children to manage their more reactive emotions.

5. Mange Your Reactivity: Unconditional love means that the child feels their parents love without the requirement of performing and this includes "being good." Our children are going to make mistakes and sometimes very big ones. If we lose it on them, they will remember our behavior for the rest of their lives as a direct put down to them. We know we love them unconditionally, but our self-control and ability to stay calm in challenging situations demonstrates that our love outweighs our anger. Further children are better parented through love than fear. Love brings understanding and evolution and fear brings reactivity and rebellion.
Are these steps hard? Yes, they are extremely challenging and it takes practice and commitment to build this kind of love for our children. There are times we love them but do not like them or like how they behave. We have to always come from love and discipline. When we discipline with love, calmness and self-control we are loving them, managing them and teaching them to manage and guide themselves. The love we have for them is stronger than any issue we face with them.
Little life Message: When our children know they are loved, flaws and all, we teach them to love themselves.