Edna Adan has always loomed larger than life to me, both on the screen and on the small but growing pulpit that she uses to reach people as the founder of the first maternity hospital in Somaliland. I saw her the other day and heard her talk about her grand plans for changing attitudes toward women in her country: She wants to build a chain of women-focused hospitals and train hundreds of women to be "medical entrepreneurs."
In a land where women do not regularly visit clinics, in a country where women are second-class citizens, in a place where women are circumcised as young girls, Edna is a pioneer of the first order. A former first lady, she chucked her life of leisure and her life abroad as a successful health official, to go and help poor women. She built the hospital on a former garbage dump site -- it was the only land her former husband, Somaliland's president, would grant her.
Since not everyone can visit a hospital, Edna now wants to take the hospital to the people by training a large cadre of "barefoot midwives" who will travel from village to village to offer their medical services. This is an echo of the "barefoot doctors" who traveled in China throughout the countryside and became one of the most efficient and cost-effective ways to improve the health of millions of Chinese. Edna wants to do this now in Africa. And who knows, if she gets the $240,000 she needs to get her project going, and if she is successful, these barefoot midwives may expand into basic medicine and help lift the health standards for women in Africa.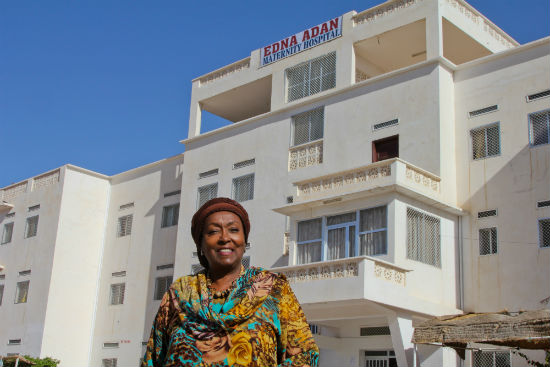 Photo by Nick Kristof