After 15 years in corporate working in IT & Management Consulting firms, I left the industry, my home, my country and opened up a restaurant in another continent altogether.
Whilst running the restaurant I also started training in the hospitality sector, which quickly led to requirements for training in the corporate sector. After a short time I went full time into corporate training and coaching, doing work I absolutely love under my own brand and registered company.
All of these changes have taken place in my career since 2010.
Was this part of my 5 year plan? Absolutely not. If you had asked me at the end of 2009 what I saw myself doing for the next 5 years, I can tell you this was not it!
Opportunities unexpectedly presented themselves, I took the chance, felt fear of the unknown but trusted myself each and every time when it felt like the right thing to do.
In December 2009, I attended a close friend's wedding in Warsaw. One of her guests was her mother's friend, know to have a 'gift' for seeing into people's futures.
We'd all been celebrating and drinking and at some point I was introduced to her. She didn't speak a word of English but she spoke to me (with a rather serious look on her face) in Polish. Another guest translated for me at the time and the only words that I still remember today are "Your life is about to go 180 degrees".
It certainly did in February 2010.
But it didn't stop there. Opportunities presented themselves to me over and over again. Some I acted upon and some I didn't until I reached a specific point a few years ago when I knew inside myself that I didn't want to take on any other projects or collaborate with anyone unless it specifically related to corporate training or executive coaching.
I was able to make that decision without any hesitation for myself because by then I was so clear about my passion, values, vision and truth.
None of this would have happened if I had created a 5 year plan in 2010 and stuck to it religiously, because no doubt back then it would have consisted of IT consulting of some sort in London.
Instead I followed my gut, kept my eyes and ears open to signs for directions in my life and career and pushed aside any fear as much as possible.
I knew there was something else for me, something more. I just didn't know the 'what' at the beginning and I certainly didn't know the 'how'.
I simply course corrected when necessary, took inspired action and said YES to many things. Some actions were successful and some were a complete and utter failure but each and every decision got me closer to where I am today -- doing work that allows me to give true value to the world and the people I work with.
Should we even bother with a 5-year career plan?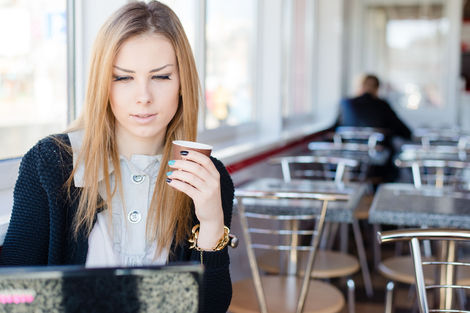 Yes, if that feels like a good idea for you, but my suggestion is don't write it in stone. Be prepared to adjust, tweak and course correct whenever you take a step, as more information will be revealed to you and your intuition will tell you something. Trust it. Believe it and believe in yourself.
I believe there's more power in creating shorter-term plans, 3, 6 or 12 months with more defined goals and activities to regularly check in with yourself and your direction.
We work in such a different era where the possibilities are endless. Years ago people would pride themselves for staying in the same company for years. The loyalty factor was highly considered then but things are so much more fluid today.
Industries are crossing over, transferable skills open up multiple options, technology and social media have widened our reach multifold, allowing us to expand our network globally at the touch of a few buttons.
These are incredible times in which we live. We have more power than we think. We have more freedom than we know. Exercise your power and your freedom.
Step out of your own way by expanding your beliefs and your thinking.
Anything is possible and if you do work with a 5 year career plan, that's fine too - just know that it can change, and that's ok.
We often believe we have to be in full control of our careers, but sometimes it's worth allowing our careers to show us the way and when doors do open, don't be afraid to step through.
Shivani Bhagi is an International Career Success Strategist with a sole mission to help smart, committed professionals take charge of their careers by increasing their self worth and net worth.

For more career tips and advice, head on over and sign up for my free Career Spark Newsletter at www.shivanibhagi.com.

If you're currently facing a career challenge or a career set back, I'd love to hear from you.

Book your complimentary Career Planning Session here: www.connectwithshivani.com