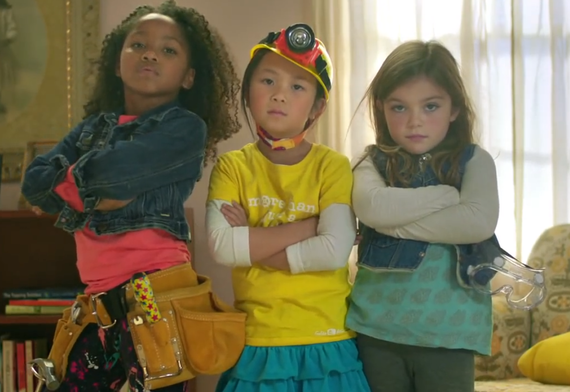 GoldieBlox, one of last year's Shopify Build A Business Competition winners, is a name on the tip of everyone's tongue this week after a video released by the company went viral.
That video depicts a trio of playful young girls setting up an elaborate Mouse Trap-style apparatus to the tune of the Beastie Boys' classic hit, "Girls."
The lyrics are rewritten to empower girls who are tired of seeing only pink, princessy toys for girls.
"It's time to change / We deserve to see a range / 'Cause all our toys look just the same / And we would like to use our brains," the girls sing.
In under a week, the video has garnered more than six million views on Youtube.
Masterminded by the company's founder Debbie Sterling, the video perfectly coincides with GoldieBlox's vision, which stole the hearts of many during Shopify's Build A Business Competition last year -- including entrepreneur and mentor Tina Roth Eisenberg.
"I foresee an amazing future for GoldieBlox and I'm super excited to be their mentor," Roth Eisenberg said at the VIP trip hosted for the winners in New York City earlier this year.
"Meeting Tina was incredible," Sterling said. "I'm a huge fan, and getting to meet her and get her advice was just incredible."
Sterling's interaction with Roth Eisenberg and the Shopify Build A Business Competition helped her along the path to success. When she entered the competition, she had yet to make a single sale.
During the competition, Sterling raised $285,881 on Kickstarter to fund her product: a construction toy encouraging young girls to get into engineering, develop spatial skills and hone problem-solving abilities.
This year, Shopify's Build A Business Competition is even bigger. Shopify is giving away more than $500,000 in cash, prizes and mentorship in its fourth annual competition. Contestants create a store and try to sell the most in their category for a chance to win $50,000 and a VIP trip to NYC to meet their mentor.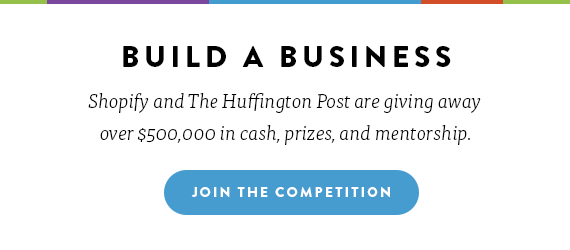 Take a look at the video:
GoldieBlox is also currently in the running to win a 30-second ad slot during this year's Superbowl. Here's the company's submission video: