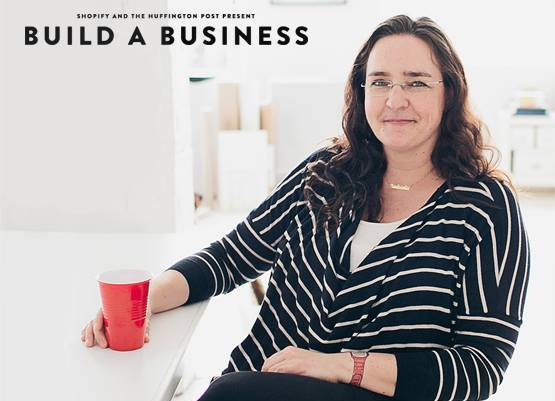 Tina Roth Eisenberg is known to many as swissmiss after her wildly popular design blog. She's since become known for many other creative projects including a browser-based to-do app called TeuxDeux, and a temporary tattoo line for children and adults alike called Tattly. She also founded a breakfast lecture series called CreativeMornings.
That makes her a great resource for all things entrepreneurial. Roth Eisenberg is one of the mentors in Shopify's Build a Business Competition, and she took some time to answer these crowdsourced questions about starting a business and helping it thrive.

It takes time. Be patient.
Not knowing much about an industry you're going into can be a blessing. Trust your instincts. Do it your way, even if people tell you it won't work.
Take your side projects seriously. Prepare for success.

I started a co-working space called studiomates 7 years ago and I, not realizing, created the perfect breeding ground for my companies. I surrounded myself with smart, driven, talented creative types. I had an instant sounding board and advice counsel around me. Without their support, I would have not ended up where I am today. Who you surround yourself with shapes your dreams. Surround yourself with like-minded, good people.

It's a fire in me that I can't ignore. The desire and joy to build Tattly and CreativeMornings were so big, I couldn't help but do it. I had many ideas in between that fizzled. The really, really passionate ones I stuck with.

Make sure your message is clear, so that people understand the problem you're trying to solve. And then, add personality. Our TeuxDeux FAQ still makes me laugh to this day. If you build something with love and thoughtfulness that solves your (and maybe other people's) 'problems,' chances are, they'll want to share it with their friends. Word of mouth is a powerful thing.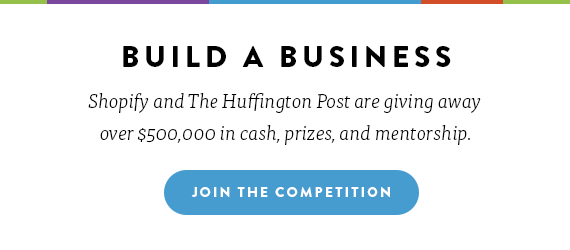 This year, Shopify's Build A Business Competition is bigger than ever. Shopify is giving away more than $500,000 in cash, prizes and mentorship in its fourth annual competition. Contestants create a store and try to sell the most in their category for a chance to win $50,000 and a VIP trip to NYC to meet their mentor.