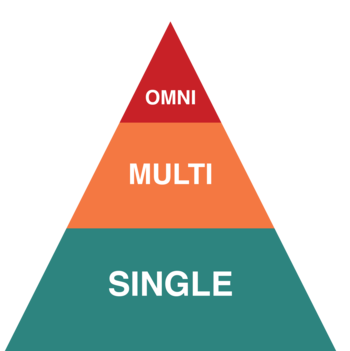 By Jake Gasaway, Stitch Labs
As independent business owners and entrepreneurs, we have a tendency to isolate ourselves and get tunnel-vision about what's going on in our own world.
In 2014, why not make it a point to look for opportunities? Expand your network and knowledge base to meet your goals.
To help you do this, we're teaming up with Shopify to deliver a free webinar. We'll bring you relevant topics from some of our outstanding partners about how to be more successful in the new year. The series kicks off with a topic that's focused on growth and how to think about expanding into new channels.
Stitch Labs and Shopify present:
It's 2014. What's Next? Single, Multi and Omni-Channel Selling
Tues. Jan. 7 @ 11 AM PST
This webinar will help you learn the differences between those three types of selling and how to think about them as you grow.
Along with learning the basics about channel selling, you'll learn more about how to strategically enter additional channels and what questions you should be considering before you take the leap.
Stitch Labs will be joined by two successful Shopify sellers, Kevin Lavelle of Mizzen & Main and Nicole Snow of Darn Good Yarn, to discuss what drove them to sell in multiple channels and the successes and struggles they've encountered while doing so.