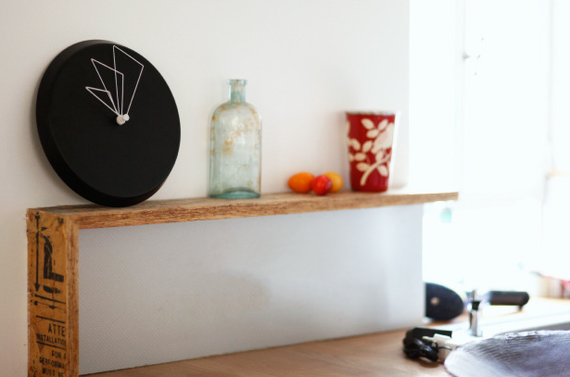 By Ben Klinger, Studio Ve
We've decided to reinvent the clock.
Our series of wall clocks, sold on our Shopify store, are more like art installations than timepieces, and unlike anything you've ever seen before.
The idea behind Perspective Clocks:
We wanted to portray an every-day item from a different perspective. The design of the Perspective Series focuses on the hands of the clock instead of the clock face, creating shapes that give meaning to the movement itself.
The hands are structures of straight white lines that rotate over a plain black face, resembling a drawing study on a canvas. Each face has a slightly different ending, emphasizing its own character. Using only the simplest form of straight lines and exploring the way they interact, the appearance of the clocks varies from minimal to complex configuration.
From every viewing angle, the clock tells a different story, creating unique shapes that give meaning to the movement itself.
Why we chose Kickstarter to fund our products:
Kickstarter is a great platform for designers. The "all or nothing" approach gives small businesses the opportunity to determine if there's a market for the product, estimate sales and receive funds even before a single unit is made or an order is placed with the manufacturer.
It also gives instant feedback about the product itself. It tell us if people are passionate enough to back it, what color or variations the majority prefers, and also lets us interact and have a relationship with customers to build a community.
Backers feel like a part of the production process and act as ambassadors of our business. We keep coming back (this is our third project) because we believe this the best way for indie designers to get exposure.
Why we chose Shopify as our online platform:
After our first Kickstarter project ended and our Manifold Clock was successfully funded, we knew we had to start selling products on our website. We couldn't afford an expensive web developer, but still wanted flexibility.
We searched for an online platform that allowed us to set up a store quickly and easily. Shopify and the Shopify App Store are filled with tools that help us customize every little detail, personalizing the website and the user experience.
Challenges we faced along the way:
Since this project is on-going, we still haven't encountered the production problems. Don't worry - they will soon arrive.
Every model has its own character. After countless tries, variations and proportions, we've chosen the final concepts. Each has a strong aesthetic and playful presence, as well as representing a different approach to life.
The biggest challenge we had was to make these clocks work. We started by creating the hands from welded steel, but the welding was not very accurate, and the hands were too heavy in some of the models. We tried carbon rods, which were light, but could not join well.
We realized that injected plastic would give the best results. Many models made out of ABS were 3D printed until the right balance between structure and weight was achieved.
Another challenge was to address the readability. We know people won't use these clocks as accurate time-pieces, but the manipulation on the hands has to be subtle enough so that people can still read it as a "regular" clock.
Why we think people want a complex clock instead of a watch or cell phone:
People relate to time subjectively. For some, time is a crucial part of life - a motivator; a judge; a measuring stick.
For others, time serves a more fluid purpose; more of a suggestion than anything else.
We feel time-telling objects are open to interpretation. We are especially intrigued with the classic clock movement: a simple, circular mechanism with great meaning. The challenge we had was to interfere with this simple movement and add our own value.
The concept of time is so elementary and basic, and yet each person relates to this element subjectively and gives it a different weight in their everyday life. The possibilities of expressing time are vast, almost endless. Some like it simple and others might enjoy a more complex clock.
These clocks, in our vision, are not supposed to replace watches or cell phones as time telling objects. They are complex objects that just happen to tell time.
Take a look at some of our clocks: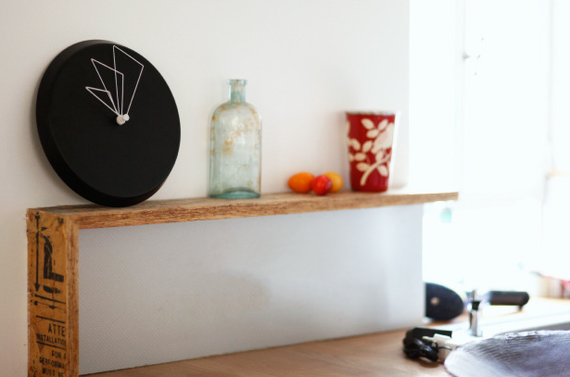 The D clock is a constant reminder that objects look different depending on your point of view. Someone standing directly in front of the clock will see straight lines. But from the side, another dimension of complex shapes is revealed. Not only do the hands have another physical dimension, but they also interact with each other, with one passing through the other.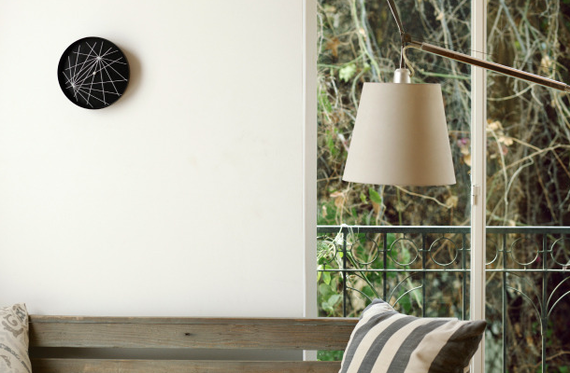 The hour and minute hands of the K clock are two complex assemblies of straight lines. The lines converge at a point that represents the location of the hand. In the course of one hour, each endpoint of one hand connects to each endpoint of the other. These encounters recur 143 times in a full cycle of the clock.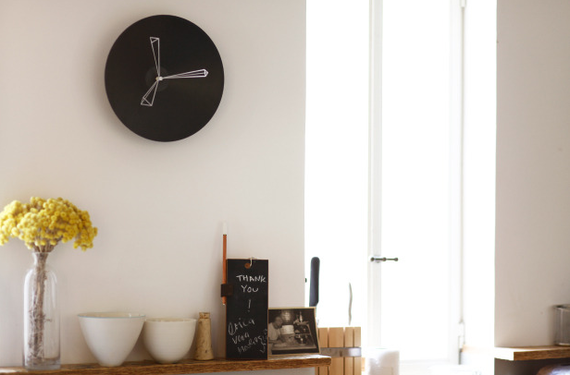 Unlike ordinary clocks, the P clock displays time as a complex three-dimensional composition, bursting from the center. The hands are outline of 3D prisms that go beyond the regular face plane. The base of the P clock is cone-shaped in order to house the hands.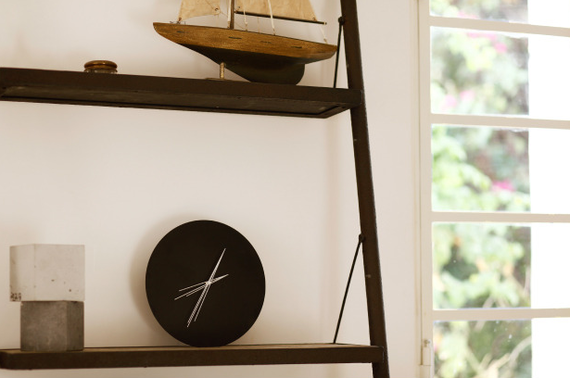 Artists in the renaissance period developed vanishing points as a tool to represent the world with perspective. Using vanishing points, the V clock gives the viewer two focal points - the hour and the minute.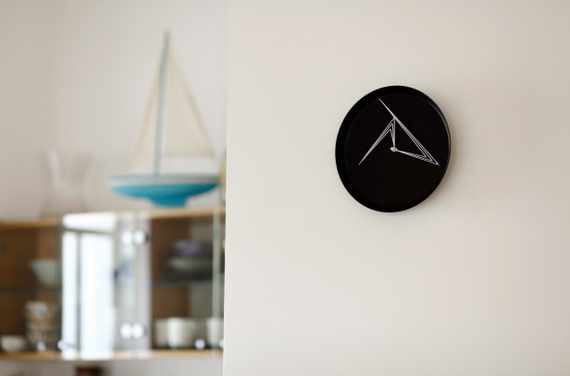 The hands of the Z clock are lines that wander around the face of the clock. The arrow shape of the hands creates many overlaps of lines, displaying various intriguing compositions.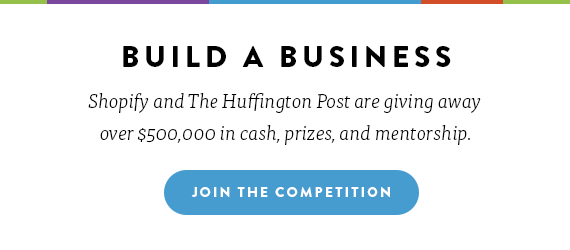 Ben Klinger is one-half of Studio Ve, an Israel-based design studio founded in 2010 that focuses mainly on wall clocks.
This year, Shopify's Build A Business Competition is bigger than ever. Shopify is giving away more than $500,000 in cash, prizes and mentorship in its fourth annual competition. Contestants create a store and try to sell the most in their category for a chance to win $50,000 and a VIP trip to NYC to meet their mentor.