Jewelry designer and store owner J. Landa harnesses his passions for style, travel, art, culture, religions and history to create and curate jewelry collections tailored to his valued customers.
Growing up in the jewelry business, he was exposed at an early age to both the design and business sides of the industry, and has added to his knowledge over the years by working hand-in hand with other artisans and by traveling the world in search of beauty and meaning that can be translated into wearable art.
He doesn't follow trends, but he does design multiple collections as seasons and colors change and new materials become available. "Each of my pieces represents what I'm feeling at the time and tells a story," says J, "and I'm lucky to have found a niche that can capture all that."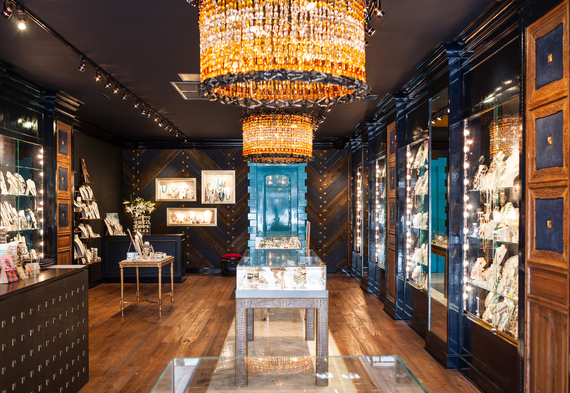 A Booming Economy in America's Most Diverse City Leads J. Silver to re-emerge as a Global, Sophisticated Fashion Destination -- With a New Name and an Emerging Designers' Laboratory.
After 15 years of serving fashionable Houstonians and city visitors with top designers, exclusive collections, and unmatched customer service, the popular J. Silver jewelry store on Rice Boulevard is now J. Landa, reflecting the owner's personal vision for a true lifestyle brand.
It's not just a completely renovated store with new designers and an elevated architectural space - it's a new level of dedication to expertise in service and personal styling. "Our customers -- who are from all around the world -- will feel like they are buying from trusted experts who know the latest trends and who can put together individualized styles. We have a very chic, professional and well traveled clientele and my new store will exceed their expectations," says owner and designer J. Landa.
To fulfill his design vision, Landa entrusted long-time collaborator Dennis Brackeen of Brackeen Design Group, who also re-decorated Landa's Southampton house. "When Jay approached me about taking on the project, my wheels immediately began spinning," says Brackeen. "I wanted the new space to evoke a mix of styles and emotions. The new design is very much like the jewelry that it showcases: exotic materials, interesting finishes and rich, vibrant colors." It's also a reflection of the owner himself. "It's everything I like; it's the way I like to live," Landa explains "I always say that if you can't live the lifestyle, you can't sell it. Now we can!"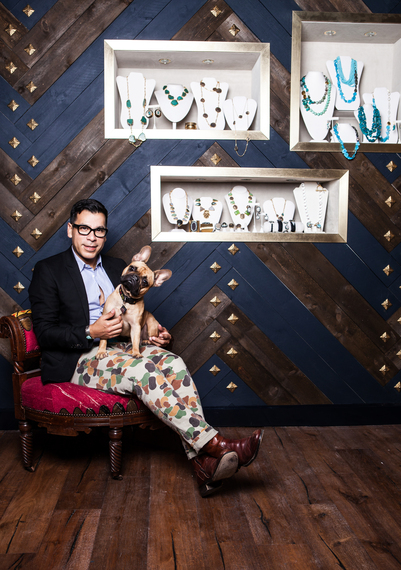 Individualized customer service has always been in the store's DNA, but this new incarnation takes it to another level. "We're not about just shopping for pieces, but feeling great about the overall experience. We will offer an environment that is curated with exclusive merchandise -- many from favorites Chan Luu, Alexis Bittar, Dian Malouf and Spanish sensation Uno de 50 - as well as J. Landa designs, that customers will not be able to find anywhere else," says Landa. Merchandise will remain at accessible price points, as well.
A feature of the new store will be an emerging designers lab to foster talent and build new artists' careers. "Houston has been very good to me, and my customers have helped me grow as a designer with their feedback, ideas and encouragement. Now we can help develop that next generation of designers by showcasing their products in-store," says Landa.
"Houston is now the most diverse city in America, and maybe the world," says Landa. "It was time to create an environment that not only showcases that diversity but delivers it to a global clientele."