I'm so conscious of what I present to my daughter these days. You see, she's in the "like me" stage. She notices similarities and differences with the world around her.
I provide her materials and visuals to reinforce, build and solidify her foundation as a black woman. But it's more than that. This month, as we look to historical figures during Black History month, I am well aware of the "otherness". Because in reality I'm raising an Afro-Latina.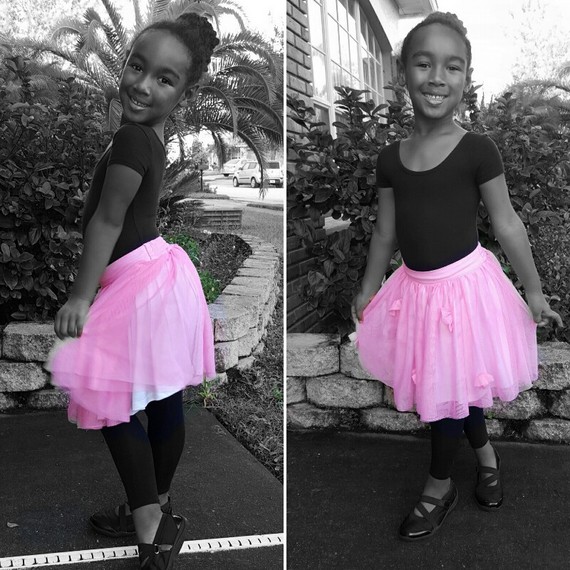 So when I saw this #BlackLatinxHistory hashtag, I kind of lost it. I mean, YASSSSSS! Here's a place of intersectionality where I can comfortably reside. If this was a house, I'd be in a plush sofa with soft pillows and a little table that would hold my Malbec and copy of In the Shade of the Nispero Tree.
I live! I am here all the way for this hashtag and all of the goodness that it is bringing. I want to send a special thanks to Juliana Pache for creating the hashtag and to everyone for sharing.
Here are a few:
#BlackLatinxHistory is #BlackHistory

Google the term "African Diaspora"

Shoutout to all the Afro Latinxs in Detroit! pic.twitter.com/W2zwfk5Q8x

— BlackLivesMatter Det (@DetroitBlm) February 5, 2016
#BlackLatinxHistory Marta Moreno Vega, PhD. A cultural activist, institution-builder, filmmaker, and author. pic.twitter.com/C46QcJhsEX

— [ t e a ] (@kudipeaches) February 3, 2016
Luz Guerra. Afro Puerto Rican and Dominican Human Rights & LGBT activist. ✊🏽 #BlackLatinxHistory #BlackHistory pic.twitter.com/iS9EotmI7f

— e. divine ♑️ (@urfavemamichula) February 3, 2016
Love this! https://t.co/kiXWZvi7WZ #BlackLatinxHistory #BlackHistoryMonth

— Sili (@MyMamihood) February 5, 2016
I am making a list of Afro-Latinx to share with my Frog Princess throughout the month. And while I appreciate them all, I am looking to specifically share Afro-Dominicans with her. This month celebrates both the passing and the birthday of Mami and one of the ways we are celebrating is by talking more about the island with our girl. Giving her more connection not just to the diaspora but to my birthplace is something that I very much try to cultivate.
I really want to make an impression early on as an impression was made on me. Some days I feel it's so difficult to parent. So many things that we have to keep in mind as we train our children up! Cultura is definitely one of them for me.
Being able to show my child Latinos that look like her will continue to build the foundation I've begun to lay as I raise a strong, smart, beautiful, funny, compassionate, Black, Spanish speaking woman.
I'm inspired to share some of these stories and people on Periscope during the month of February. Check out the rest of the Tweets in the hashtag and let me know if you contribute one of your own!