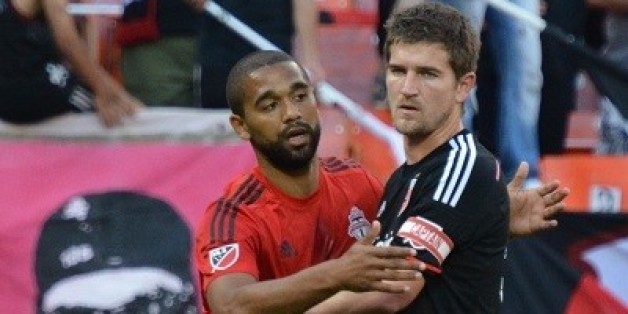 D.C. United entered this contest with Toronto F.C. knowing that by avoiding defeat they'd be equalizing a club record of 17 unbeaten home league games, and expand their club record of unbeaten home games in all competitions to 21.
Both teams came into this contest missing key players. For D.C. United goalkeeper Bill Hamid was out through injury, as were Taylor Kemp, Chris Pontius and Chris Korb. For Toronto F.C. Michael Bradley was out on international duty.
D.C United kicked the game off, and immediately went on the attack with Fabian Espindola attempting a long range lob from the center circle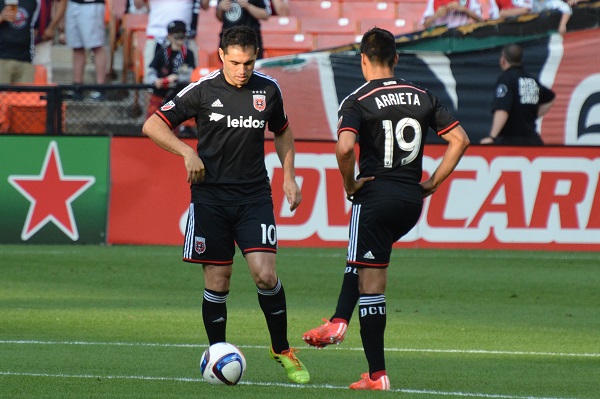 The game began, as it continued, with a frenetic pace. In the first 5 minutes both teams pushed forward, looking for an opening they could take advantage of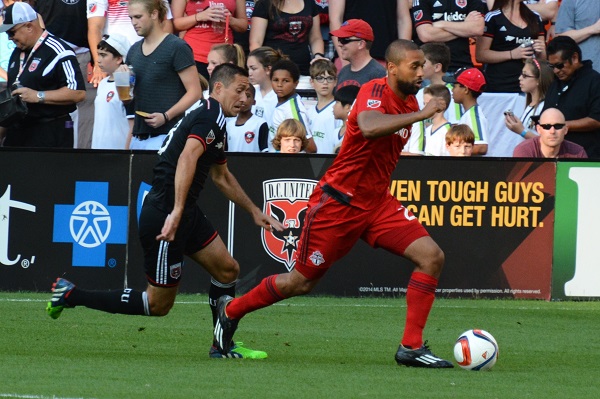 In the 6th minute United found their opening, from a Fabian Espindola corner, turned into the net by defender Steve Birnbaum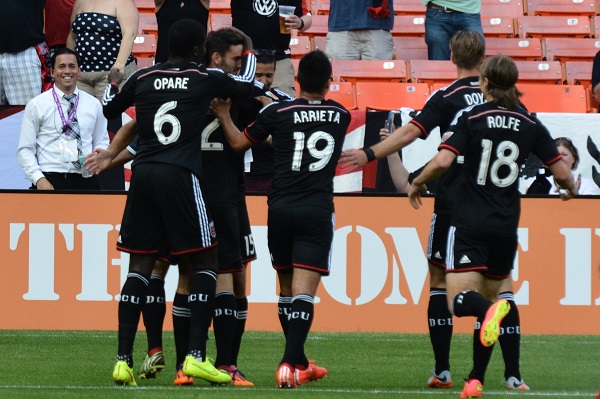 As the half continued, United kept pressing in an attempt to extend their lead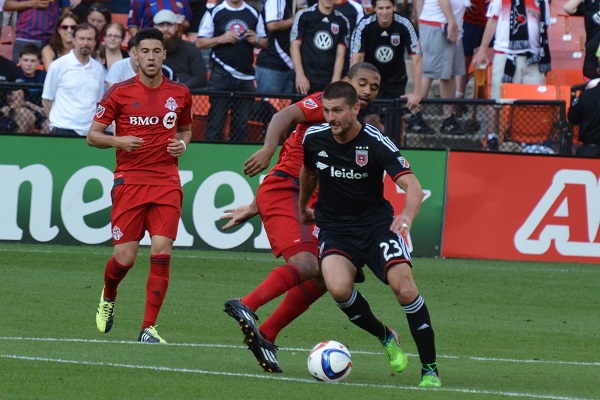 ...but were unable to find a way past the Toronto defence or goalkeeper Chris Konopka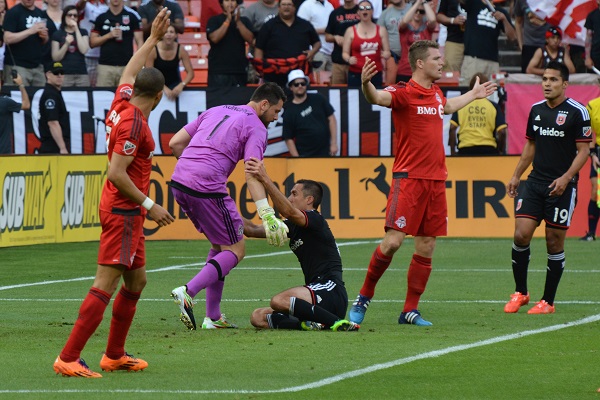 Meanwhile Toronto kept up their attempts to equalize...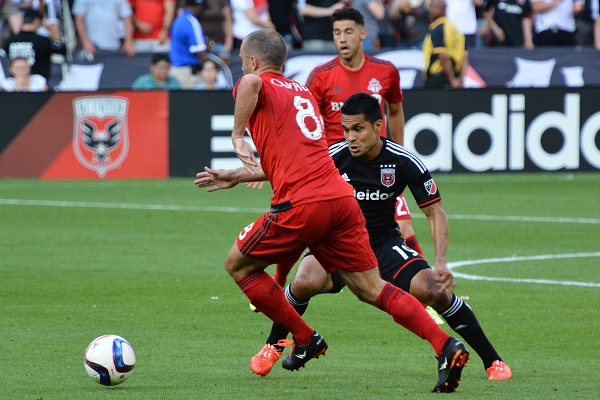 ...coming close on several occasions, either being denied by a poor final touch, or by Andrew Dykstra in the United goal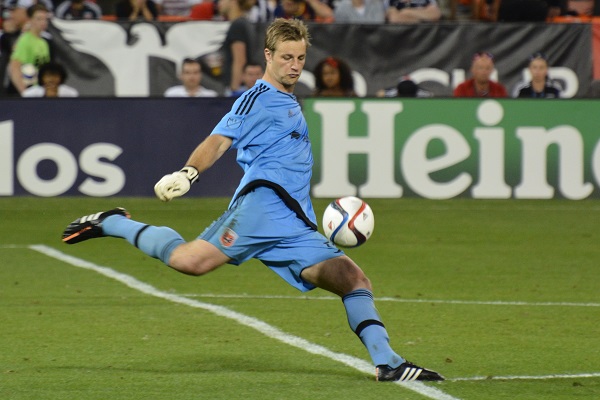 In the 34th minute Toronto did find their way to the back of the United goal, as Sebastian Giovinco shimmied between 2 United defenders as though they didn't exist, then roofed the ball in the far corner of the net.

Both teams continued to attack for the rest of the half, with United getting some chances, but nothing close to getting another goal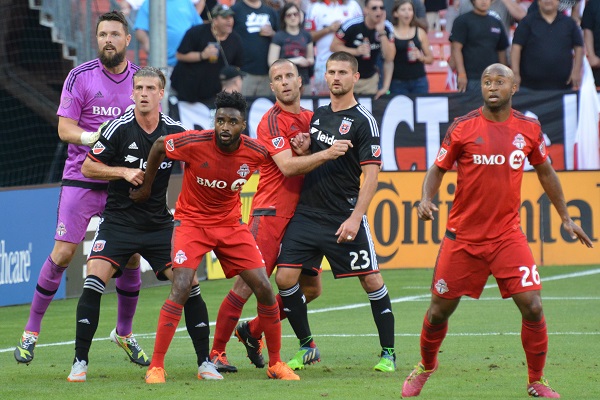 The second half was played at the same pace as the first, with neither team having the upper hand. DC United would attack...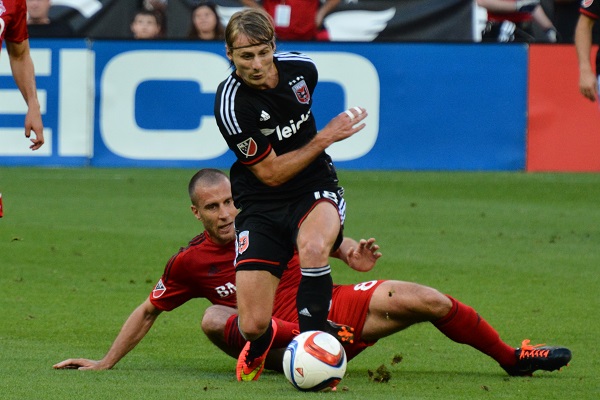 ...then Toronto would do the same at the other end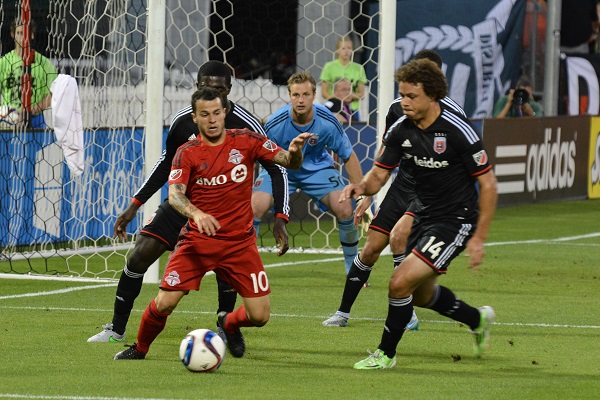 Neither was able to find a way through, until the introduction of Jozy Altidore in the 82nd minute

One minute later, Toronto stole the ball from a United player in midfield, Altidore stepped over the pass, and the ball instead went to 5'5" Sebastian Giovinco, who blasted the ball from outside the box, right past Dykstra, to complete his brace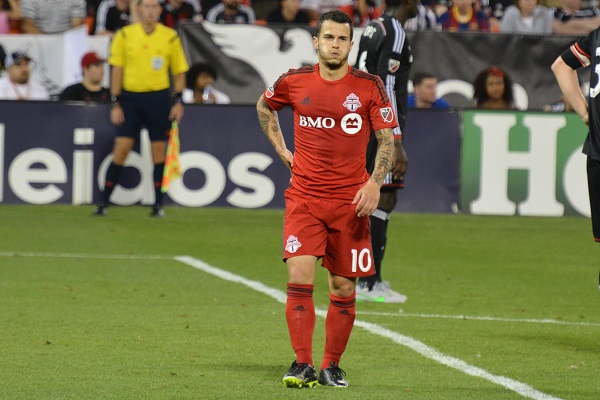 As the game ran into injury time, United pressed, and pressed for the equalizer, with at one point 3 players going down in the box in quick succession, looking for a penalty...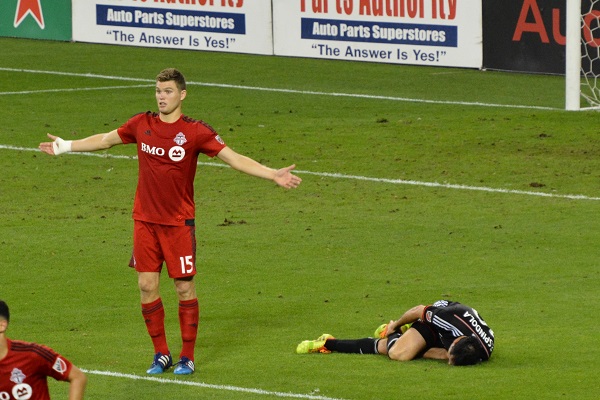 ...but it wasn't to be, and the D.C. United players succumbed to their first home defeat of the season.