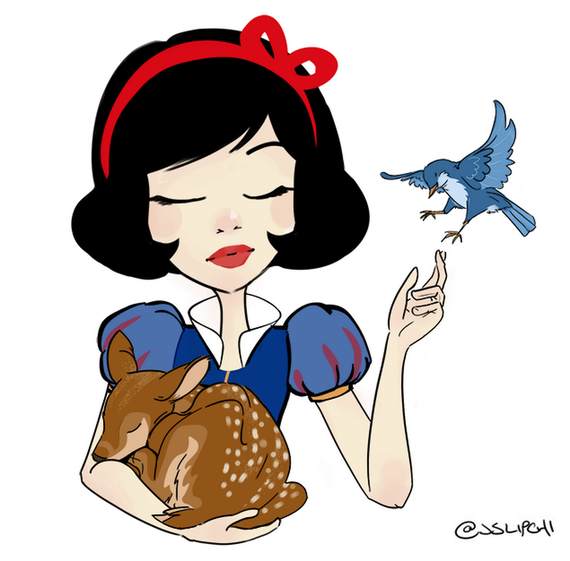 Snow White by Jessie Slipchinsky (@jslipchi)
Disney's female heroines and villainesses stand proudly amongst the most longstanding and beloved fictional characters -- both online and off. Unusually universal in their appeal to children and nostalgic adults alike, these ladies are dreadfully fun to chat about, write about, associate with and of course, draw!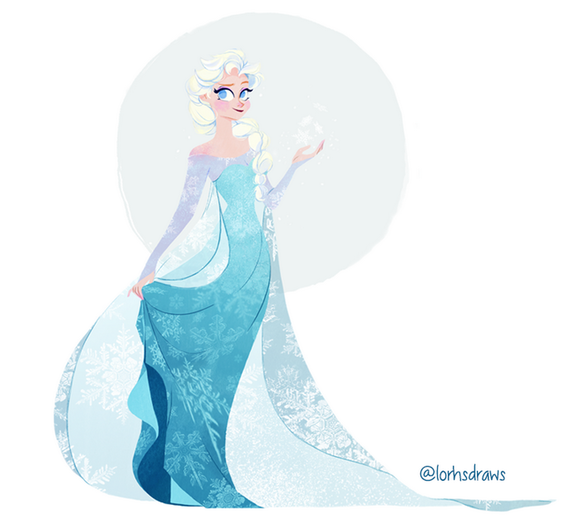 Elsa by Lorhs (@lorshdraws)
To celebrate Disney's fun female characters, Canadian animation student Miranda (aka @snarkies) created a collaborative ode to them, inviting nearly 100 artist friends on Twitter and Tumblr to choose one of their favorite ladies, illustrate her, and send their drawing to Miranda for compilation on one, large, beautiful poster.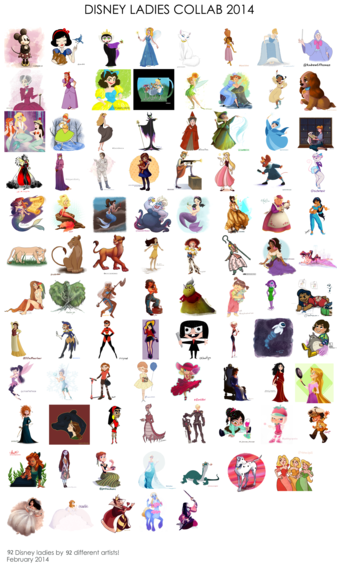 Disney Ladies Collab organized by Miranda (@snarkies)
I interviewed Miranda about her experience with this collaboration (aka collab- one of many delightfully-themed artistic endeavors taking place over social media these days) and thoughts on Disney's female heroines. To go back and see how this project unfurled (and admire each artist's individual submission), check out its hashtag on Twitter.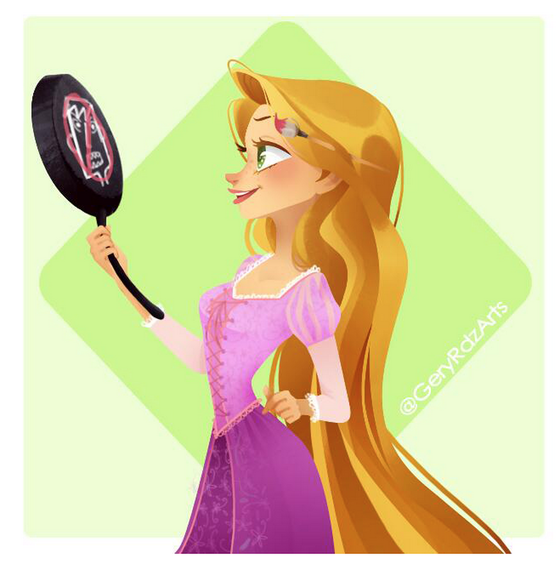 Rapunzel by Geraldine Rodríguez (@GeryRdzArts)
Simone Collins (SC): What inspired you to kick off this collab?
Miranda (M): Collabs have become a big thing on Twitter lately! Seeing so many of them flitting around, I decided to start one of my own! Disney Ladies seemed like a great place to start. I've always been a huge Disney fan and I know a lot of my followers are as well so I thought it would be something fun for everyone to do!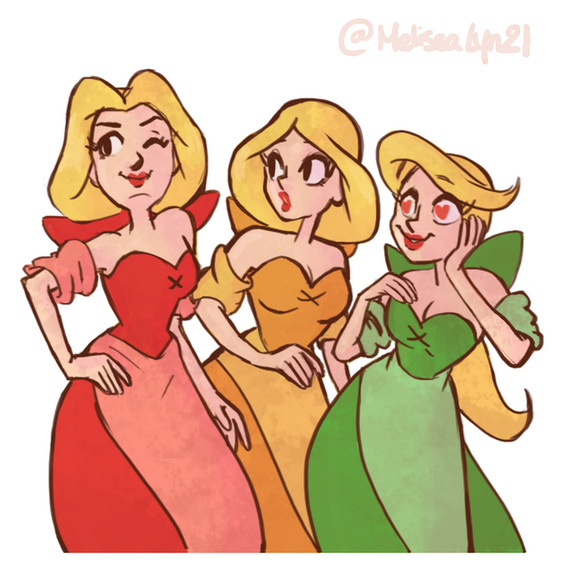 The Bimbettes by Melissa Lyn (@MelissaLyn21)
SC: What makes Disney ladies different from characters from other genres? Have you noticed any common threads amongst them that makes them particularly magical?

M: I was surprised by how many people were interested in contributing! I really didn't expect the signups to fill up within an hour or so! I was also surprised with how quickly everyone finished their pieces and how amazing they turned out! I think the fun really shines through in every drawing.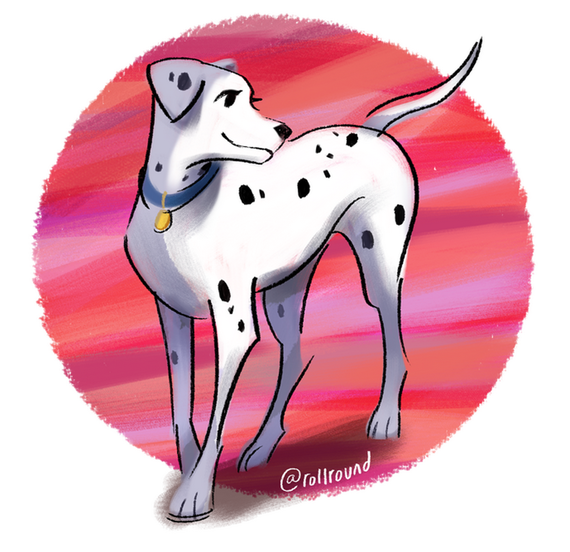 Perdita by Cheryl Kook (@rollround)
SC: In your opinion, what is the most under-appreciated Disney lady?
M: In my opinion, Giselle is the most under-appreciated Disney lady. She thinks she's got it all figured out -- her animal friends, her new fiancé, her big happy ending... but then her world gets turned upside down and she ends up finding a truer love and becoming the fearless hero of her own story! She wields a sword and saves her man from a dragon! What's not to love? All these reasons are why I chose to draw Giselle for the collab. Plus she has a pretty fantastic wedding dress.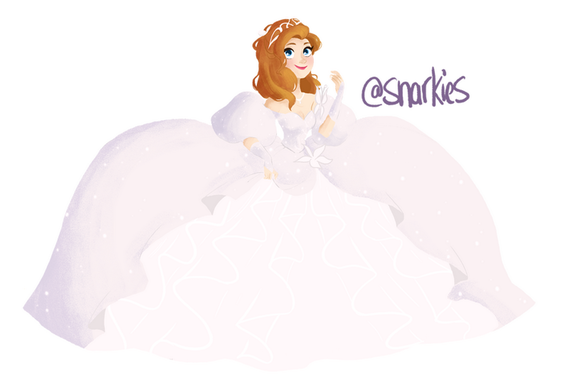 Giselle by Miranda (@snarkies)
SC: Could you tell me a bit more about your background as an artist?
M: I'm currently a fourth year student at Sheridan in Oakville, Canada. I'm taking Animation but I'm hoping to get into visual development!