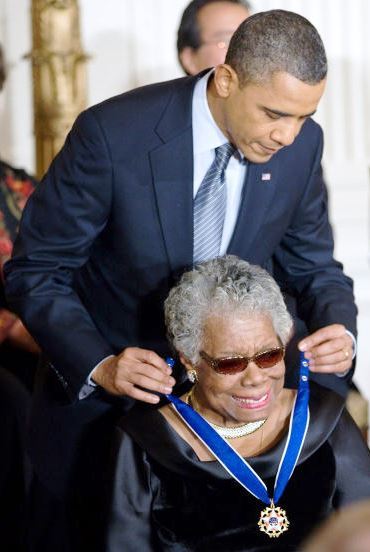 Dr. Maya Angelou has left us, but her legacy of spirit remains an immortal story in my life, and the lives of countless others. Since childhood, I have been drawn to elders for the sole purpose of the rich learning curve they offer. I gain insights and experience from their voices of wisdom and the beauty of their sheer elegance, which are rare to find in today's world.
My favorite quote from Maya Angelou is: "I've learned that people will forget what you said, people will forget what you did, but people will never forget how you made them feel."
Maya Angelou offered us a portal to see our lives in the form of real-time poetry. She gave birth to breaking through the cage and having the courage to talk about it. She reminds us that every day is a good day, because we never know what truths will emerge when faced with challenges.
Maya Angelou is more than an icon, a woman, an author, a poet, or the holder of a Doctorate. Maya Angelou was, and is, a soul of great capacity to forge forward and fly high towards where the ultimate source of her love reigned -- to God. Maya, whose name in Hindi means illusion, was anything but. She was a living example of truth. And she dedicated her life to share that truth with others, through her words, actions and vision for a better world.
Maya, we thank you. Your part was a beautiful embodiment of the light of God. Your presence will be missed.