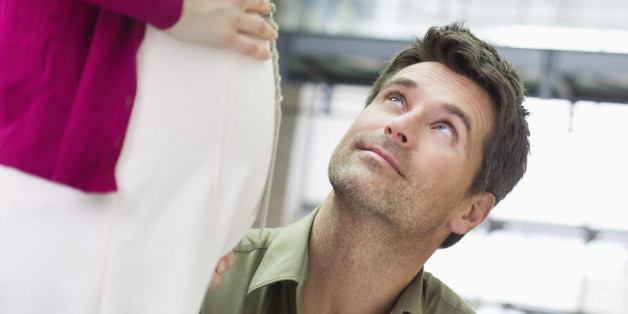 Both times that I've been pregnant, I had to deal with ignorant comments about my growing belly. During my first pregnancy, absolute strangers who wanted to know all the details about my blossoming baby bump fascinated me. At first, I welcomed the questions, until they started to become insults. I was so appalled by some of the comments that I decided to keep track of the worst insults that can be directed to a pregnant woman.
1. Is that a linebacker in your belly?
2. From your husband or significant other, "Babe, can you cook me something to eat?"
3. Is your due date tomorrow?
4. Lady, are you packing twins?
5. You should hold off on the fries, because your baby doesn't need anything else to eat.
6. What are you eating now? Geez, you sure do eat a lot.
7. Are you pregnant again? Every time I turn around you're knocked up!
8. Your ultrasound looks like an alien.
9. You've got a big head. Your delivery is going to hurt!
10. You're about to bust! (When in actuality, you are only five months pregnant, with one child in utero).
There are over 80 million mothers in the United States. Instead of saying something that may land you in the "hot seat," try to say something in a kind way. For example, "Congratulations, you look really great!" Or, try, "You're glowing and look so good!" Instead of being an annoying baby bump gawker, please turn your harsh ridicule into positive affirmations. This will not only protect your feelings from being hurt, but will also shower joy upon a woman who has to carry a child for nine months -- and most likely deal with other people's inappropriate comments.