Hurray!! The holiday season is right around the corner! And that means... shopping! That's why I have come up with a foolproof holiday gift guide that will make any traveler very happy.
Aside from being super adorable, these guys make your on-the-go office easy and stylish. There are a couple of models you can choose from.
The first one: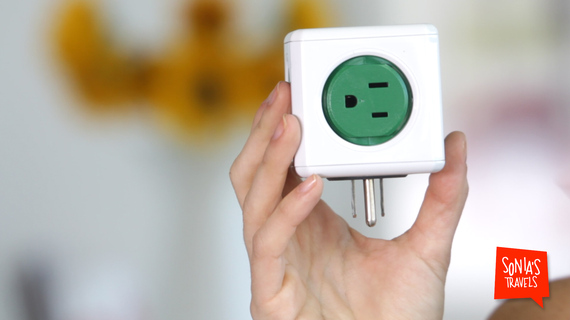 comes with 5 outlets.
The second one: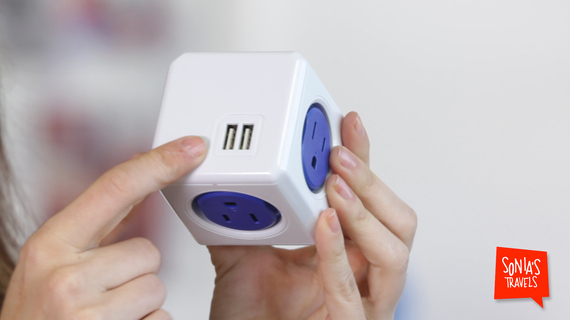 has 4 outlets, and a dual USB plug.
And this last option: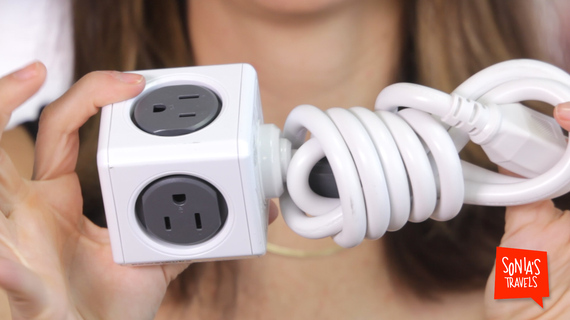 also comes with a cable for those of you who need the length.
The coolest part is...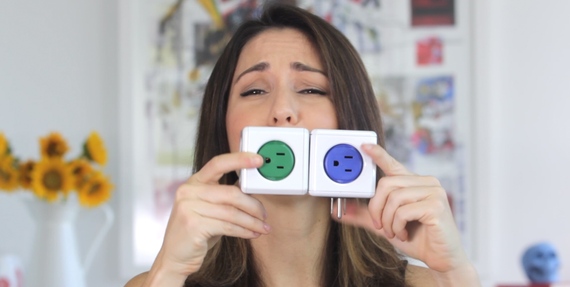 they're stackable!!
Pro Tip: They aren't the lightest thing in the world, but they are certainly portable and will make your life much easier.
Cable Organizers
These gadgets will make ANY traveler mighty happy. Who the heck wants to spend their precious holiday time unraveling cables?!
This first guy: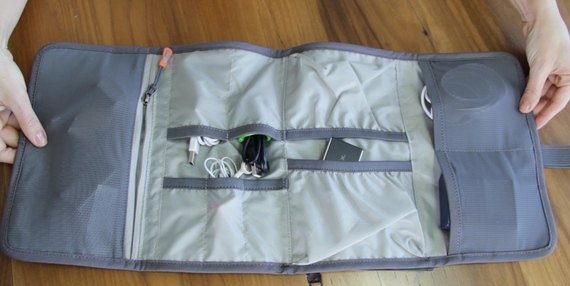 is the STM Cable Wrap Travel Organizer. It's perfect for anyone who travels with lots of equipment that requires lots of cables (like me!)
It has larger pockets for larger items (like chargers),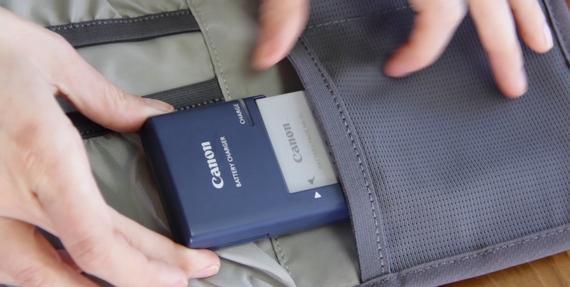 smaller pockets for cables (and your headphones),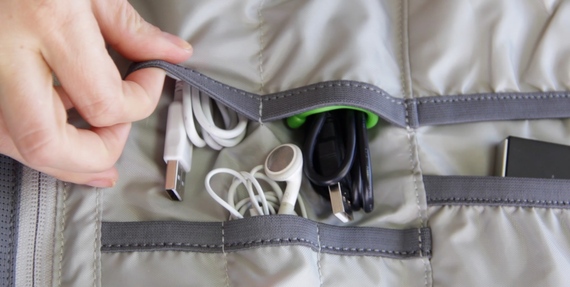 and it even has a zipper! Perfect for batteries and other loose items you don't want falling out.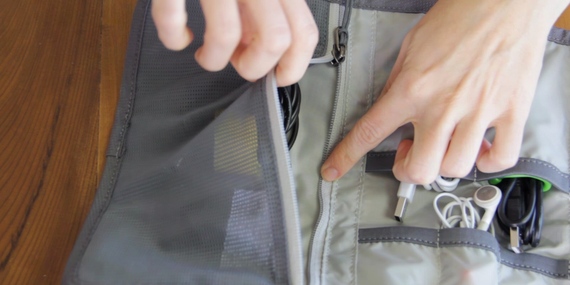 This next option: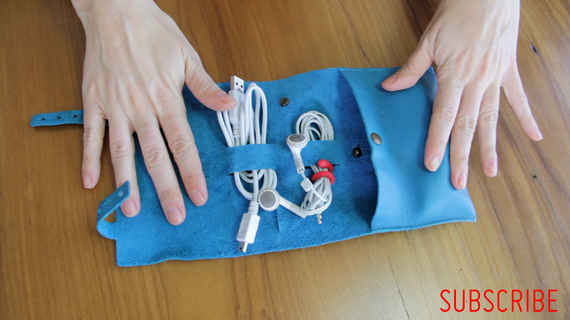 is the Cordito Cord Organizer. This little guy is perfect for smaller cables, such as earphones or USB cables.
It also comes with a pocket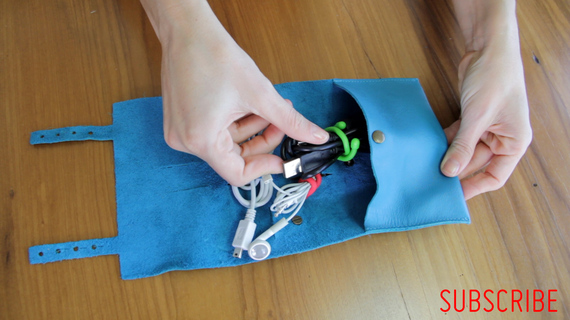 where you can store any extra cables.
And this is what it looks like when it's rolled up: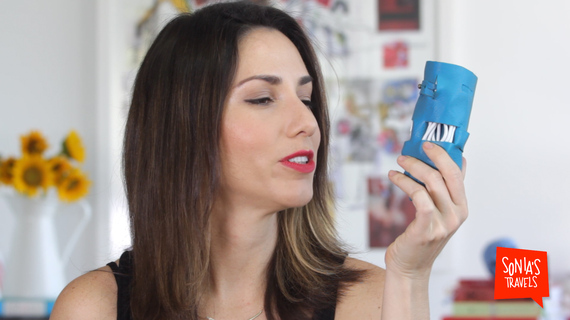 Small, beautiful and portable! Triple threat.
The ultimate cable accessory! These are the magical wormy guys that turn this...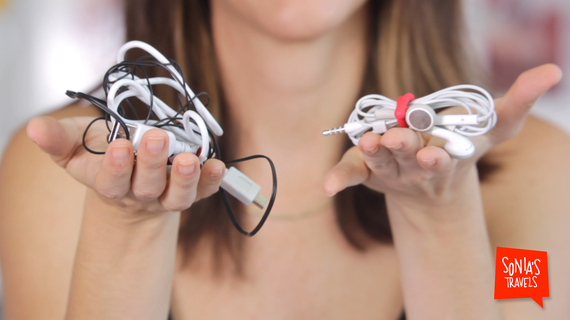 into this!
Magic. No matter what cable organizer you have, these guys will always come in handy.
External Battery Packs
These mean extra juice on the road; music to every traveler's ears.
I even have two options for you: one for iPhone users and one for Android fans.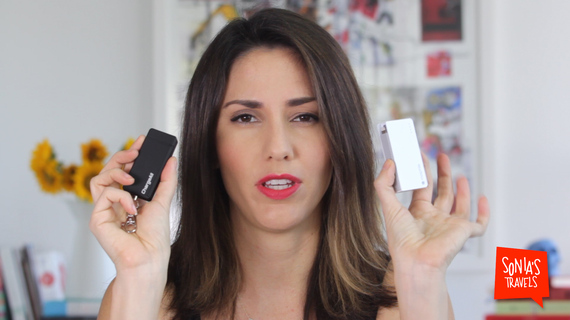 All you have to do is charge them up, and when your phone dies, no matter where you are, just plug it in!
The Android version also has a little something extra...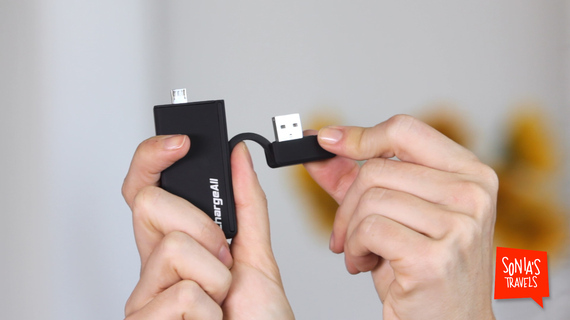 a USB drive!
Pro Tip: Neither of these will charge your phone 100%, but they'll give you just enough (usually 50-60%).
All Pictures Courtesy of Mariana Hellmund