Thanksgiving is undoubtedly the busiest travel time of the year. This year, let's strive to not get yelled at by TSA officers and not get dirty looks from the people behind us!
To get through security as quickly as possible and become a TSA Jedi master, all you have to do is follow these tips.
Have your I.D. ready
This means actually having it in your hand, folks! Not in your pocket or your wallet. Also, if your I.D. is a passport, make sure you have it already open to the I.D. page.
Pro Tip: When you hand your documents to the officer, take off your hat, glasses and anything that covers your face. They'll want to make sure it's actually you.
Have your laptop handy
Yes, you will have to take it out of your bag and put it in its own container. Do everyone a favor and don't stick it down the black hole of your overpacked suitcase!
Pro Tip: This is why carry-ons with a zipper on the front are the way to go. They make taking computers in and out a total breeze.
Wear smart travel shoes
Make sure you pick shoes that are easy to take off, and put back on. This will buy you a lot of time!
Also, I highly recommend you travel with shoes you can wear with socks. This way, your feet won't freeze on the plane and you won't have to walk barefoot through the metal detector (yuck!).
Pro Tip: If you must travel with a belt or random things in your pocket, don't wait until the last minute to take them out! Use your time in line and place them in the container with your shoes.
Pack liquids wisely
Each container can have a maximum of 3.4 fl ounces or 100 ml.
This: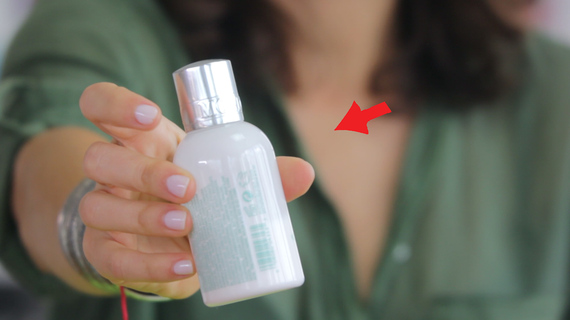 is what 3.4 fl. ounces looks like.
Also, all of your containers must fit into one clear, quart sized bag.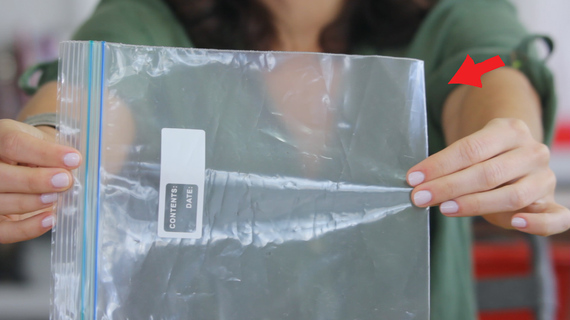 You can fill out your bag with as many containers as you want as long as each has less than 3.4 fl ounces.
All you have to do if grab your toiletry bag from your carry-on, put it with your shoes and other loose items, and voila.
Pro Tip: There are exceptions to this rule. These can include things like baby formula and certain medicines. The only downside is you will have to declare these items. If this is the case, plan to get there a little earlier so you have more time to do so.
Choose the right line
This means not getting in the one with all the babies! They're cute, but they take up the most time.
Rule of thumb: get behind a business traveler (or me)! They tend to know the ropes.
"TSA Pre"
Ahhh... Music to my ears. If your ticket has "TSA Pre" written on it, consider this your golden ticket to a magical line. One where you need not take off your shoes, or your belt, or take anything out of your bag!
How to get this "TSA Pre" magical stamp? You can apply directly through the TSA website. You will have to physically go to an enrollment center, but, who knows? Maybe you live close to one! Doesn't hurt to check, and it is definitely worth it.
Pro Tip: If you are a member of a miles program for an airline, call them! Many can just enroll you themselves!
All Pictures Courtesy of Mariana Hellmund