One of the top requests I get throughout my social media channels is to do a video on how to travel with makeup. Since I am completely obsessed with anything concerning containers and bags, this truly is the perfect task for me. Here are some of my top picks for makeup bags.
Bobby Brown All-in-One Bag: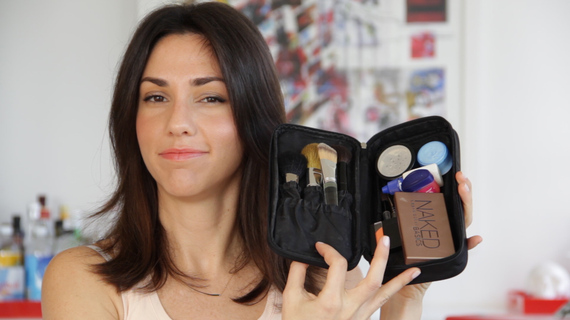 This bad boy has been with me for the last few years and I love it! It has separate pouches that fit my brushes, my eyeliner and even my eyeshadow palette! It's sturdy, compact and will definitely last you a long time.
Here is a link to the store. You can get it with or without the brushes included.
The rest of the travel bags can be found on Etsy.com.

For Your Brushes: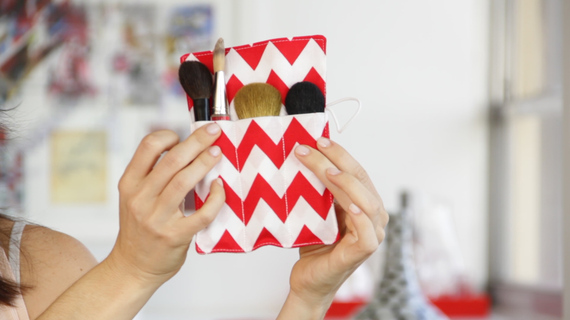 If what you are looking for is an easy way of carrying around your brushes, this is the ideal option for you! This is what it looks like when you roll it up: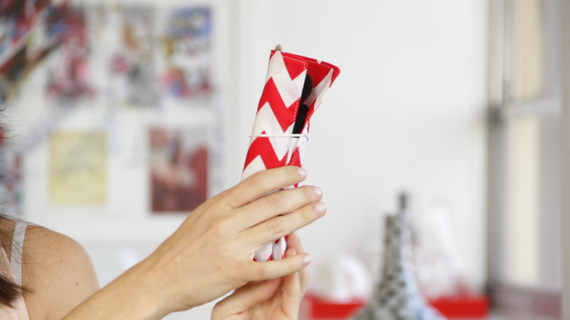 It's cute, compact, and the store is completely reliable.
These bags are a great pair!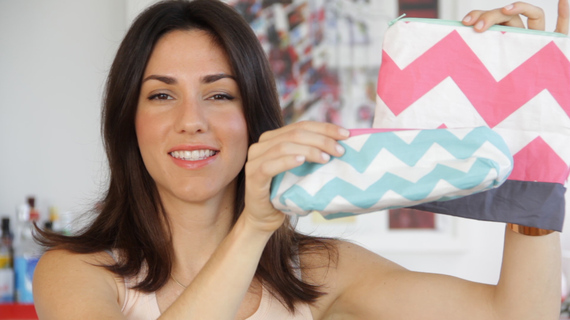 The smaller bag can fit your brushes while the bigger bag can carry all of your other makeup accessories. This keeps all of your makeup organized, separated and looking cute!
These next bags are available in a variety of different sizes and colors and are perfect for any travel destination (especially for the beach)!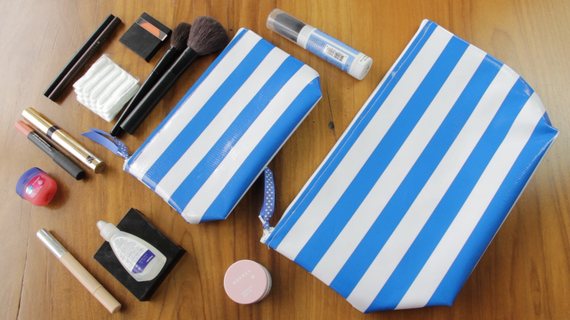 They're made of oilcloth, which makes them completely water and spain-proof, ideal for both your sunscreen and your makeup.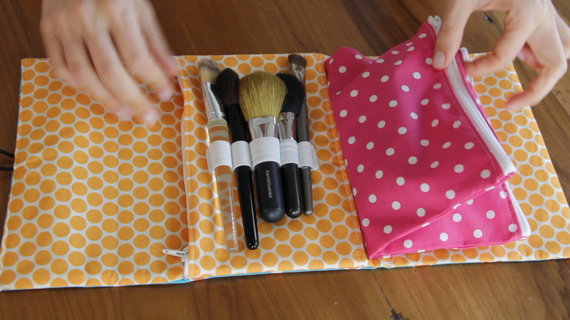 This is one funky and quite practical find. This allows you to keep everything organized in one place with elastic holders for all your brushes, as well as two separate bags attached right inside! Close it up and it looks like this: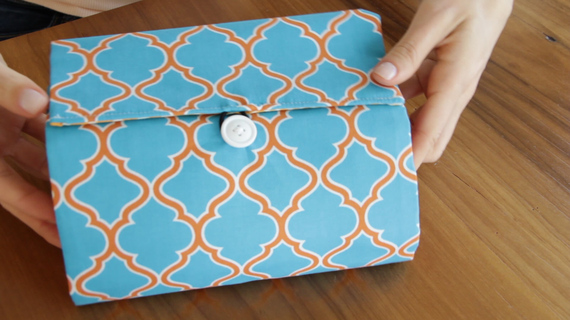 Compact and super spacious!
All Pictures Courtesy of Mariana Hellmund