This post is part of Sophie Keller's "How Happy Is" series on The Huffington Post. This week, Sophie offers advice on your home:
Before you apply your feng shui cures, you need to clear out the clutter in your home. When you clean up your home, you rid it of stagnant and unhealthy energy. Most of us have too many things we don't actually need, and in getting rid of them, we create space for the cures to work.

PHOTOS: 9 Tips For Cleansing Your Home
PHOTO GALLERY
9 Steps To Cleansing Your Home
WATCH:
Watch How the Books Can Help You Now! from Sophie Keller on Vimeo.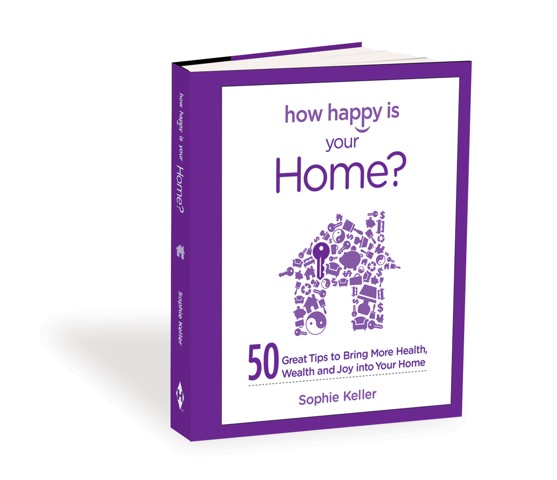 Health Advice From Sophie Keller
Marriage Advice From Sophie Keller:
Remember That The Little Things Count

Be Physically Affectionate
Don't Compromise -- Do This Instead
Love Advice From Sophie Keller:
MIx With People Whose Relationships Work
Dare To Be A Beginner Again

Repair Family Rifts First