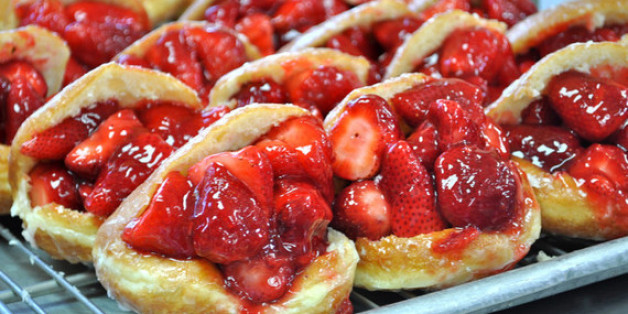 Los Angeles is undoubtedly one of the best foodie cities in the country. From Mexican, to Vietnamese, to food truck fare, they've got it all and it's all sooooo good.
Since you can't possibly get to every restaurant in the area, I narrowed it down to the top 50 things you need to eat in LA before you die, in no particular order.
I mean it. Get to 'em all.
1. Ice Cream Cookie Sandwich at Diddy Riese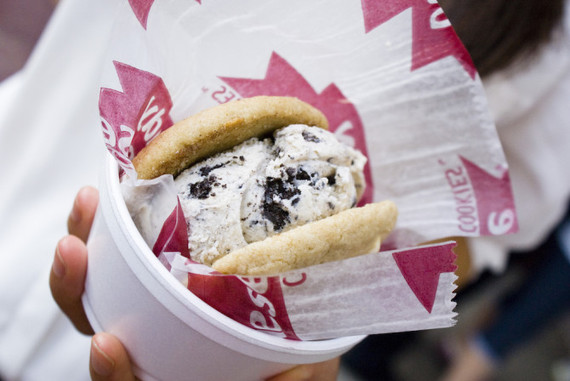 Be prepared to wait, cause these are the most epic cookie sandwiches in LA.
2. Short Rib Tacos at Kogi BBQ Food Truck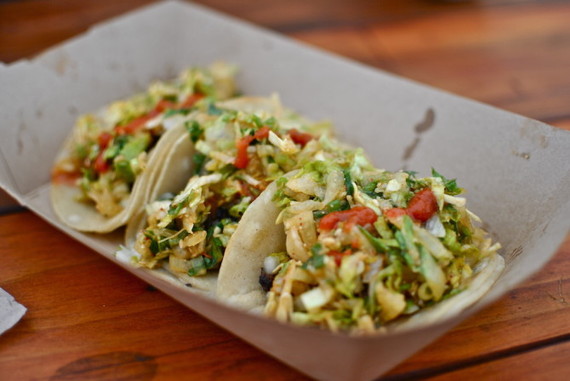 Kogi BBQ began the food truck movement and the Korean Mexican taco movement. We will forever be indebted to you, Kogi.
3. Ramen at Daikokuya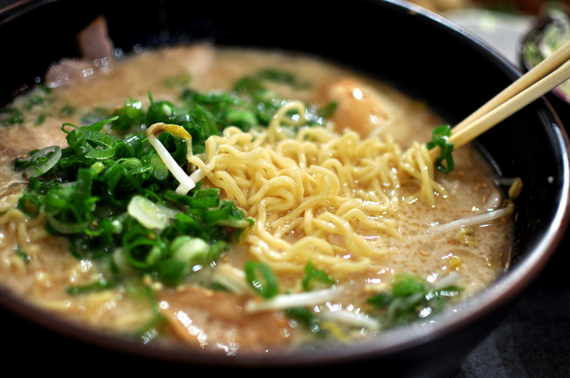 The flavorful broth and long squiggly noodles makes this the best ramen in town, fo sho.
4. Any Waffle at Bru's Wiffle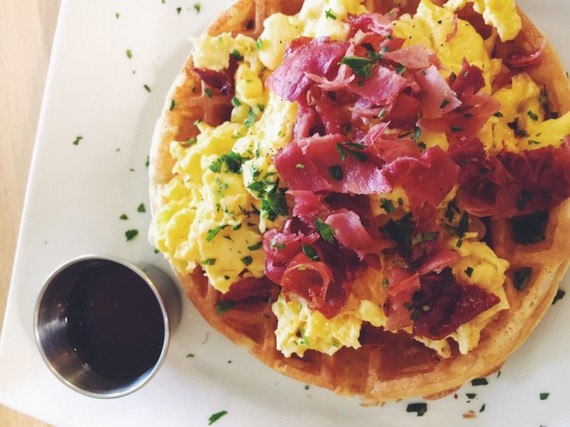 Bru's gets crazy with their waffles. If your aim is a sugar rush, they've got you covered with their chocolate waffle party and Nutella stuffed French toast. If savory is more your style, the waco (waffle taco) is where it's at.
5. Macaron Ice Cream Sandwich at MILK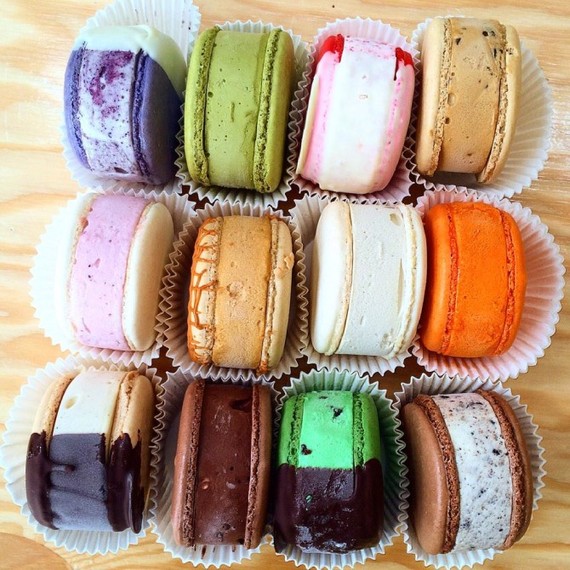 You will die and go to heaven (if you're lucky) after you have a macaron ice cream sandwich from MILK. These are to die for.
6. Fish Tacos at Ricky's Fish Tacos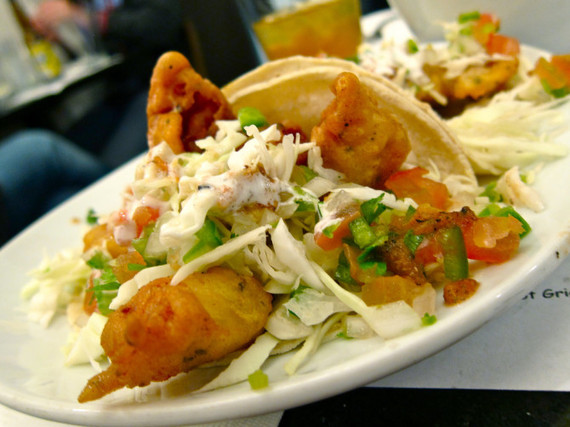 Ricky's sets the bar high for fish tacos in the area - the little truck even has awards to prove it.
7. Chili Burger at Original Tommy's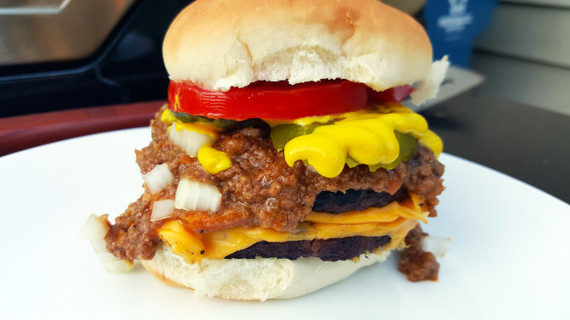 It's in the name: World Famous Hamburgers. Best part about Tommy's? It's open 24 hours a day. You know what that means: drunk noms.
8. Cheese Rolls at Porto's Bakery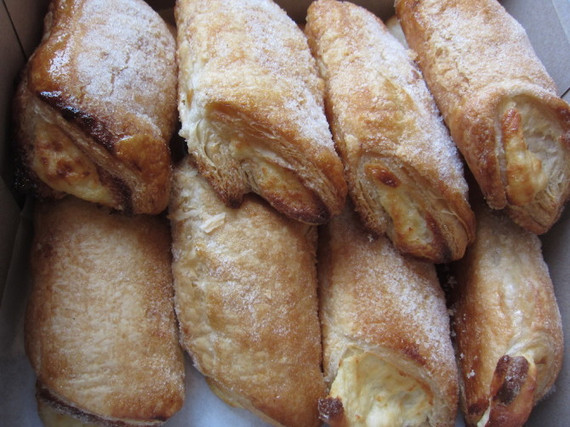 This little Cuban bakery is worth the drive to Burbank. As long as you order a cheese roll and a potato ball, you're doing it right.
9. Popcorn Bacon at Black Hogg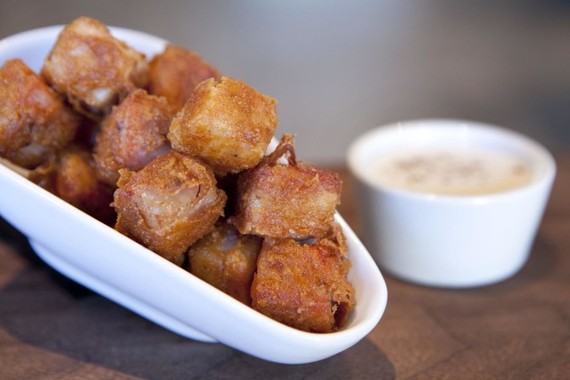 This is the gastropub of all gastropubs. The popcorn bacon is ten times better than any fried food you can get at the fair.
10. Any Hot Dog at Pink's Hot Dogs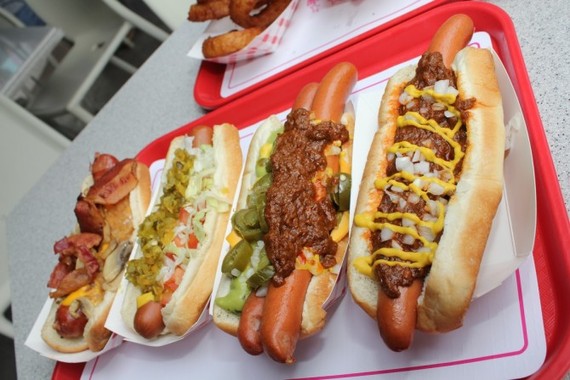 Pink's is one of those places that everyone has to go to. They are best known for their chili dogs, but no matter what you order, I promise it will be the best dog you've ever had.
11. Fresh Strawberry Donut at The Donut Man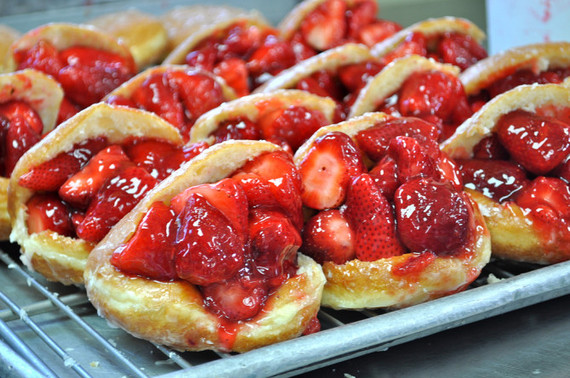 A whole glazed donut, sliced 3/4 of the way, then stuffed with fresh strawberries. Check that ooey gooey yumminess.
FOR THE FULL LIST, CLICK HERE.
Original post by Alexa O'Connell for Spoon University.
For more, like Spoon University on Facebook.