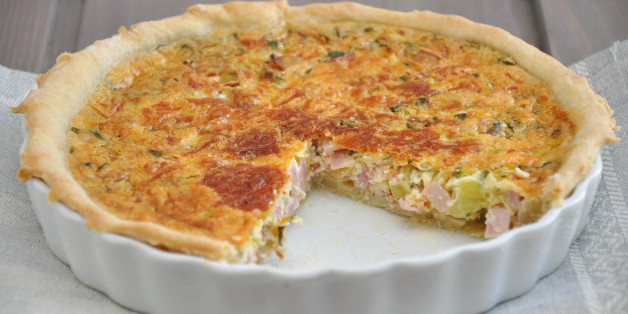 The microwave and mug duo prove themselves worthy, once again, in this ridiculously quick and healthy (all five food groups included) quiche in a mug recipe. Flaunt your microwave skills and satisfy your taste buds with this beautiful, in a class all by itself, creation.
Prep Time: 3 minutes
Cook Time: about 2 minutes
Total Time: about 5 minutes
Servings: 1
Ingredients:
1 teaspoon butter
1 egg
2 tablespoons milk
1 pinch pepper
1 pinch salt
3 cherry tomatoes
¼ cup spinach
2 tablespoons ham
½ slice bread
1 tablespoon shredded cheese
FOR THE FULL RECIPE, CLICK HERE.
Original post by Xiao Xiao on Spoon University.
Like Spoon University on Facebook.