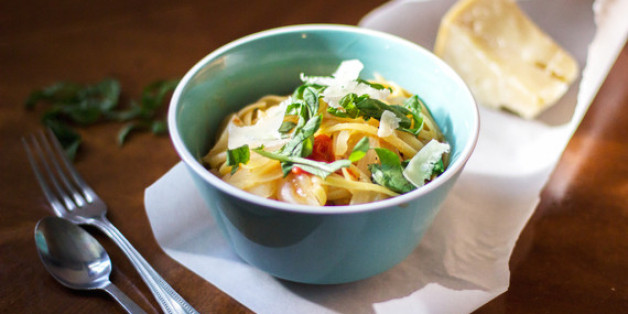 One pan means there's no hassle to pre-sauté your onions, no need to roast your tomatoes and no need to drain your pasta. Say what? Pasta that doesn't need to be drained? That's right. As the pasta cooks, it absorbs the water as well as all the flavors from the fresh ingredients. Less than 15 minutes of cook time and only one pan to clean up means more time for you to enjoy your delectable dish. Even your Italian grandmother will be asking for seconds.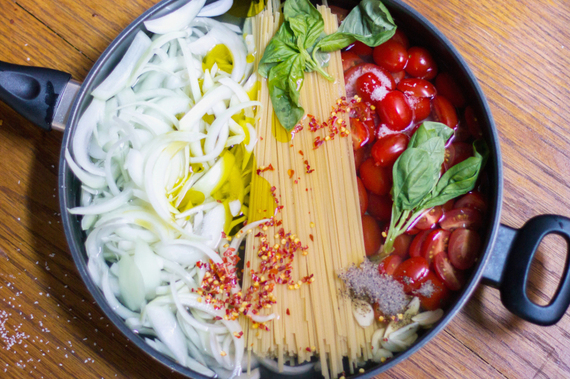 Prep Time: 5 minutes
Cook Time: 15 minutes
Total Time: 20 minutes
Servings: 4
Ingredients:
12-oz linguini
12-oz cherry or grape tomatoes, sliced in half
1 yellow onion, thinly sliced (about 2 cups)
5 cloves garlic, thinly sliced
3/4 teaspoon red pepper flakes
2 sprigs basil, plus torn leaves for garnish
2-3 tablespoons extra-virgin olive oil, plus more for serving
Coarse salt and freshly ground pepper
4 1/2 cups water
Freshly grated Parmesan cheese for serving
Get the full recipe here.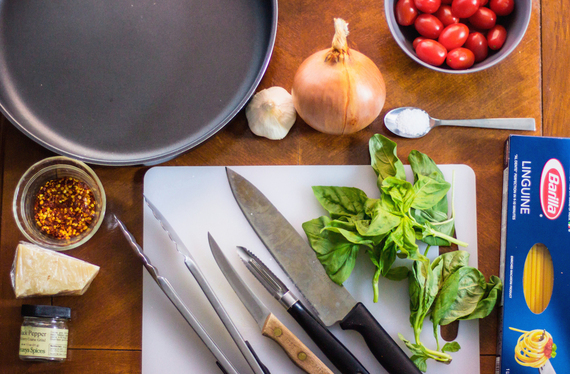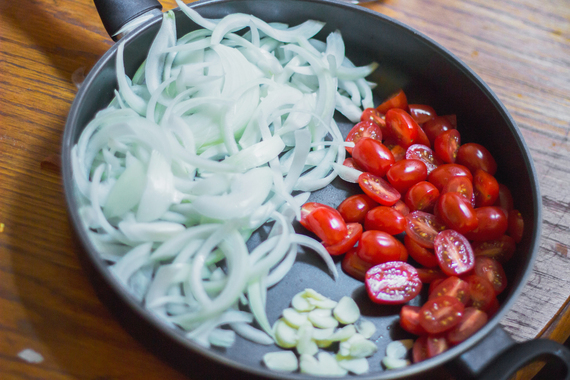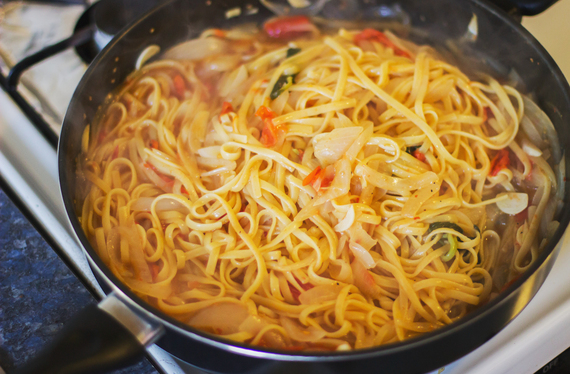 Original post by Amanda Savarese on Spoon University. Photos by Abigail Wang.