I am a BIG fan of desserts. A few weeks ago, I made a magically creamy ice cream with just one ingredient--banana (plus some added flavorings). It was so rich and silky, without any additional sweeteners, dairy or eggs, that I decided to make an ice cream cake using that simple trick. It's an easy way to stay cool in the summer and use those overripe bananas lying in your pantry.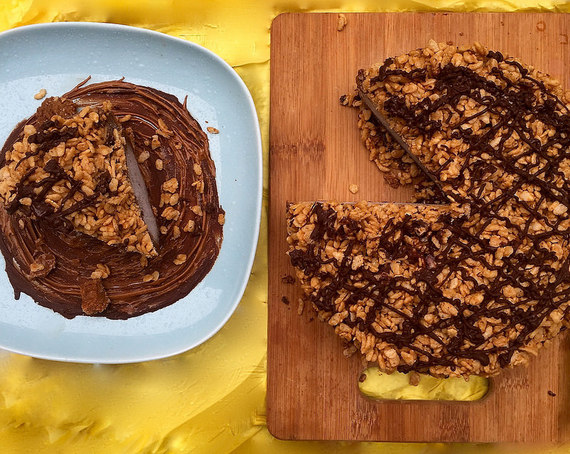 Prep Time: 15 minutes (hands on), 3 (hours-hands off)
Cook Time: 15 minutes
Total Time: 3 hour 30 minutes
Servings: 10
Ingredients:
For the crust*:
14 ounces Biscoff cookies
4 tablespoons coconut oil, melted
For the ice cream:
6 large ripe bananas
6 tablespoons cocoa powder
2 teaspoons vanilla extract
For the topping:
½ cup Biscoff Spread**
3 cups Rice Krispies cereal
*Any crust recipe would work for this cake.
**Peanut butter can be used as a substitute.
FOR THE FULL RECIPE, CLICK HERE.
Original post by Shivangi Surana for Spoon University - BU.
For more, like Spoon University on Facebook.