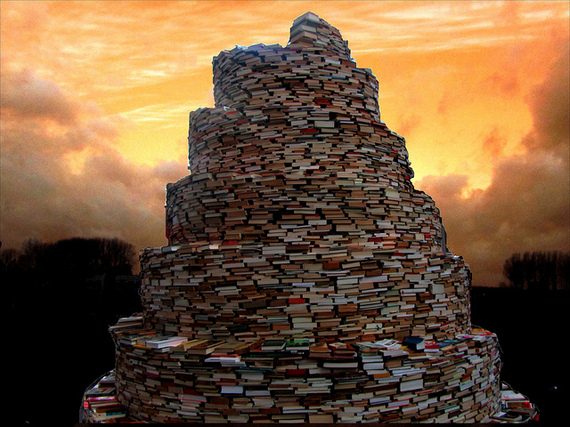 We discussed in an earlier Unicorn post that emerging markets can offer tremendous opportunities to build significant businesses if investors are willing to be patient, which they are not known to be. Let's look at India's e-commerce market as a case study.
Relatively speaking, the Indian e-commerce has grown at a slow pace.
Compared to India's 2013 market of ~$2 billion, the Chinese market was ~$300 billion, surpassing the US as the world's largest e-commerce market.
Forrester says, India had a total population of 1.28 billion in 2013, of whom, nearly 16% or a little over 200 million are online. Only 14% of the online users currently purchase online (~30 million).
Forrester expects the online buyer population in India to grow to 128 million by 2018.
Many factors stand of the way of India's online shopping adoption. For one thing, Indian consumers do not like to pay with credit cards for merchandise they shop for online. Remember 1993 America? Consumers were slowly getting comfortable with putting in their credit cards on online shopping sites. India's situation is not so different from the 1993-95 America. Whereas China has made a gigantic, concerted leap into the 21st century, India is still muddling along with a low-trust society that prevents high velocity business growth, a terrible infrastructure with poor logistics and supply chain capabilities, and an overall lack of reforms that can accelerate growth.
All this has created an advantage for Flipkart, the market leader, to create a strong brand, invest in supply-chain, and get ahead. Flipkart was founded in 2007 and bootstrapped for two years by Sachin and Binny Bansal, before receiving its first institutional financing of $1 million from Accel Partners in 2009. Once Accel invested, and Flipkart was able to position itself as the horse to bet on for the Indian e-commerce market, money started to flow in, even though the e-commerce market was not growing at a fast pace. [My 2010 interview with Sachin Bansal goes into the gory details of their early years.]
Investors decided they would basically invest in 'making' the market -- a decision they seldom make.
A financing bonanza followed: $10 million in 2010, $20 million in 2011, $150 million in 2012, $360 million in 2013, and over $1.2 billion in 2014.
In July 2014, the company raised its most recent round of $1 billion financing valued at $7 billion.
Of course, investors do not build companies, entrepreneurs do. Flipkart's run rate has crossed $1 billion in 2014, so the entrepreneurs have executed well so far. They have also followed a roll-up strategy, acquiring players like Myntra, a strong player in the Indian fashion vertical. They have built an immense logistics infrastructure, something the Indian market lacks completely. There is no equivalent of UPS for reliable delivery!
While the policy malaise thus far in the retail sector has worked in Flipkart's favor, giving them a strong competitive position, I happen to be of the opinion that if major foreign retailers were allowed to come and do business in India, they would make solid investments in improving the logistics, supply chain, as well as increase the overall TAM for e-commerce.
Ultimately, Flipkart and other Indian retailers would benefit tremendously if India's consumers got more used to buying products online, without the need for sand in the gear like cash-on-delivery, having to build their own delivery service, etc. If, for example, hundreds of e-commerce businesses were doing billions of dollars of business, strong logistics companies would also get built with robust financing and growth.
And finally, Internet adoption itself has been slow. China's Internet population has surged to 564 million (75% on mobile). India is at less than one-tenth the number. The e-commerce number can only grow fast if the Internet penetration grows sufficiently fast.
Recently, a couple of exciting things have happened. Amazon responded to the Flipkart financing announcement saying that they would invest $2 billion in the Indian market.
Also, the election of Narendra Modi as India's prime minister is likely to ease the protection for the retail sector, opening the market up further.
All this should accelerate the market, offering strong opportunities for growth, and new e-commerce companies to be created.
Adapted from my new book, From eCommerce To Web 3.0.