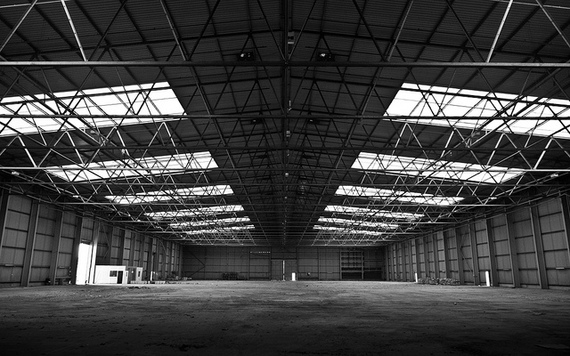 A key factor for the success of an e-commerce business is the management of inventory and logistics. Especially for bootstrapping companies, this could be a major challenge. One way to work around this challenge is be a zero-logistics company. Shoplet, eComfort, and Car Part Kings have all successfully applied this method in their businesses and they surely kick ass!
Shoplet is an online retailer selling discounted office supplies. They cover 16 major categories including furniture, cleaning and break room supplies, green products, and security and safety. Their products cut across categories and feature many unconventional products that small and medium-sized businesses need.
Tony Ellison, CEO of Shoplet, started the business in 1994 with 1,000 of the most popular items in CD-ROMs. The Internet was in its infancy at that time, so Tony invested his own money and built a basic site with shopping cart capabilities. But instead of buying the inventory, he got them drop shipped. This took away the need for a warehousing operation and the related overheads. It also enabled him to bootstrap and provide the products at greater discounts.
At that time, there was no Google PPC but a Macworld magazine reviewed their business in 1995. Overnight, their site gained enough visibility and their business idea was validated. They were advertising a CD-ROM product called Encarta Encyclopedia for $24 while retail stores were selling it for $69 dollars. That year, they averaged 100 orders a day as the idea of buying online at discounted prices caught on. In the first year of their operations, their revenue crossed the $100,000 level. He had two other part-time employees and they became full-time employees by the end of the year.
The business also scaled from 1,000 items to 120,000 items in 1996 and they added more people and even had an office. Adding more people took a toll on their margins and they decided to focus on B2B customers and offer an e-procurement platform. They turned profitable in 1997 and have been cashflow positive since then.
Shoplet has close to 75 people now and has expanded to the UK and Canada in 2013. They stuck to a bare essentials model using the infrastructure and services of distributors and trading partners for shipping the products. They were able to connect to the back end of their databases, provide inventory to their users and handle all the marketing, SEO, and SCM. Partnerships with distributors and trading partners enabled Tony to bootstrap the company and expand to great heights.
The e-commerce industry has evolved now and the drop ship model has brought in several smaller players. That is why Michael Dash, CEO of
Car Part Kings wanted to start an e-commerce company which was not that easy to get into and would have a high barrier to entry. He chose auto parts and started the company in 2011. Since he did not want to carry any inventory, he talked to a number of distributors or drop shippers who would lend him the data, let him process it, and then fulfill orders.
These distributors have large warehouses that stock auto part inventories, which are set up as shipment and fulfillment warehouses. Every order received at Car Part Kings is electronically transmitted to them. They pick that part and ship it to the customer and charge Car Part Kings for that service.
In 2012, they started out selling in the easiest way possible, which was by selling through marketplaces like eBay, Amazon, Sears, and others. In 2013, their revenue was $6 million with 14 people.
Michael says there are hundreds, if not thousands, of drop shippers to choose from, which has allowed them to expand. They now sell plumbing parts, electrical supply parts, and plan to expand further to other verticals. However, he is selective with distributors and believes in having one distributor for covering 99% of a category. The logic behind this is that if you spend a million dollars a month with one distributor, then you can negotiate the prices better.
Again, Michael is particular about the category he chooses as well. "I go after businesses that have been around a long time. They have had a hard time going online, perhaps because they are older businesses. People just have not taken the time to bring these businesses online."
CEO Pavel Sokolovsky of eComfort.com also used the zero-logistics strategy to bootstrap to $13 million in four years with an e-commerce business in the niche area of heating and cooling. Pavel and his co-founder Victor leveraged their relationships with distributors that they knew from their previous work. Initially, convincing the distributors that they could pay their bills was a challenge but over time, it became less so. They sold inventory that was made available to them. They focused on keeping the inventory to a bare minimum so that it made sense financially.
With the advances in logistics, it is much less expensive and easier to move products across the country. Pavel says their value proposition lies in finding players in the supply chain who have operating efficiency and deliver value, thereby providing a smooth experience for the user.
The zero-logistics model is fantastic for bootstrapping e-commerce businesses. You can partner with distributors and use their infrastructure and services without having to carry the additional burden of handling delivery. However, it works best when you target a niche area where you can differentiate yourself, especially where there is limited competition. You are able to create good relationships with distributors and drop shippers.
Finally, the model requires that you trade off some margin to keep your operations simple.
Excerpt from my book, From eCommerce To Web 3.0.
Photo: Joe Kingston/Flickr.