In my practice, one of the things I hear most often is concern from parents that their children aren't getting enough protein. The good news is that according to the many pediatricians and nutritionists I've spoken with, you're probably overestimating how much protein your child needs, even for a growing boy or girl. That said, it's always good to have healthy, protein-rich ingredients on hand, especially for kiddo's lunch box.
The third installment in my school lunch recipe video series is all about easy ways to put together a protein-packed lunch. (Be sure to also watch my video on easy ways to ditch the sandwich bread.) The best part is that meat is only part of the answer.
In addition to two fresh ideas for how to use lean, healthy meat to get in the protein, you can also whip up these sweet Maple Roasted Chickpeas, which are vegetarian (vegan if you use pure maple syrup!),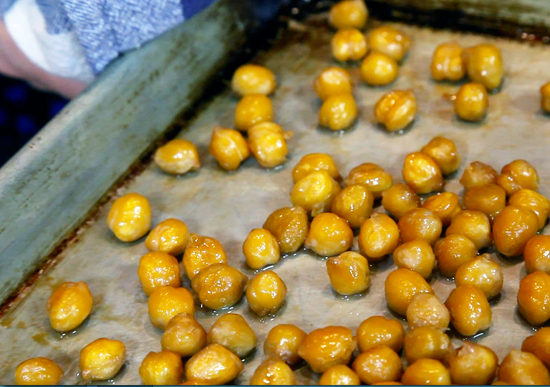 or some one-step Edamame Hummus.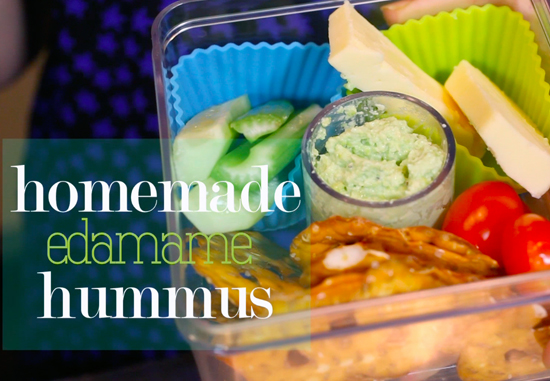 When you make either recipe, be sure to whip up a double batch: I guarantee you'll want these for your lunch, too!
Get your school lunch cheat sheet by liking One Hungry Mama on Facebook where Stacie posts a picture and quick description of every school lunch she makes. This year's lunches begin on September 9th!
For more simple tips and easy family recipes email Stacie to learn about how to work together or visit her at her blog, One Hungry Mama, and be sure to subscribe to One Hungry Mama on YouTube.