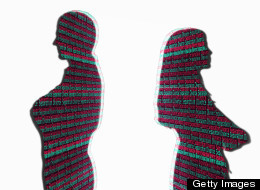 Gone are the days when media moguls and professional athletes would voluntarily hang around the courthouse to litigate contract disputes. Today the entertainment and sports industry increasingly use arbitration and mediation to resolve conflicts.
Former Chief Justice Warren E. Burger said to the American Bar Association, "Our litigation system is too costly, too painful, too destructive, too inefficient for a civilized people." There is no question arbitration, and especially mediation, help salvage relationships in the entertainment and sports industry that litigation would otherwise ossify.
Although arbitration and mediation can take many different forms, in general, the arbitrator renders a decision at the end of an arbitration hearing, and that decision is final and binding. Mediation, on the other hand, is a process wherein the parties meet with a mutually selected impartial person who assists them in the negotiation of their differences.
Benefits of Arbitration:
The rules of evidence are relaxed, thus more proof is admitted allowing parties to feel as though all facets of their argument have been fully explored.
The issues are generally more focused due to the tailoring of the arbitration clause within the contract.
The arbitrator/administrator specializes in the particular area of law that is the subject matter of the claim, therefore people feel arbitration decisions tend to be fairer, more nuanced, and generally global in scope.
Arbitration hearings do not take place in open court and transcripts are not part of the public record, thus those seeking to protect their privacy feel more comfortable with the arbitration forum as a place to resolve disputes.
An arbitrator with industry knowledge and expertise understands the need to maintain confidentiality and to work quickly, especially when disputes occur in the midst of a production schedule or in the middle of say, the MLB playoffs.
Benefits of Mediation:
It creates the possibility of a win-win result; interests rather than positions serve as the foundation for a mutually mediated outcome.
At trial, the judge or jury's decision could result in a potentially fatal blow to one of the litigants. Mediation, on the other hand, offers an open universe of possibilities, whereby the parties can fashion their own solution.
Taking a confrontational posturing of positions, which is a staple of litigation, can terminate existing relationships and impair interaction on future projects. Since the entertainment industry thrives on a unique collaborative effort, mediation provides a template for continuity in partnerships.
The agreement may be more detailed than what any judge or jury would award since the parties to mediation have a hand in crafting their own resolution.
Artists, agents, managers, record companies, distributors, producers, and photographers all take part in the production of a record. Should a dispute arise between any of these factions, arbitration and mediation have the potential to resurrect the relationship that has broken down over money or artistic differences.
For example, if there is a disagreement between an artist and record company, the likelihood is far greater an acceptable agreement to both sides can be reached in arbitration or mediation as the parties are encouraged to participate in the resolution process. Negotiating within the framework of a cooperative as opposed to a contentious forum may well lead to a mutually beneficial solution.
Given the cost, time, and uncertainty of litigation, many issues arising within the artist-label, athlete-league, actor-studio, and author-publisher relationship are best addressed using alternative dispute resolution ("ADR") approaches. Remember, arbitration and mediation hearings can be scheduled on evenings and weekends to meet the needs of busy participants.
One of the more recent successful mediations occured between the Atlanta Symphony Orchestra management and musicians. Members of the ASO Players' Association are believed to have voted on terms negotiated during federally mediated sessions with the team representing Woodruff Arts Center management. As is the case with many ADR proceedings, no details of the agreement were provided.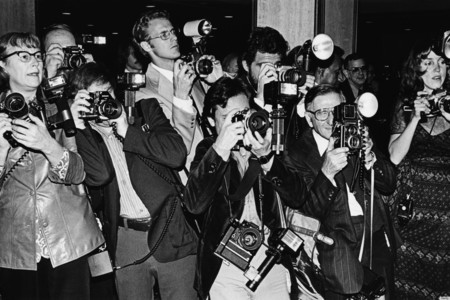 High-profile individuals find favor with ADR in large part because unlike litigation where many aspects of the case often become a matter of public record, disputes resolved through ADR can remain private and confidential.
Despite the fact several entertainment guilds and professional athletic unions are likely to use ADR as a means of resolving disputes, some in-house counsel lack training in arbitration and mediation. Lawyers who have matriculated from the traditional litigation paradigm promoted in law schools feel more comfortable in court and prefer to use the judicial process and rules of evidence. That needs to change.
The reality is arbitration and mediation clauses are a part of many entertainment and sports contracts today. For instance, an arbitrator recently ruled the NFL was not required to remove Minnesota Vikings running back Adrian Peterson from the exempt list. Meanwhile a private arbitrator has just rendered an award against Harvey and Bob Weinstein in a $75 million-plus lawsuit they filed against Time Warner Inc.'s Warner Bros.
Lawyers can be part of the creative problem-solving team which is a staple of mediation, and they can also help clients make the most use of arbitration where the arbitrator has a high level of understanding about the nature of the case. No method for resolving legal disputes is perfect, but the process of litigation fosters the most profound misunderstandings that destroy partnerships and alliances, which are critical to the success of the entertainment and sports industry.