Late Sunday afternoon I made some jokes on Twitter using the hashtag #Mitterature that mashed up the public persona of Mitt Romney with well-known book titles. Like "Cayman Treasure Island" or "The Wind in the Willards."
Lo and behold, three hours later #Mitterature was a nationally trending topic -- right under "Tom Brady" -- with bookworms everywhere emerging from their wormholes to chime in with references ranging from from Faulkner to Ntozake Shange. By Monday the tweets and retweets numbered in the thousands and with more still coming in. A star was born. And I'm not talking about Kolob.
#Mitterature was sweeping the nation.
So without further ado, here are the best and most re-tweeted of the bunch. (So far.)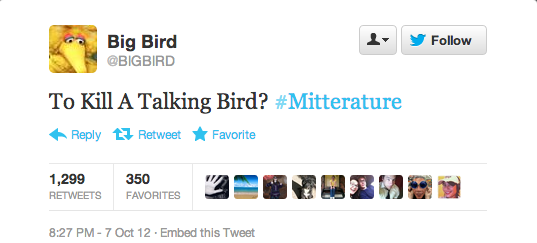 (@BIGBIRD)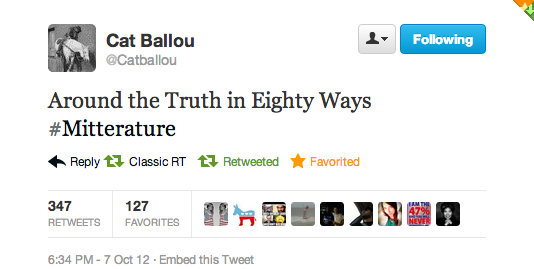 (@Catballou)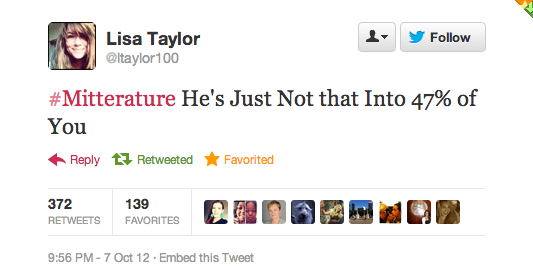 (@ltaylor100)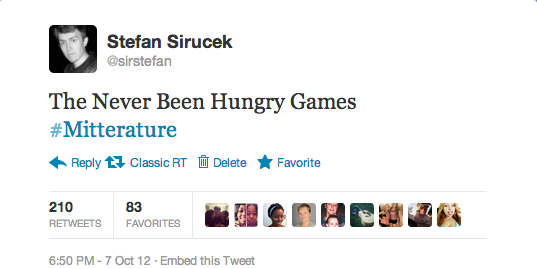 @sirstefan)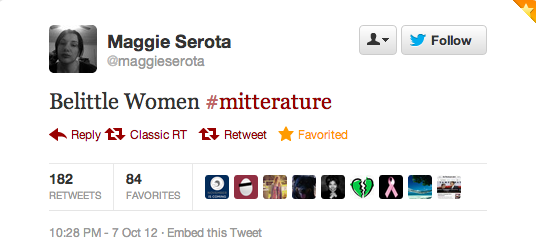 (@maggieserota)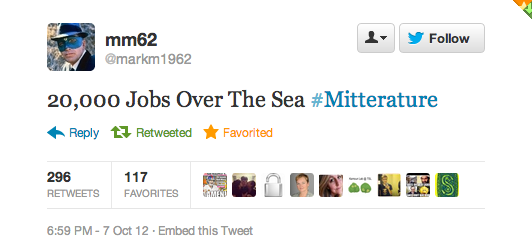 (@markm1962)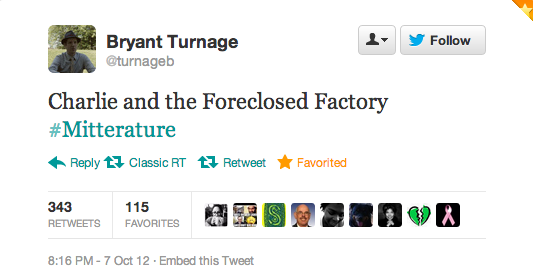 (@turnageb)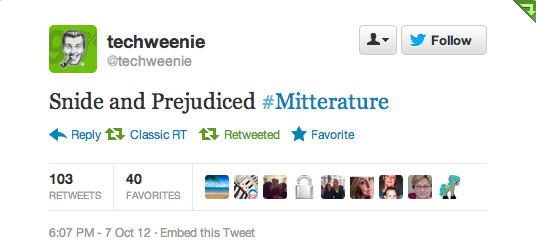 (@techweenie)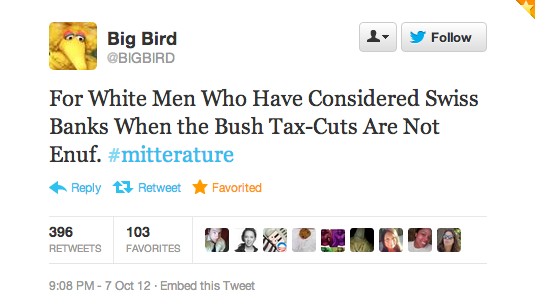 (@BIGBIRD)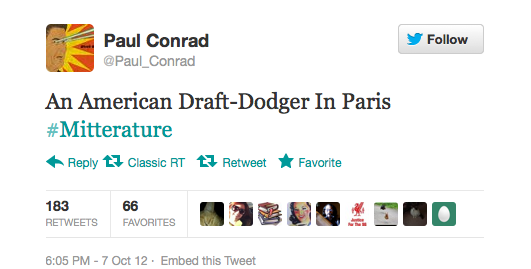 (@Paul_Conrad)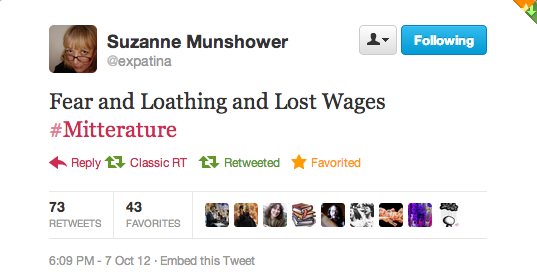 (@expatina)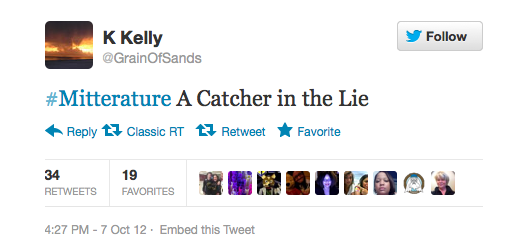 (@GrainofSands)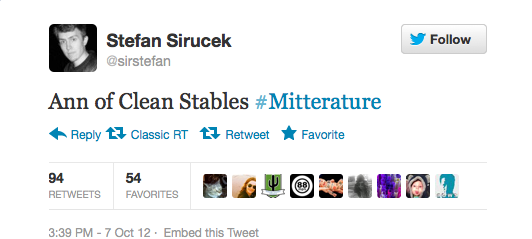 (@sirstefan)
And many, many more.