Over the Mother's Day weekend, a friend forwarded me an article about creativity, a subject that has long fascinated me. How and why do artists embark on their artistic journeys, bring an idea to fruition whether it be a painting, a poem, or a piece of music, and what joys and pains do they experience on their creative voyages?
It made me realize why motherhood and the mother-child bond is explored so pervasively through the visual arts.
The act of creating life and nourishing it is so similar to the creative process, and even men and women, like myself who have never been pregnant, understand those first quickenings of an idea, the laborious delivery of the final product, and the nourishment and protection required once the work of art has inhaled its first breath.
Here are some of my favorite works of art from painters who understood the connection between motherhood and their work and valued the beauty of giving life to a part of oneself.
1. Mary Cassatt (1844-1926)
The mother-child bond is a recurring theme in this painter's work. She was greatly influenced by Edgar Degas and her other Impressionist friends.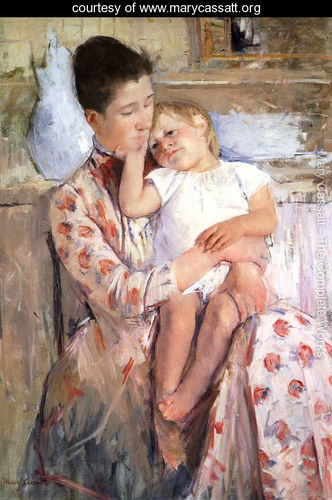 2. James Abbott McNeill Whistler (1834-1903)
This painting of Whistler's mother has become the artist's signature piece. Because the subject appears distant, frail, and melancholic, I wonder if this is a metaphor for Whistler's own creative experience. Perhaps he knew his best years were behind him.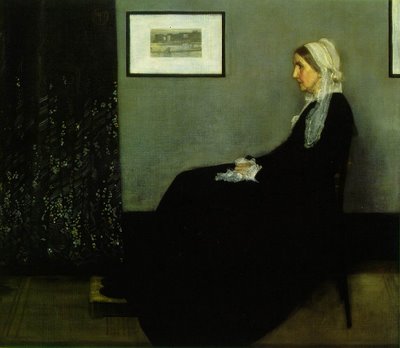 3. Pablo Picasso (1881-1973)
This almost feels like the child is reverting back into the embryo. Every artist looks inward and digs deep for inspiration.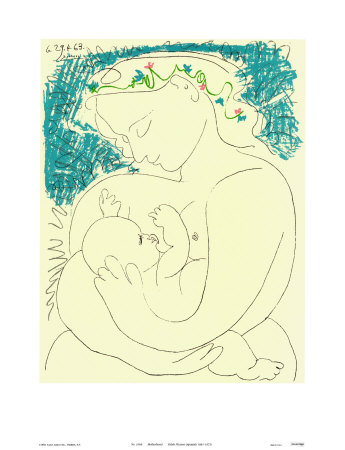 4. William Sergeant Kendall (1869-1938)
One of my favorites, by far. I saw this painting in a museum and was so enthralled that I bought a small print of it, which, curiously, I have stuck up on my fridge. I thought this would be a delightful piece for a nursery.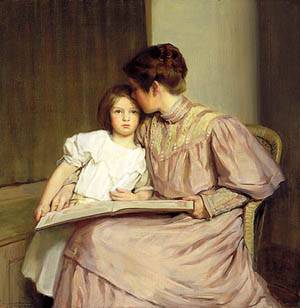 5. Gustav Klimt (1862-1918)
I have to admit that as I redhead I am partial to this painting. Colors are exquisite.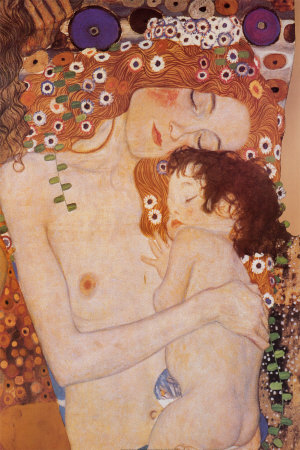 6. Kees van Dongen 1877-1968
Van Dongen is my new obsession. I discovered this Dutch Fauvist's work last fall, and have been in love ever since. This is the only one of his paintings that I know of to feature a mother and child. I was pleasantly surprised to find it.