Me and Face the Grayson for August 19, 2010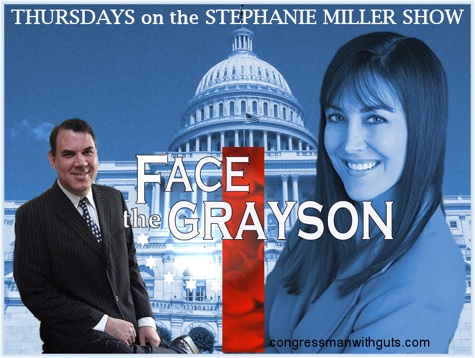 According to Alan Grayson you only have three friends in this life: "God, your mama and the Democratic Party."
Click on the soundclip below to hear Alan and I discuss how loaded poll questions, phony rallies, Koch Brothers' money and Republican talking points are being used to keep people from voting Democratic "in an election that will draw the electoral map of the country for a decade to come."
As for the crowd at last weekend's Beckapalooza, Congressman Grayson was unimpressed: "these are people who were wearing sheets on their heads 25 years ago."
Visit stephaniemiller.com for more.