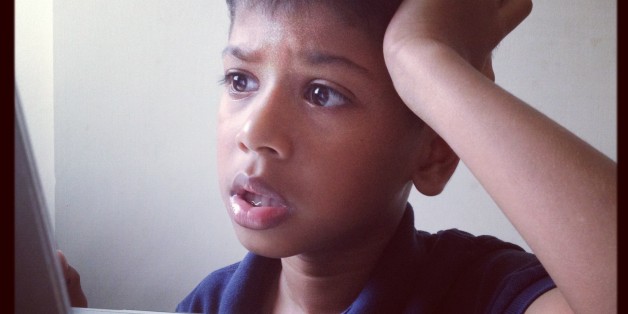 An article that recently appeared in The Independent (U.K.) really caught my eye. The headline screamed, "Internet is 'lawless jungle too dangerous for children to use,' former government adviser warns." I wanted to know what dangers the advisor was referring to and exactly what remedies he or she had in mind.
Turns out the quote was from former Department of Education advisor Anthony Smythe. He is now the managing director of BeatBullying, a well known U.K. charity. He actually said the Internet is a "lawless jungle that will soon be too dangerous for children to use" (emphasis added). He also lamented that current (cyberbulling) law is "not fit for purpose."
And what is the basis for this bleak and somewhat anarchic depiction of the online world? A "series of high-profile cases of teenagers taking their own lives." Based on these cases, the newspaper decided to call for "tougher legislation to make the internet a safer environment for young people."
As someone who heads up the international non-profit Family Online Safety Institute working to make the online world safer for kids and their families, I welcome efforts to tackle difficult and complex issues such as cyberbullying, sexting and online addictions and to help kids and their parents find existing resources and where to get help.
However, I caution against crafting laws based on some highly publicized cases and fear-inducing statements about lawlessness and jungles, but to take a more careful look at the data and then proceed with caution.
I reached out to a number of the leading researchers in the field for their thoughts on this. First, Prof. Sonia Livingstone from the London School of Economics:
"Our recent research suggests that bullying overall is fairly stable but that the proportion of bullying that involves internet or mobile devices is increasing. Nonetheless, only a small minority of children report receiving nasty or upsetting messages online, so the internet is far from a lawless jungle.
On the contrary, it is subject both to national law and to social conventions which are, our research also shows, strongly shaping of most children and young people's online behavior. Those that ignore the rules and conventions are, often, children who suffer some form of disadvantage -- in other words, often the 'bullies' are, in other areas of their lives, also 'victims', making tough law enforcement solutions quite inappropriate for children."
Next I turned to Dr. Justin Patchin, Co-Director of the Cyberbullying Research Center:
"The Internet is no more a 'lawless jungle' than the schoolyard, the shopping mall, or the living room. There is no evidence that I am aware of that the risk of physical (or even emotional or psychological) harm is higher among children who regularly use the Internet compared to those who don't.

Here in the US, it is clear from numerous data sources that young people are more likely to be victimized at school than online. And that is really saying something because the school is one of the safest places for kids to be. Every study that I have looked at that has explored both bullying at school and bullying online shows that the former occurs with greater frequency than the latter."
So by all means, let's have newspapers and NGOs create campaigns to raise awareness and to lobby for changes in the law. But let's have those efforts rooted in solid research and reasoned thinking and not throw around unsubstantiated statements and fear-based messaging.
We need to empower parents to confidently navigate the online world with their kids. Not to scare them into thinking only new laws can keep them and their children safe online. And if we do craft new laws and regulations, let's be mindful of the law of unintended consequences. Would criminalizing cruel, childish behavior really solve the problem we're all working to overcome?
At FOSI we believe in the importance of education and empowering young people to become good digital citizens. This means teaching and modeling responsible online use and encouraging kids to be an upstander not a bystander in the face of mean actions by others. In the very worst cases online bullying can be dealt with by the courts, but for everything else, let's help kids to become resilient, by helping themselves and then helping others.
And we adults need to check our metaphors at the door, and work together to create enlightened public policy and evidence-based educational efforts that address the root problems of bullying in all its online and offline forms and to work closely with social media sites and app developers to create a culture of responsibility online.