Imagine for a moment that, when you try to communicate, no one can understand you. You might feel frustrated and lonely. Many of those with disabilities can feel isolated and at a loss for community; but it doesn't have to be that way.
As I travel across the country, visiting our network of UCP affiliates, I am constantly reminded of the importance of our work and awestruck at the life-changing stories of people with disabilities. At UCP, we believe in a life without limits, and while this might seem an idealistic endeavor, that is far from the truth. Together with nearly 100 affiliates, we work to advance the independence, productivity and full citizenship of people with a spectrum of disabilities by supporting more than 176,000 children and adults every day -- one person at a time, one family at a time. Our work centers on the inclusion in every facet of society of individuals with disabilities. Through the programs, resources and dedication of our affiliates, individuals across the globe are gaining independence and forging their own paths.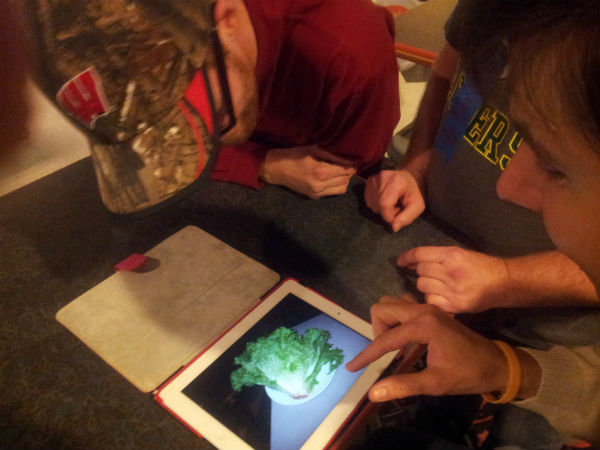 With the aid of an iPad, Bartek from UCP of Greater Dane County -- who has autism and has long struggled to communicate with those not intimately familiar with his mannerisms and unique speech patterns -- is able to make a grocery list, have a conversation with medical personnel, make choices for his leisure activities at work and at home, and share how he's feeling. Since using the iPad, his family has noted his increased confidence in his ability to independently communicate. Perhaps most importantly, Bartek himself now feels a much larger sense of belonging and contribution in all areas of his life.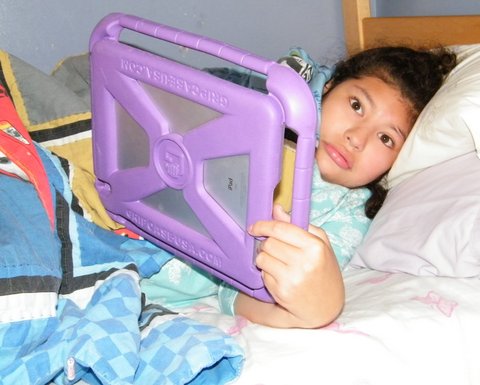 Emily attends UCP of Rhode Island and uses an iPad to help her write but also as an incentive for transition from one activity to another. Emily participates in therapeutic horseback riding and, before the iPad, she had a difficult time being "all done" with the activity and returning the helmet. Now, a portion of her time on the horse is videotaped with her iPad, allowing her to watch it once she returns the helmet; helping her transition much more easily. It's the first thing she wants when she wakes up and the last thing she wants to let go at bedtime.
Technology has increased this independence, helping to build bridges toward an inclusive society. Just a few years ago, the costs of many assistive devices were far too great for the average family -- and often even care providers -- to supply to a loved one. Increasingly, more affordable devices allow individuals with a disability to participate in activities that are second nature to most, including a child telling a parent they love them, a young girl participating in a classroom discussion with her peers, a young man discussing his health with his doctor, or even a woman creating a shopping list. It is this belief in independence for all which has led UCP to not only advocate for a life without limits but to develop its Life Labs project to explore and ensure an equal playing field. Today, I'd like to share a story from Joe on how a new software program that his local UCP affiliate helped him obtain is allowing him to live without limits. Joe writes:
My computer has an acrylic plate with holes set just above the keys. I hold a stick in my left hand and slide the stick across the plate until it is right over the key I want. Then, I aim the stick into the hole, striking the desired key. All of my writing is done this way.

WordQ is the software that I needed to help with writing. It is a word prediction program and helps me write faster. Thanks to a grant from UCP, I now can write with less effort and fewer keystrokes.

I cannot read well. But, I can scan my regular mail into my computer and then read it with this program. I can read newspaper articles on the Internet and emails. I can scan whole books into my computer and then have them read to me with this program.

I have written and published two books, Keeping Up With Jerry that showcases people who influenced my life and It Has Been A Great Ride that is a collection of my short stories and poetry. This software will help me publish more books.

With the many advances in technology, my life is continuing to change for the better. I can write instructions for my care providers and compose emails to friends and family members. With WordQ, I am on an equal basis with other writers.
Joe from UCP of Central California hard at work; writing with help from software program WordQ.
Joe is one of many who demonstrates the impact that a seemingly small donation -- in the case of the WordQ program, $199 -- can make in aiding an individual the opportunity for independence and a life without limits. I continue to be moved by those around the nation who want to help people like Joe to achieve a life without limits. I want thank them -- and hopefully you -- for making these stories a reality.
This blog is part of our #GivingTuesday series, produced by The Huffington Post and the teams at InterAction, 92nd Street Y,United Nations Foundation, and others. Following Black Friday and Cyber Monday, #GivingTuesday -- which takes place for the first time on Tuesday, November 27 -- is a movement intended to open the holiday season on a philanthropic note. Go to www.givingtuesday.org to learn more and get involved.