Every year in February, Folk Alliance International brings together folk musicians, promoters, labels, organizers, agents, managers, DJs, journalists, and other folk lovers, for a giant trade show and music showcase. I've been attending for years in my two roles as a government folklorist and a music writer, but since the demise of my beloved Dirty Linen magazine a few years ago, I haven't had a consistent way to share my favorite finds. So I'll begin now, with some of the favorite albums I've been handed during the last two years of Folk Alliance meetings.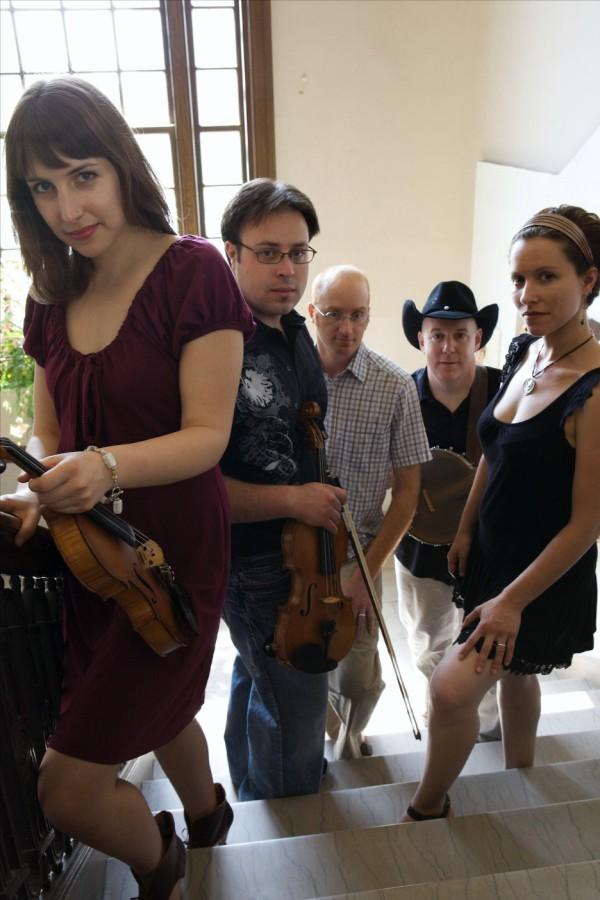 I'll start with Annalivia, a band that shows its scholarly bent and its Irish leanings in its name, an Anglicized personification of the river Liffey (Abhainn na Life in Gaelic), popularized by James Joyce and the sculptor Éamonn O'Doherty. There's also a healthy dose of Canadian fiddling in the band's sound, as well as bluegrass, and some classic American country music, all filtered through the mighty Boston folk scene. Take the third cut of their album Barrier Falls: it's "John Riley," the classic ballad in which a returned soldier disguises himself and tries to seduce his own sweetheart to see if she'll be faithful. A song long associated with Joan Baez and Boston, it was taught to lead singer Liz Simmons by her mother, the New England musician Leslie Vogel; Simmons does a great job with it, her clear voice sounding more old-country Anglo-Irish than Baez's did. Between verses, spirited Irish-style guitar from Flynn Cohen gives way to strongly bowed Cape Breton fiddling from Brendan Carey Block and Emerald Rae, with a nice deep pulse coming from Stuart Kenny's bass. The song leads into a set of tunes that begins with the American flavors of Kenny's banjo, Cohen's guitar, and the fiddlers, only to take a turn for the Irish with the addition of guest musician John Whelan, one of the world's foremost button accordion players. Other favorites of mine include the opening song, "Reynardine" (a piece I know a little about) which Simmons gives a clear-voiced, vulnerable interpretation; "Wake Up to Cape Breton," a monster set of tunes in the Scottish "march/strathspey/reel" tradition, showcasing the hard-edged rhythmic fiddling of Block and Rae; and the title cut, a set of original Irish jigs that you'd swear were a hundred years old, led once again by Whelan's masterful accordion. Really, though, there isn't a bad song on the album... your favorites will just depend on whether you prefer the American or the Irish sides of their sound.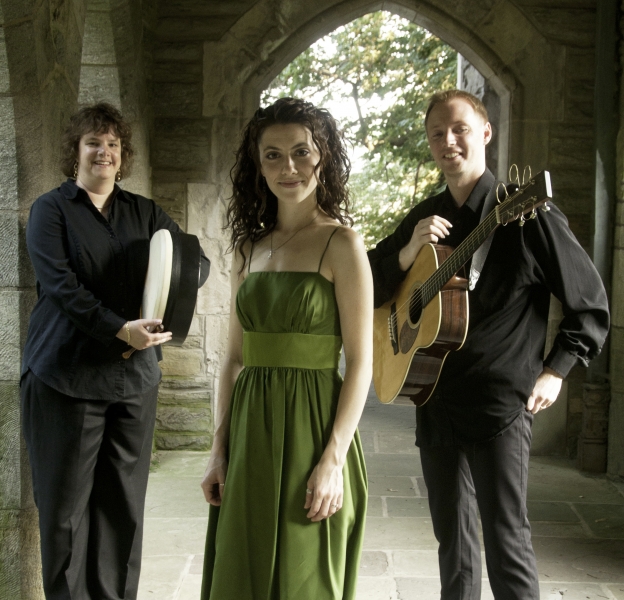 A more purely Irish approach is taken by Runa, a band hailing from near my former hometown of Philadelphia. Their second album, Stretched on Your Grave, reveals them to be a song band, without many of the jig-and-reel sets you find on most Irish traditional albums. Indeed, they have few of the instruments used in tune bands, being made up of singer Shannon Lambert-Ryan, percussionist Cheryl Prashker, and Fionán de Barra, who plays guitar, bass, and mandolin, and also sings. This is a band focused on spare support for Lambert-Ryan's beautiful voice, which is a touch smokier than the usual Irish traditional singer, dramatic without being showy, and informed by her training in classical styles, as well as her stint with the award-winning Guy Mendilow Ensemble. Most of the songs are chestnuts that Irish music listeners will recognize from classic revival bands: "Fionnghuala" from the Bothy Band, "I Wish My Love Was a Red, Red Rose" from Altan, Gerry O'Beirne's "The Holy Ground" from Patrick Street, etc. Runa's versions stand out for their syncopated rhythms and unusual arrangements. De Barra is impressive in his ability to span several styles on his guitar, from traditional Irish on the two sets of tunes, to jazz on "Siúl a Rún." Prashker's percussion is supportive and pleasingly varied, taking a central role that doesn't overshadow the melodies, except for the occasional drum solo. Guests Isaac Alderson (flutes and pipes) and Tomoko Omura (fiddle), add mostly riffs and hooks, along with the occasional solo. The clever surprise is a medley of the traditional ballad "The House Carpenter" in one of its most American guises, with Dolly Parton's "Jolene," an idea that opens interesting questions about Parton's classic: is Jolene just a smooth-talking hustler, or a true she-devil? Any idea that reframes a classic this way is fun, and it adds a nice touch to an already pleasing album.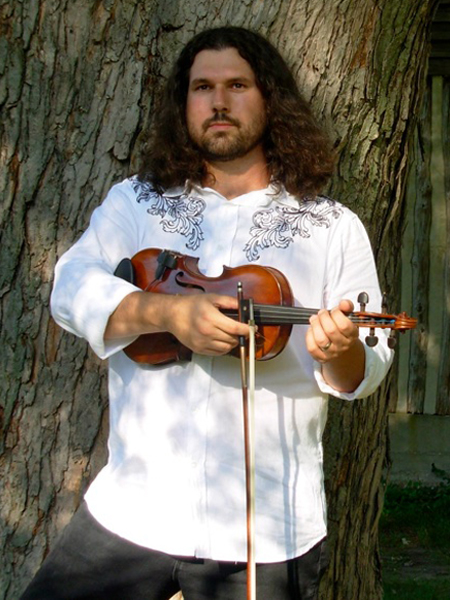 Finally, I'll mention the French Creole music of Dennis Stroughmatt, whose third album of French folk music from Missouri and Illinois is entitled La Belle Blondine. People unfamiliar with this somewhat obscure ethnic music will find it similar to Cajun music, especially fiddle-driven bands like the original Balfa Brothers. In fact, Stroughmatt plays several instruments, but he leaves his accordion at home and concentrates here on down-home fiddling and singing. The songs are mostly old traditional ballads in French, a couple of which I've recorded myself, and it's nice to hear Stroughmatt's interpretations of such pieces as "Mon Père N'Avait Fille" and "Alouette." On the title cut, Stroughmatt's voice has an almost Roy-Orbison-like sweetness, which isn't so strange when you remember that Orbison's first paying gig was singing the Cajun standard "Jolie Blonde" in a medicine show. Stroughmatt's fiddle has the drone-rich, fluid sound of country Cajuns, and his band contributes both country twang and Cajun chanky-chank, with steel guitars and bass from Wade Bernard, and mandolin and triangle from Rob Crumm. Stroughmatt is a folk music collector as well as a musician, and in most cases he has direct sources for his songs within Missouri and Illinois. (However, it sounds like his version of "La Belle Francoise" came from the Canadian band Garolou, which is no bad thing!) It all adds up a rollicking good listen and a sweet tribute to those pockets of French culture that many of us forget about.
For folks who live near Washington, D.C., Stroughmatt will be appearing nearby several times in the near future, including an appearance at the Library of Congress on June 21.