"Can you bring your time-stopper to the park later, Dad?" Matt asked me this morning. Understandably confused, it took me a few moments to realize my 6-year-old wanted me to bring my "stopwatch" to time him while he ran around. I told him I would. Then I admitted that I wish I had a real "time-stopper."
He asked what I would use it for.
"I would use it to slow down time on days like this."
It was Father's Day morning, and so far it had been a world-class day. I had breakfast with my beautiful wife and two young sons, followed by the revelry of homemade cards and special presents. Then we stuffed a backpack full of cold drinks and headed to the shore. We were going to walk to the Fire Island Lighthouse here in Long Island, NY. It's a great little trail we do every other week or so -- fresh air and a little bit of exercise for all of us.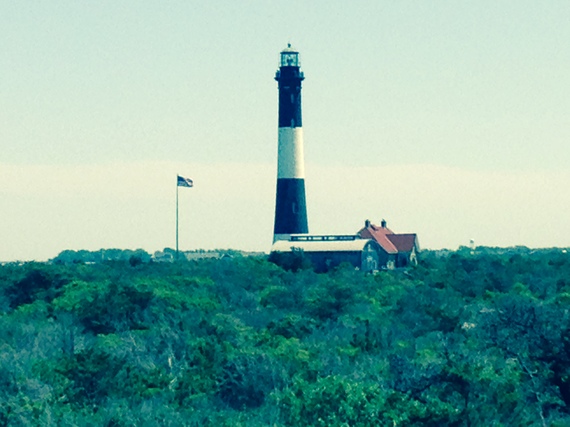 Today was even more special though. Today, Matt finally made the height requirement necessary to climb to the top of the lighthouse. My wife was kind enough to stay down below with our youngest, who was still a few years from being able to join us.
I wasn't sure how Matt would handle it. He's never really experienced any real heights before, so I wasn't sure if being up there would freak him out. Plus, it was a LOT of stairs and I hoped he wouldn't peter out before we reached the top. Turns out I didn't have to worry. Once we started up, it was obvious he was a true adventurer just like his old man. We stopped at every window so he could marvel at the view. The last few flights are up precarious wooden ladders, which he ascended with ease. He did even better than I did, since I thunked my head on the last trap door leading to the upper walkway.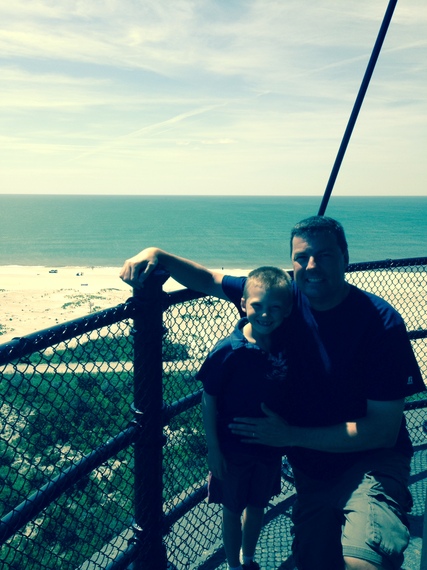 As we circled the outer ring of the top of the lighthouse, he was absolutely amazed by the view. I was by amazed by a great many number of things.
That I had a brave son who was willing to conquer new experiences.
That I was blessed with a loving family who always had my back.
hat we all had our health and each other at a time when too many families don't.
That for all the stress and struggle we encounter in our daily life, that there can still be moments like these when you look out on the horizon and it just takes your breath away.
"There's Mom!" screamed Matt.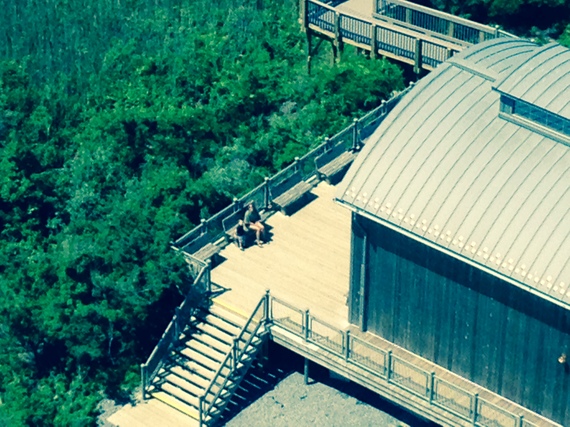 And, indeed, he had spotted my wife and our youngest waving to us from down below. We soon made the trek down and joined them for the long walk back. As the three of them strolled ahead of me, all hand in hand, I once again wished for that "time-stopper," because it's moments like this I wish I could relive forever.