Having a film crew in your living room for two days is something you want to put on your bucket list.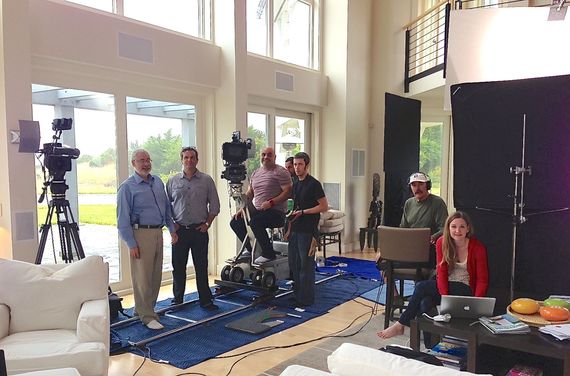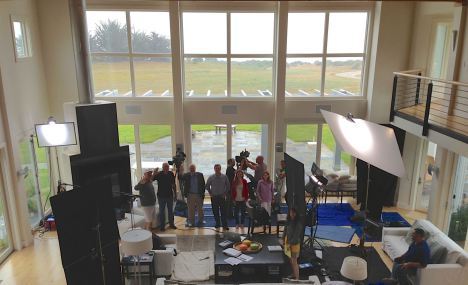 With a ~$2 billion endowment the Kauffman Foundation is the largest non-profit focused on entrepreneurship in the world. Giving away $75 million -$100 million to entrepreneurial causes every year makes Kauffman the dominant player in the entrepreneurship space.
Kauffman just launched Founders School - a new education series to help entrepreneurs develop their businesses during the startup stage by highlighting how startups are different from big companies. After weeks honing the script and days of filming, I'm honored to present the "Startups" section of Founders School.
And I'm in good company - also in the series is Noam Wasserman of Harvard teaching Founder's Dilemmas, Craig Wortmann University of Chicago covering Entrepreneurial Selling, Peter McDermott helping understand Intellectual Property, and Nathan Gold offering how to give Powerful Presentations.
These videos are not only great tutorials for founders but also provide educators another source of well produced and curated resources.
These "Startup" videos are a great general purpose companion to my "How to Build a Startup" lectures on Udacity.
And you get a tour of my living room...
"Startups" introduction is here
Module 1, What We Know About Startups
0:17: A Startup is not a smaller version of a large company
0:45: The definition of a startup
1:53: Types of Startups
2:18: Startups in an Existing Market
3:10: Startups in a New Market
4:31: Startups in a Resegmented Market
5:28: Startups in a Clone Market
Module 2, Startups Versus Big Companies
0:43: Business Plans versus Business Models
1:46: The Differences: Accounting, Engineering & Sales
2:21: Accounting Metrics in a Large Company vs. Metrics that Matter in a Startup
3:35: Job Titles in a Large Company can Sink a Startup
6:07: Engineering: Waterfall Development in a Large Company vs. Minimum Viable Product in a Startup
Module 3, The Lean Method
0:50: There are No Facts Inside Your Building -- Get Outside
1:28: Using the Business Model Canvas
1:49: Use Customer Development to Test Your Hypotheses
2:44: What is a Pivot?
4:24: No Business Plan Survives First Contact with Customers
Module 4, Building Your Startup
0:41: Don't outsource Customer Discovery
1:33: How to build your startup
2:48: How to building your team
3:15: Look for overlapping skill sets and complementary temperaments
Module 5, Pivot or Proceed, How to Decide
0:33: Is there Product-Market Fit?
1:00: Most startups fail
1:20: Adopt a mindset of learning
1:27: Proceed, pivot or restart
The second half of the "Startups" series is coming in March.
Go watch Founders School now.
Steve Blank's blog: www.steveblank.com