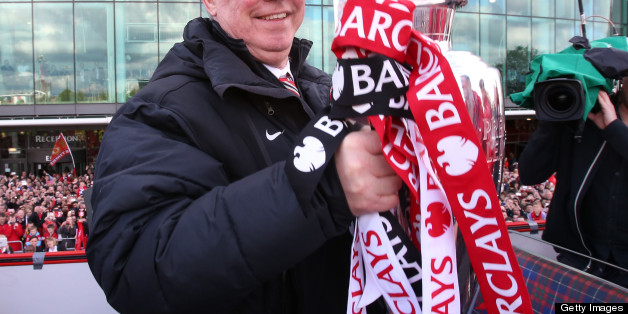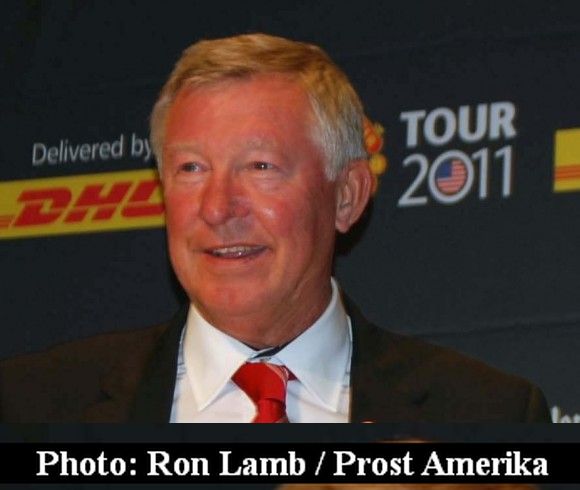 The resignation of Sir Alex Ferguson at Manchester United marks the end of an era.
To be more accurate, it marks the end of two eras.
Firstly it signifies the end of the managerial career of a man who in many ways really was a special one.
Secondly, it marks the end of an era for the transformation of Manchester United from a well supported but under performing glamour club somewhat like Spurs are today, to the global marketing phenomenon they now are.
This article is about the former, and to be more exact, the beginning of the managerial career that ended this week.
Sir Alex has always been an individualist.
A young Alex Ferguson was brought up in Govan in the south-west of Glasgow. Govan is a hard part of Glasgow which is famous for three things; the Shipyards, Glasgow Rangers and providing the Scottish National Party with occasional headline hitting election victories.
You may find it odd that the constituency that houses the very absurdest embodiment of the pro-British Unionism has also handed Scottish Nationalism its finest moments, but that's Govan for you.
His school was called the Broomloan Road Primary School and the Broomloan Road End is the name of one of the four stands surrounding Ibrox Park, which gives you some idea of the geographical closeness the young Ferguson had to the stadium.
He was never however a conformist.
He finally joined his boyhood club from Dunfermline Athletic, then a bit of a powerhouse in Scotland themselves, in 1966 for £65,000, then a record fee for a transfer between two Scottish clubs.
Ferguson played for his local side but although they were part of the establishment, he never bought into their baggage. He had married a Roman Catholic Cathy Holding which signified his distaste for the abnormal side of the club who at that time would not even sign one, and whose fans, then - and still, belt out anti-Catholic sectarian ditties at the drop of a bowler hat, even today in their third division humiliation.
His dislike of the Old Firm baggage motivated him at Aberdeen where he arrived as coach in 1978 after four years at Paisley club St Mirren. It may have also been his general dislike for anybody with a sense of entitlement as Liverpool were to find out years after Rangers and Celtic did.
Aberdeen were a provincial club who had spent much of their lives battling it out with the likes of Heart of Midlothian, Hibernian, Dundee and Kilmarnock to be Scotland's third side. They had won the league just once, in 1955, although they had finished second the previous season when Ferguson arrived.
But Aberdeen, the city, and Aberdeen FC, the club, were both about to see their fortunes transformed.
The discovery and exploitation of North Sea Oil was turning a sleepy provincial town into a European oil capital. The arrival of a ruthless and determined Alex Ferguson turned Aberdeen into much the same in a footballing sense.
He had to upset some people to do it. And it was occasionally funny to watch.
I recall turning up occasionally as a casual fan at both Ibrox and Parkhead and watching his side flatten the Old Firm, especially an awful Rangers side which was struggling prior to Graeme Souness' large injections of cash into the transfer market.
Old Firm fans were unable to comprehend the sheer temerity of Aberdeen FC to be that dominant, and their outrage manifested itself in a variety of ways including throwing pies randomly, one of which nearly hit me in the 1980s at the aforementioned Broomloan Road End, and calling Aberdeen fans 'Sheep Shagging Bastards'; a chant Glasgow sides aim at almost everybody else, even though Aberdeen was hardly ever a rural backwater.
As if to show that times had changed, Aberdeen fans rejected the traditional response of fake moral outrage at everything sung by other supporters, and responded by waving inflatable sheep. There's probably a picture of that somewhere on the internet.
Ferguson had truly great players such as captain and sidekick Willie Miller, his fellow centre-half future EPL head coach Alec McLeish and current Scotland manager Gordon Strachan.
He also had journeymen but he built a team spirit based largely on the 'them against us' mentality especially when up against the Old Firm and their consistently obliging referees, as well as the Glasgow-centric Scottish media.
He persuaded his players to surround and hound referees to combat the influence of their crowds, a practise he took to Manchester with him - and arguably perfected there.
In his second year, he won the Scottish League ending 15 years of an Old Firm monopoly. It was not to be a flash in the pan. More domestic success followed and Aberdeen became the dominant side in Scottish football.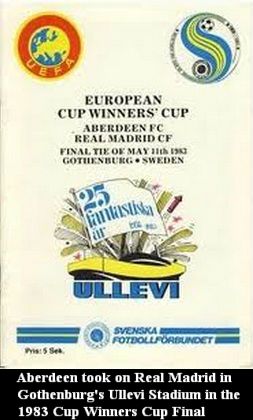 However it was one night in Gothenburg, Sweden that now success starved Dons fans will cherish forever. It was also the night Alex Ferguson became a global figure.
They had already beaten the mighty Bayern Munich in the quarters over two legs on their way to the European Cup Winners Cup Final but there they would face the mighty and star-studded Real Madrid, coached by one of the game's global legends Alfredo Di Stefano.
Before a worldwide television audience, the Dons outplayed the world's biggest club to win 2-1 and claim one of only three European trophies in Scotland's history.
Looking at their line up, you can barely see a name that progressed to individual greatness elsewhere:
GK Jim Leighton;
RB Doug Rougvie, CB Alex McLeish, CB Willie Miller, LB John McMaster;
RM Neale Cooper, CM Gordon Strachan, CM Neil Simpson, LM Peter Weir,
F Mark McGhee, F Eric Black (John Hewitt 87′)
Substitutes (Unused) GK Bryan Gunn, DF Andy Watson, MF Stuart Kennedy, MF 16 Ian Angus
Those that did find greater glory like Gordon Strachan and Jim Leighton did so mostly because Ferguson took them to Old Trafford.
Eric Black had a decent career at French club Metz.
Doug Rougvie had an undistinguished spell at Chelsea before plummeting down the divisions. However, Ferguson had knitted these run of the mill Scottish players into a magnificent fighting force.
Aberdeen and the Fergie phenomenon had arrived and more widespread attention was soon to follow.
Job offers from Wolves, Tottenham, Arsenal and Rangers came and went. He bided his time.
It wasn't all glory for Sir Alex and there was a time when he was needed to unite a nation.
Scotland needed a draw to qualify for a play-in round in the 1986 World Cup in their final group match against Wales in Cardiff. The match finished 1-1 courtesy of a late Davie Cooper penalty but at tragic expense.
Scotland Manager Jock Stein had collapsed with a heart attack towards the end of the match and medics were unable to revive him. The nation was stunned and nobody was celebrating in Scotland that night.
The SFA turned to Fergsuon to manouevre the side through the two legs against Australia and onwards. He rescued and lifted the side in time to see off the Socceroos and take Scotland to Mexico. It was a tough task.
Ferguson united a nation through their grief but the World Cup campaign was devoid of the normal Scottish gung-ho enthusiasm that accompanies our inevitable heroic early exit. Stein's ghost overshadowed the side and the nation and after Scotland's qualification and elimination, Fergie decided not to take up international management full-time.
Manchester United called and Ferguson answered in November 1986.
As with Aberdeen, success was not instant. Ferguson first had to begin the process of completely reshaping the club.
United had hired and fired a series of managers in rapid succession. The Glaswegian had become the seventh in 16 years; that after a period of 24 years with just one coach, yet another Scott Matt Busby.
The club had high crowds but had become a little ramshackle, hiring quote-hungry managers who blew the club's money on whoever was the star of the day.
On the face of it, there were very few similarities between Aberdeen and Manchester United.
Aberdeen was a local club with a local support and little fame, until he brought it, outside its catchment area. They had overperformed under him but that was about it.
United were the opposite. A club with large crowds seemingly unable to transform that into success and, some argued, never fully having recovered from losing the core of their great side in the 1958 Munich air crash despite their 1968 European Cup success. They had not won the English league since 1967.
Sir Alex began the process of a long overdue overhaul of the club.
To motivate him, he developed a visceral dislike for yet another establishment. In this case, it was Liverpool FC. That history is far better known due to the global coverage of Manchester United and it would be superfluous to repeat it here.
But if you don't know it, google the term 'fucking perch'.
It's what a Liver Bird used to sit on. Before the man fae Govan knocked it off.
Related:
David Moyes Takes Over at Manchester United
My 2009 Interview with Davie Moyes where he praises Alex Ferguson