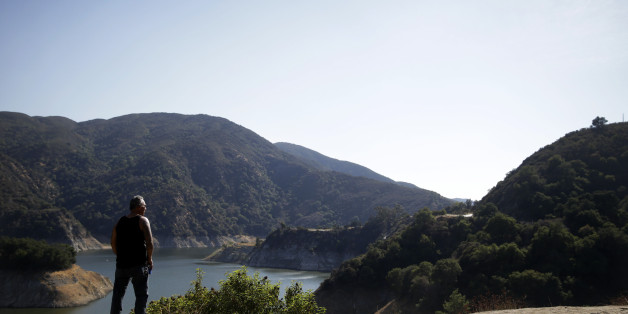 The newly designated San Gabriel Mountains National Monument in Los Angeles is not a monument in the classic sense, for there is no bronze statue to admire or aging plaque to decipher. Instead, the term "monument" applies to a greater level of protection for and investment in the national forest lands that rise behind Los Angeles -- and a commitment to our community.
Given their proximity to 17 million people, the San Gabriel Mountains are well-loved, and among the most-visited forests in the country -- be it for family picnics, hiking trips, car commercials or river-side baptisms. These national public lands also provide drinking water supplies and much-needed open space for residents of the dense (and park-poor), urban communities at the base of the Mountains.
As Los Angeles County Supervisor-elect and former Labor Secretary Hilda L. Solis once said: "As someone who grew up in an industrial community in the shadows of the San Gabriel Mountains, I know how the beauty of this range, the watershed and the river that run through it helped connect Californians to their natural environment. These Mountains have meant so much to me and my Dad, and to the 1.5 million residents of the San Gabriel Valley."
These national public lands are meaningful to me and other veterans because they offer hiking, camping and other forms of outdoor recreation -- key to a healthy mind and body. Hiking in these mountains can be especially restorative for veterans struggling with stress and PTSD. My organization and others organize outings in the San Gabriel Mountains to foster camaraderie among veterans and purpose: we want to see these public lands protected.
You see, although the San Gabriel Mountains are an integral part of Los Angeles' economy and way of life, these public lands have been in dire need of attention. It isn't like visiting Disneyland or Yosemite. Graffiti and trash are abundant; restrooms, educational programming and community outreach are insufficient.
For more than a decade, veterans, community organizations, faith leaders, recreation groups, business owners, local elected officials like Supervisor Solis and members of Congress have been working to identify strategies for permanently protecting the San Gabriel Mountains and improving the services available to visitors.
In August, Congresswoman Judy Chu spoke at a U.S. Forest Service-sponsored town hall in support of protecting the San Gabriel Mountains as a national monument. "Our forests, mountains, and rivers are a treasure for the L.A. area, attracting millions of visitors a year. But without funding for rangers, garbage collection, necessary signage, and new trails, many of our underserved areas are unable to take advantage of the mountains while others are finding it covered with trash and graffiti."
Fortunately, President Obama was listening. His protection of the San Gabriel Mountains National Monument will bring new attention and much-needed resources to the national forest land. It is a critical first step toward connecting the region's urban communities with the Angeles and San Bernardino National Forests, and enhancing access and opportunities for healthy recreation. But more importantly, it is a monument to our future -- investing in parks for all.