So much hype about chefs and who's the most influential on social media, etc. It's all a distraction from who makes the best food. Isn't that what chefs are supposed to do?
We at Taleee, wondered, so with our consensus engine technology we tallied up what customers think about several chef's restaurants based on all opinions from across the Web.
The results may surprise you--
The top 4 chefs based on their restaurant food as determined by customer opinion from across the Web:

The breakdown shows a wide customer satisfaction level at some of the chef's restaurants, perhaps a few have extended their brand too far? Fame over taste?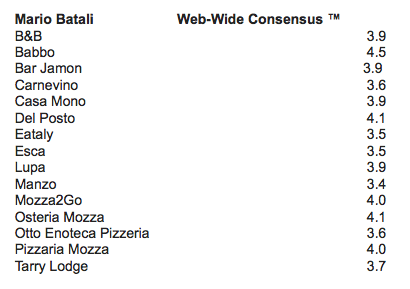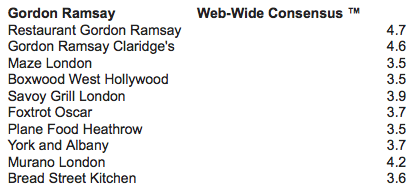 The overall result shows that some of the chefs deliver top rated across the board...others are taking their eye off customer satisfaction, not maintaining the same level of great food at every restaurant. Fame over flambé ?