Ours is a world where parents are encouraged to teach their 8 year-old children to code, while McKinsey and others repeatedly report a striking disconnect between our students' credentials and the trainings companies see as necessary for their success. So, while educators scramble to beef up STEM education, some programs are working to engage kids in hands-on projects, shepherded by experts in their field. Case in point: GenTech's recent Hackathon.
"How are you doing?" Jordan Runge, program director at NFTE, asked as he strolled by a hacker.
"I... Wh--I've just been coding since..." The teen trailed off and her eyes returned to a laptop, which was emblazoned with "NERD," "GitHub," "Google" and other coder insignia.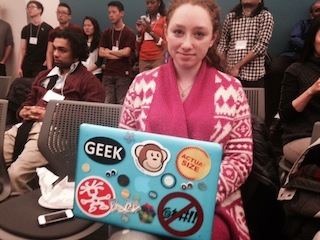 This was my first glance into the world of NYC Generation Tech's (GenTech "Code4Tomorrow" student hackathon. The GenTech Hackathon is a tech entrepreneurship competition grouping high school coders--ranging from novice to expert--for an afternoon so they can dream up a digital product that benefits their community, and build it!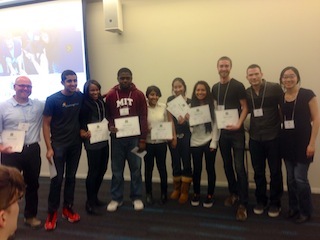 After a day of working creatively, these 16 teams pitched their ideas in front of five judges from companies like MasterCard and Verizon, as well as a room full of peers, parents, mentors, and recruiters from tech schools.
Judges included:
David Famolari, Director, Verizon Ventures
Donna Terman, Group Head, Innovation Management, MasterCard Labs
Peyman Faratin, Founder, Robust Links
Steven Hodas, Executive Director, iZone at NYCDOE
Tara Walpert Levy, Managing Director, Global Ads Marketing, Google
These high school students articulately and enthusiastically presented businesses including HOOPLA!, a site and app that connects consumers with local small businesses in support of entrepreneurship, and provides a rewards, ratings, and delivery system for each user. They included a viable business model--charging featured companies a monthly fee, and featuring events at local businesses to encourage patronage.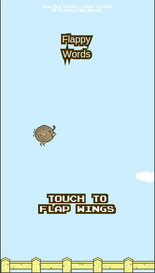 Flappy Words brilliantly piggy-backed on the now-infamous Flappy Bird game by creating a game that uses SAT vocabulary words in what is ultimately a study tool.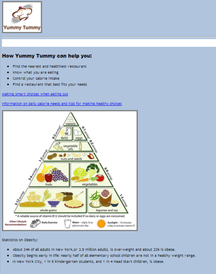 Another was Yummy Tummy, a search engine and healthy living resource site that gives viewers the nutritional facts associated with local menus. It can accommodate for dietary restrictions, caloric goals, and can even search restaurant type or specific cuisines.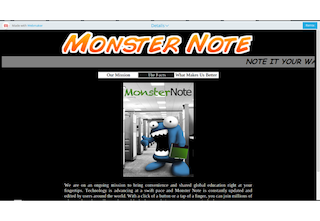 MonsterNote allows students to upload Youtube videos of lectures onto a site and then to take notes while watching. When you return to those notes, you can click on any word and it will put you back to the section of the video you were watching when you wrote the word.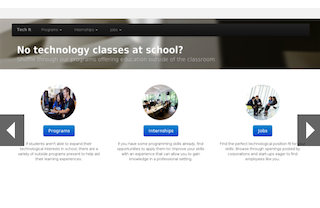 TechIt aims to be an incredible resource for NYC students who want to pursue careers in the tech sector. The site will pool scheduled trainings and seminars, as well as internships and jobs for students to browse--both on the web and through a mobile app.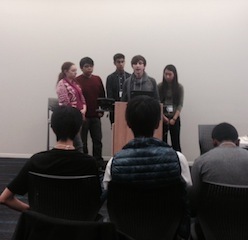 And then there was Senior Chat, a video chat and connecting service that links seniors with their family, friends, and volunteers willing to provide company for a lonely senior. As the group said, being lonely can cause a 14% higher rate of premature death--and loneliness most poignantly affects seniors. Their sleek and simple website met the needs of both the elderly, and their younger chat partners.
(You can read through all of the submissions here)
GenTech is working against what many in education now recognize as a huge skills gap in preparing students for the STEM sectors. The program offers students the opportunity to learn about technology through real-life, fun projects, and more importantly perhaps, the opportunity to connect with the local tech community--one that is filled with industry leaders and experts, many of whom are looking for the chance to mentor their future employees. In addition, NFTE alums presented their own startup ambitions and projects, and then discussed their own experiences with this year's cohort.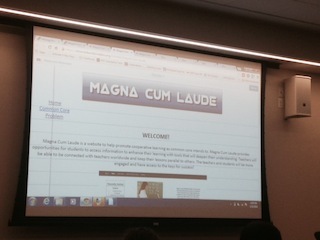 The Hackathon was great because it taught the students more than just hard skills like coding . For industries like software development, which are, and promise to continue, changing rapidly, successful students need to attain soft skills too. Those skills like public speaking were key to presenting their ideas and projects in the Hackathon. All of these factors worked together to feed an entrepreneurial spirit in GenTech's students, helping them build confidence, competence, and camaraderie.
One student told me how she "had never felt like this in her life," after creating a real product, demonstrating real skill, and being rewarded with a real team.
Another explained how she found insight into her career path--knowing the tech industry was her path. A third talked about how the Hackathon made her "a lot more confident in [herself]."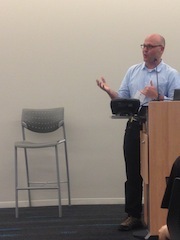 In an industry dominated by introverts, these techies gain the esteem and validation they need to keep pushing. The mentorship and partnerships also provide extended support--eyes towards college and the development of skills employers seek.
Events like these change lives--not only for the participants, but for those observing the transformation of these brilliant minds. Kids need the support, and adults need guidance as to how and where to help. Feed their creativity, reward their hard work, and encourage their advancement!
Special thanks to Lauren Bailey and Maya Horgan for assistance in this article.