A tribute to Cathy Ashmore, a world-class educator.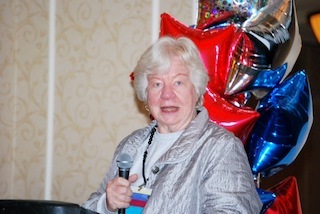 In 1982, the Consortium of Entrepreneurial Education was founded by Dr. Cathy Ashmore. It became a base for educators interested in teaching entrepreneurship from kindergarten through 12th grade.
That same year, I discovered the consortium while teaching special ed, and called Cathy at Ohio State University to learn more.
We bonded over our experience at the University of Michigan, where she had achieved her PhD and I had gone for undergrad, and this began our 31-year friendship. Cathy is always there when I needed advice or encouragement. Dr. Ashmore seemed to know everyone, and introduced me to a wide variety of other junior high and high school educators.
Every year, we would meet and share ideas. Some of the highlights of my whole career were attending the consortium meetings where I am now.
Cathy's motto of the program has always been "connect, learn, inspire." She advocated that entrepreneurial educators were as important as any other field, and that every child should learn how to start a small business. She and I had the same views on many issues, and she is a tireless advocate of teaching young people to sell, to market, to create business and marketing plans, and intellectual property plans, among many other things.
I've spent my own career trying to develop and to replicate many of Dr. Cathy Ashmore's lessons.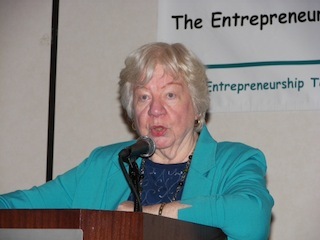 This year, we met again in Cleveland, with over 200 of my peers in entrepreneurship education from around the country.
As my friends, Hank Kopcial and Horace Robertson said, "Cathy was a world-class educator who did as much as anyone to advocate universal entrepreneurial education."
And as Horace Robertson pointed out, Cathy's mantra is, "The entrepreneurs of tomorrow are in our schools today."
Cathy's vision, her will to win, and her great intellect are inspiration for educators globally. She is a world-class educator, whom I am lucky to know.
CORRECTION: This post previously stated that the blogger and Dr. Ashmore attended Michigan State University. They attended the University of Michigan.