Three major events involving the world of cars, politics and finance, both in the US and abroad.
First, Automotive News reports, "Automakers and suppliers soon should be able to seek $25 billion in low-interest federal loans to retool plants to build fuel-efficient vehicles and components. The House of Representatives today voted 370 to 58 to approve a broad spending bill that includes $7.5 billion to start the loan program.he Senate is expected to agree to the budget bill this week, and President Bush is expected to sign it. The bill's main purpose is to keep government running in the new fiscal year that
begins Oct. 1."
There was little doubt Detroit would be getting the $25 billion bailout, though they had started the public process by asking for twice as much. A bill signed last December cleared the way for the bailout, but none of the Detroit Three, at least publicly, thought they'd have to ask for the money this soon.
Suppliers are now mentioned in the same breath as the car-makers. Ford, GM and Chrysler have become, as have most car-makers worldwide, giant assembly operations. In modern car-building, suppliers are located nearby factory assembly facilities. To cut down on large parts inventories, the factory and suppliers engage in "just in time" manufacturing (called "kanban" in Japan, where the technique was developed); when a part leaves the supplier and arrives at a factory delivery dock, it will become a part of a new car or truck within a matter of hours. Suppliers are as crucial as the car-makers themselves. How they might take advantage of the billions soon pouring into Michigan remains to be seen. (Car- and truck-making factories today operate as huge final assembly points, screwing, snapping and gluing together parts from hundreds of supplier companies).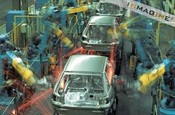 Apparently, this announcement does answer one big question about the money: Loans or loan guarantees? Detroit will apparently borrow the money directly from the US government (as in, "us") and that will allow them to repay the debt at the lowest possible interest rates (which is just one more reason it's always nice to "have a friend" in the government; they're the ones who actually print the money).
How low might those interest rates be? As low as 1 or 2 per cent.
Today's second big automotive story is about a cross-Atlantic merger which was really a takeover, and that never bore fruit, anyway.
In May, 1998, Germany's Daimler purchased Chrysler for more than $40 billion. Just nine years later, in May, 2007, Wall Street investment firm Cerberus Capital Management purchased Chrysler from Daimler for $7.4 billion, bringing the company "back home" to the US. Car enthusiasts, at least, were happy about that.
The clash of cultures between the German and Michigan-based companies were gigantic.
Chrysler's reputation had been that of the "fun car-maker," bringing out wild cars like the Dodge Viper (now for sale) and the Plymouth Prowler faux hot rod (Plymouth now gone). It was a company with an almost devil-may-care attitude, the place Lee Iacocca saved by fighting and winning-over first Washington, then the entire country.
Daimler, on the other hand, was described to me by a Chrysler executive this way: "When they say, 'casual lunch,' that means you can take your suit jacket off while eating in the company cafeteria."
Cerberus now might buy the remaining 19.9% interest in Chrysler which Daimler still owns.
It remains unclear, according to industry reports, how much that remaining percentage could be worth.
A buyout of Daimler's stake could make it easier for Cerberus to sell Chrysler as a whole or enter into an alliance with another car-maker, some say, one almost certainly based overseas. (Chrysler has put their Dodge Viper brand on the auction block; a buyer will get all the tooling and dies to make the car, plus what's called "blue sky" in the car business, meaning the value of the name and product for years into the future. People can argue that the car is a dinosaur, but it's definitely one good-looking dinosaur. I say they'll get $1 billion, maybe more, for it from a Chinese or Indian car-maker).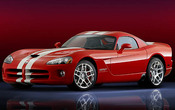 But the case can be made, following the approval of the bailout, that Ford or GM might want to take-on Chrysler as a partner. The $8.3 billion each of the three will be getting is a gift courtesy of the American people, while $16.6 billion is even sweeter. Such a merger could leave one of the Detroit Three as the odd-man-out, perhaps forced to look overseas for help.
Finally, there are 3,796 Chevrolet dealerships in the US (down from 4,063 a year ago), and yesterday the world's top-selling Chevy dealership group announced the closing of its 13 stores.
Dealer "Bill Heard Enterprises" has been a target of the Georgia Governor's Office of Consumer Affairs.
That office was seeking more than $50 million in penalties for deceptive marketing and alleged signature forgery, but that suit will fall through if the company declares bankruptcy.
The closing affects about 2,700 employees at stores in Alabama, Florida, Georgia, Nevada, Tennessee and Texas. The group ranked No. 13 on the Automotive News list of the top 125 US dealership groups, with 2007 group revenue of $2.13 billion. (This 2010 Chevrolet Camaro convertible prototype, seen at a regular Saturday morning meeting of Southern California car buffs, will never see the inside of a Heard Enterprises dealership).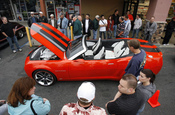 The company blamed the closings on (choose one or more) high fuel prices, canceled floorplanning from GMAC Financial Services (floorplanning being the prime method dealerships use to finance their purchase of cars and trucks from a car-maker), a reliance on sales of pickups and SUVs, a soft national economy and struggles in local markets. In the end the company could not raise operating capital nor secure floorplan financing. And my puppy tore-up my homework. Then spilled water on the keyboard.
How important are truck sales to Detroit? Just for example, each Chevrolet dealer in the US sold, on average, 214 cars in 2007; however, each one also averaged 345 truck sales. Shows you where the money is ... the net profit to the factory on a truck is much more than on the typical car sale. This is why Detroit has been fighting to hang-on to their truck and SUV sales.
Tomorrow - The story - and the timing - behind the Chevrolet Volt and the "electric cars" which Chrysler has displayed to the media.