Join us LIVE Saturday and Sunday at 5pm Pacific time on www.TalkRadioOne.com for our exclusive LIVE motoring and motorsports talk shows!
Steve Parker's The Car Nut Show
Saturday starting at 5pm Pacific
Is Toyota "losing it" when it comes to quality? The president of the company seems to think so. We'll discuss it. General Motors has sold Hummer to a Chinese industrial company ... and they're glad to be rid of it; what started as a status-mobile became the symbol for wretched excess in the car world and everything wrong with Detroit. And 350 Saturn dealers get ready to close ... Join two-time Emmy Award-winner Steve Parker, also automotive writer for the Huffington Post, NBC-TV auto show Whipnotic and the Santa Monica Daily Press newspaper, as he recounts and explains all this and more. Plus his popular "One Minute Road Tests." Be sure to join-in the conversation: The call-in number is: 213-341-4353.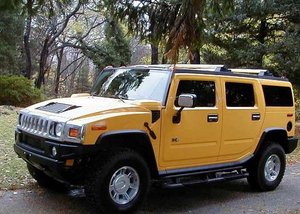 Did you know Arnold Schwarzenegger was personally responsible for the Hummer hitting the civilian marketplace? We'll tell the real story this Saturday ...
Steve Parker's World Racing Roundup
Sunday starting at 5pm
The worldwide motor racing season is winding down and competitors are making last gasp attempts to win championships. IndyCar finishes up this weekend in Miami, NASCAR is at California Speedway and Formula 1 is gearing up for their penultimate event in Brazil. Did you see Jimmie Johnson on Conan? Why do all the NBC hosts have to challenge their guests to some sort of dumb driving competition? The call-in number is: 213-341-4353. Join in!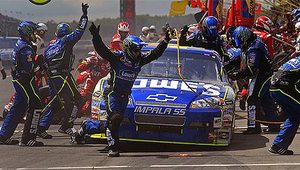 Can southern California's own Jimmie Johnson win an unprecedented fourth NASCAR Sprint Cup title .... his fourth in a row?!?! Outrageous!
Podcasts of the shows are available one hour after the live shows' conclusions. That's this Saturday and Sunday at 5pm USA Pacific time on www.TalkRadioOne.com!