Join us LIVE Saturday and Sunday at 5pm Pacific time on www.TalkRadioOne.com for our exclusive LIVE motoring and motorsports talk shows!
Steve Parker's The Car Nut Show
Saturday starting at 5pm Pacific
Toyota recently got a lot of attention with their recall of 3.8 million cars and trucks in the US, but Ford has done them "one better." This week Ford announced a serious safety recall which will eventually total over 16 MILLION cars and trucks. We'll give you the details. Plus road tests, industry news and your phone calls! Join two-time Emmy Award-winner Steve Parker, also automotive writer for the Huffington Post, NBC-TV auto show Whipnotic and the Santa Monica Daily Press newspaper, as he recounts and explains all this and more. Plus his popular "One Minute Road Tests." Be sure to join-in the conversation: The call-in number is: 213-341-4353.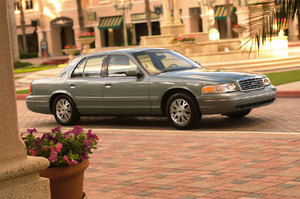 Ford recall will affect well over 16 million cars and trucks
Steve Parker's World Racing Roundup
Sunday starting at 5pm
Jim Peltz, motorsports writer for the LOS ANGELES TIMES, joins us live and takes your phone calls, questions and opinions on all things motor racing. NASCAR and Formula 1 are both close to ending their seasons, and the F1 driving and constructor champions could be crowned this weekend in Brazil. Plus --- a look at who is on what team for next season ... maybe. The call-in number is: 213-341-4353. Join in!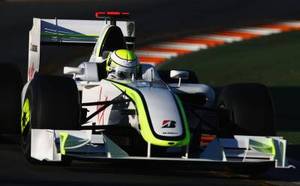 Brawn F1 driver Jenson Button could wrap-up the F1 world driving championship this weekend
Podcasts of the shows are available one hour after the live shows' conclusions. That's this Saturday and Sunday at 5pm USA Pacific time on www.TalkRadioOne.com!