Join us LIVE Saturday and Sunday at 5pm Pacific time on www.TalkRadioOne.com for our exclusive LIVE motoring and motorsports talk shows!
Steve Parker's The Car Nut Show
Saturday starting at 5pm Pacific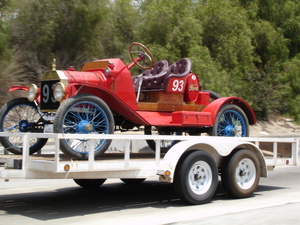 The dreaded Clunker Law! If you're an enthusiast, what does it mean to you? Peter MacGillivray, vice president of SEMA, the world's largest auto aftermarket trade group, joins Steve and explains what the law means and how SEMA fine-tuned it in the halls of Congress to make the law fit the world of the car collector! And he'll take your calls, too. Plus, GM exits bankruptcy, if your GM and Chrysler warranties will be in effect when you need them, and a look at one of the many cars Steve's driven recently. Be sure to call-in and join the action!
Steve Parker's World Racing Roundup
Sunday starting at 5pm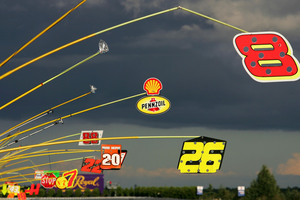 The economy is hitting racing worldwide, and hitting it hard. Jim Peltz, motorsports writer for the LOS ANGELES TIMES, joins Steve live and on-the-air to go over the crucial happenings - and cutbacks -- in IndyCar, NASCAR, Formula 1 and other major series. NASCAR's Jeremy Mayfield, suspended indefinitely for an alleged drug test violation, beat NASCAR in court but they still won't let him race --- what's up with that? Plus all the results from this weekend's world of racing. Be sure to call- in and let us know what you think!
The call-in number is: 213-341-4353. Podcasts of the shows are available one hour after the live shows' conclusions. That's this Saturday and Sunday at 5pm USA Pacific time on www.TalkRadioOne.com!